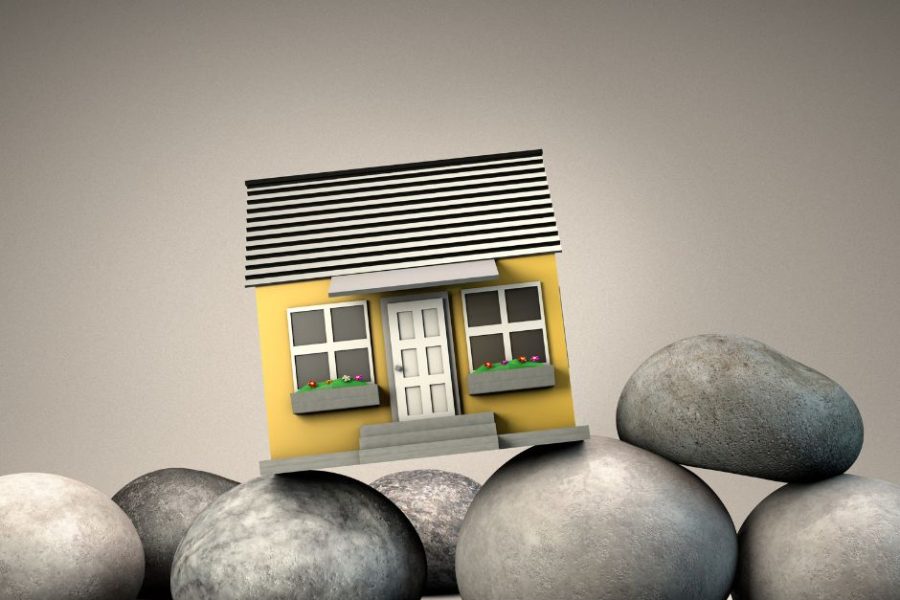 Homes are built with all kinds of different foundations that keep them standing. There are pros and cons to the various foundation styles. One of the commonly found structures in Virginia is a crawl space foundation.
The skilled experts at James River Pest Solutions are very familiar with the ins and outs of crawl space foundations. We know what can go wrong and what benefits they provide. Continue reading to learn more about crawl space foundations and how to properly care for yours.
Defining Crawl Space Foundation
Crawl space foundations are a structure under the home and are typically unfinished and unoccupied. It's often just narrow enough to crawl into the space between the ground and your first floor, which is why it is called a "crawl" space foundation.
So, what is the purpose of this small space under a home? Crawl spaces function mainly as an area of protection between the ground and the home's structure. This convenient space also has access to repairing plumbing, HVAC, and electrical systems of the house.
Typically, the structure is formed by concrete walls and a wooden floor a little over a foot from the soil or ground beneath your home.
Crawl Space Foundation Vs. Other Foundation Types
Based on when the home was built and where it is in the world, there are several varieties of foundations.
Basements Vs. Crawl Spaces
You primarily find crawl space foundations in warmer regions, where basements are not necessary. A basement is another style of home foundation where there is concern about the frost line. Therefore, a basement will reach below the frost line to better function as a workable space. Sometimes, basements are finished, while others remain unfinished.
However, crawl space foundations also exist in cooler climates. For a long time, this was the only type of foundation built into homes. So, for older houses in chillier regions, it is likely the house was made with a crawl space foundation rather than a basement.
The main difference between a crawl space and a basement is the size. Furthermore, people often use their basement as a functional space, whether the laundry room, a rec room, or a second family room. With a crawl space foundation, this is not possible. Some crawl spaces are used as storage if they are properly sealed, though.
Concrete Slabs
A third style of home foundation, possibly the most common type, is a slab. This thick concrete structure is a solid foundation for the house. The drawback to a slab foundation is that there is no space to access plumbing or electrical systems. Instead, these are built inside or above the concrete slab.
Wood Foundations
Wood foundations are also commonly found. Most are strengthened and stabilized by concrete footers. However, some wood foundations are entirely made of wood by digging deep into the ground to stabilize the structure.
As time goes on, wood foundations are built far less than before. When a home is supported by concrete, it's much more stable. So, it is always recommended to reinforce the structure with concrete when you have a home with an outdated wood foundation.
Pier And Beam Foundation
Pier and beam foundations are less common and not as supportive as crawl spaces and other styles. This unique foundation is strong for some time, but they tend to weaken after a while because of the lack of concrete.
Like crawl spaces, pier and beam foundations create space under the home to allow a person to work underneath.
Brick or CMU
The final foundation style is made piece by piece with concrete bricks. Brick or CMU foundations are often stronger and last longer than a concrete slab.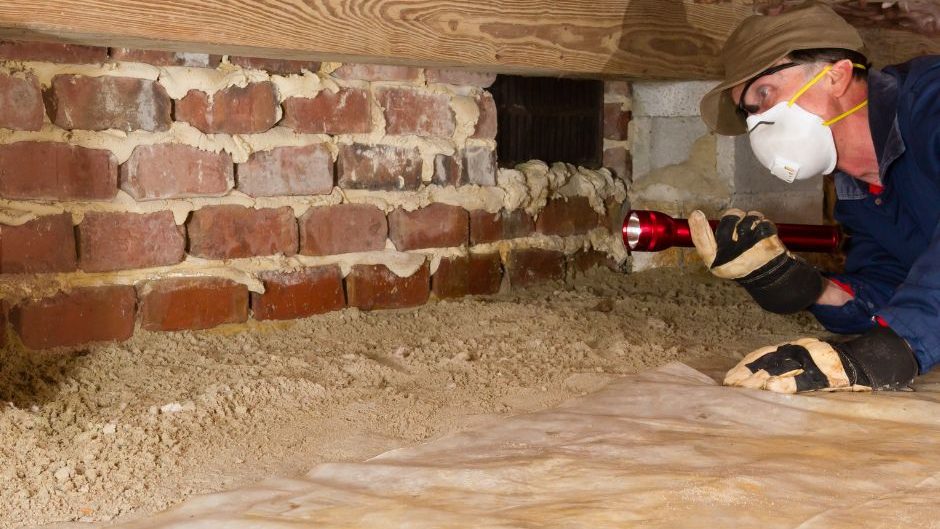 Crawl Space Foundation Pros
Like any home foundation, there are pros and cons to having a crawl space built into your home. Below are some of the perks of owning or building a house with a crawl space foundation:
Adding on to the home is often easier with a crawl space versus other foundations.

The small area makes for convenient access to plumbing and electrical systems.

Crawl spaces are typically cheaper to repair than different styles.

A crawl space makes your home rest at a higher point, making it appealing from the outside.

They cost less to build compared to basements.

Insulated crawl spaces can make the floors of a home warmer than a house with a concrete slab.

Pest control

and inspections are more accessible with a crawl space.

There is room for storage if the crawl space is sealed correctly.
Cons of Crawl Space Foundations
Crawl space foundations also have several downsides. The key is determining if the benefits outweigh the cons when deciding which foundation is best for building or buying a new home.
The following facts are the drawbacks to having a crawl space as your home's foundation:
Crawl spaces require routine maintenance.

Leaks in homes with basements are easier to detect than in a house with a crawl space foundation.

A crawl space is more prone to drainage issues and mold or mildew infestations.

Extreme wind and soil expansion may cause movement.

Crawl space foundations are not ideal for cooler climates or sloping lots.

Slab foundations are much faster to build.

There is little protection from severe weather and storms.

When reselling the home, crawl spaces are often considered less desirable to buyers.
Problems with Your Crawl Space Foundation
In Richmond, Virginia, the most concerning problem with crawl space foundations is the high chance for mold and mildew to develop. Our climate is hot and humid in the summer and spring, making the opportunity for mold and mildew growth very high. This is one of the primary reasons it is critical to schedule regular maintenance of your crawl space foundation, especially when you live anywhere with warm and moist weather patterns.
Mold and mildew aren't only unsightly. They produce musky odors that can make their way into your home and bring several health and safety threats to the foundation and your family.
Below are the most significant concerns regarding crawl space maintenance and the potential of mold and mildew infestations.
Health and Respiratory Threats from Mold and Mildew Exposure:
Sneezing

Itchy eyes

Wheezing

Breathing trouble

Headaches

Fatigue

Heightened allergies

Increased asthma symptoms

Skin rash or redness

Nose bleeds

Ear infections

Bronchitis

Neurological disorders

Skin sores
Damage to the Crawl Space Foundation:
Unfortunately, health issues aren't the only thing that can go wrong when you fail to properly care for a crawl space foundation. Mold and mildew growth may eventually eat away at the home's structure, starting with the foundation. When the problem is unaddressed, it can quickly get out of hand and lead to costly repairs.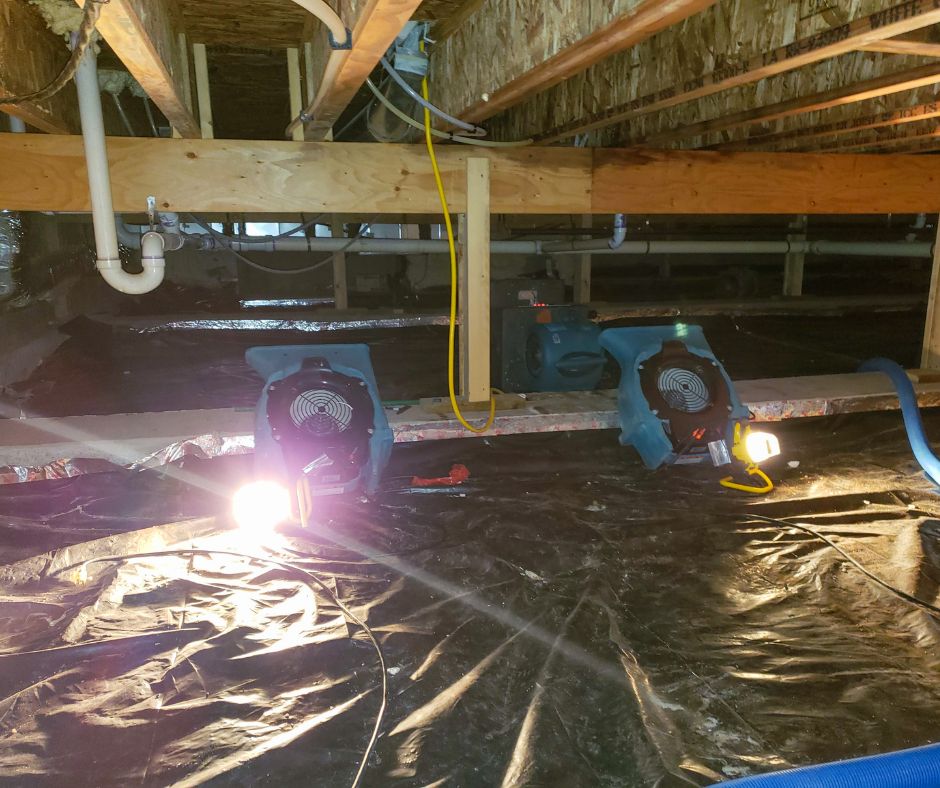 Crawl Space Remediation with James River Pest Solutions
If you are concerned with the condition of your Virginia home's crawl space foundation, James River Pest Solutions is the one you can trust. While other companies charge a high price for unnecessary solutions to your unique issue, our skilled and experienced team knows that the needs of each home and the homeowners are different. We address each home specifically to meet its needs, saving you money while efficiently fixing the problem at hand.
What To Expect When James River pest Solutions Repairs and Restores your Crawl Space:
Enjoy lower energy bills with less humidity in your now-insulted crawl space.

Get rid of and effectively prevent dangerous mold and mildew growth.

Deter pests and critters

, including termites and roaches, by keeping your crawl space foundation free of excess moisture.

Experience improved indoor air quality.
We encourage everyone we serve to allow our staff to return for routine maintenance to ensure all the critters and pests stay out and maintain a healthy crawl space foundation.
Reach out to James River Pest Solutions today to see what we can do for you!