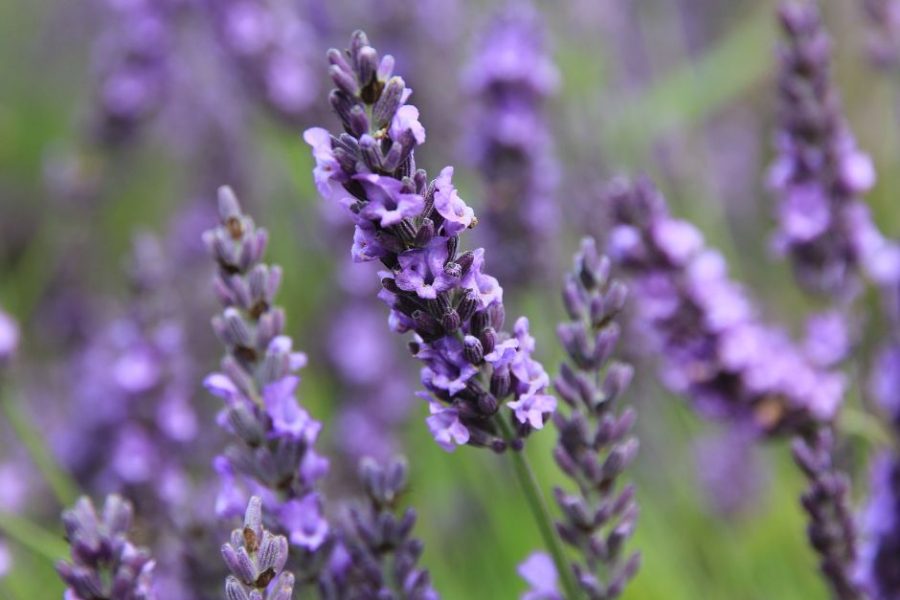 People have used plants of all shapes, sizes, and colors for thousands of years. Like our ancestors, we use plants to season food, consume essential vitamins and minerals, make materials like rope and paper, cure disease and illness, ease anxiety, combat depression, and so much more. Honestly, the benefits can go on and on. Here's one more thing to add to the practically infinite list—plants keep pests away! So, toss out the dangerous poisons and repellents and incorporate some pest-deterring plants in your backyard.
In this blog by James River Pest Solutions, you'll learn about the many plants that repel pesky insects and bugs. Continue reading to discover what plants you should plant in your yard to keep the pests away.
Citronella Grass
We often use citronella candles, oils, and similar products to deter mosquitoes from our yards. Furthermore, many insect repellents, like sprays and creams, contain citronella. So, it's easy to understand why citronella grass is beneficial in your yard. Still, many people are unaware that citronella is a grass you can plant in your home garden to keep pests away.
Mosquitos and other flying insects are not fond of the smell of citronella grass. It is a tall tropical grass that you can plant around the yard to repel mosquitos and similar insects. The only thing worse than pesky mosquitoes in your yard is mosquitos inside. When you plant citronella grass near doors and windows, it also helps to keep them from entering your home.
Lavender
Lavender is beautiful to look at and emits a calming and sweet fragrance. But did you know lavender plants keep pests away? Lavender is a popular scent for essential oils, candles, soaps, lotions, fabric detergents, room sprays, and so much more. Lavender fans love the sweet floral notes of the aroma. However, this flower is most famous for the way its fragrance promotes a sense of tranquility, anxiety relief, and overall well-being for humans. Lavender is also used to calm animals, like our precious pets.
What's even more remarkable is the pest-deterring properties of this common plant. Plant lavender in your yard to keep moths, flies, fleas, and mosquitos out of your space.
Petunias
Petunias are beautiful flowers that bloom annually and are excellent for natural pest control. Common garden pests, like aphids, squash bugs, tomato worms, and beetles, are deterred by petunias. This plant produces fragrant flowers each summer as long as it is well taken care of.
Plant petunias near your tomato plants, squash, and other garden veggies to keep the plant-destroying pests from ruining all your hard work.
Basil
Also, basil plants keep pests away. Plant basil in your home garden or all around your yard, and watch how the mosquitos and flies keep their distance. Basil is a fragrant herb that produces a scent that repels many flying insects that are a nuisance in the yard.
Like with the citronella grass, plant basil near the windows and doors of your home to keep mosquitos and flies from coming inside. Did you know you can even use fresh basil to make your own bug spray? Pour boiling water into a bowl with basil leaves and stems and allow the mixture to sit for some time. Then, mix in some vodka and store the liquid in the refrigerator. The next time you go outside, apply the mixture to your skin, avoiding your eyes, nose, and mouth, and watch the magic happen!
Lemongrass
Lemongrass is in the same plant family as citronella grass. They are two different plants that have different needs for growth. However, lemongrass also contains citronella oil, making it perfect for deterring mosquitos.
Keep in mind that lemongrass needs to be planted in a sunny location to be an effective form of mosquito control. Growing it in the shade does the opposite of what you want it to do—it attracts pests.
Rosemary
Another plant excellent for repelling pesky mosquitos and other flying insects is rosemary. This common herb is a delicious seasoning, stunning addition to the garden, and has a beautiful fragrance. But it also keeps the pests at bay.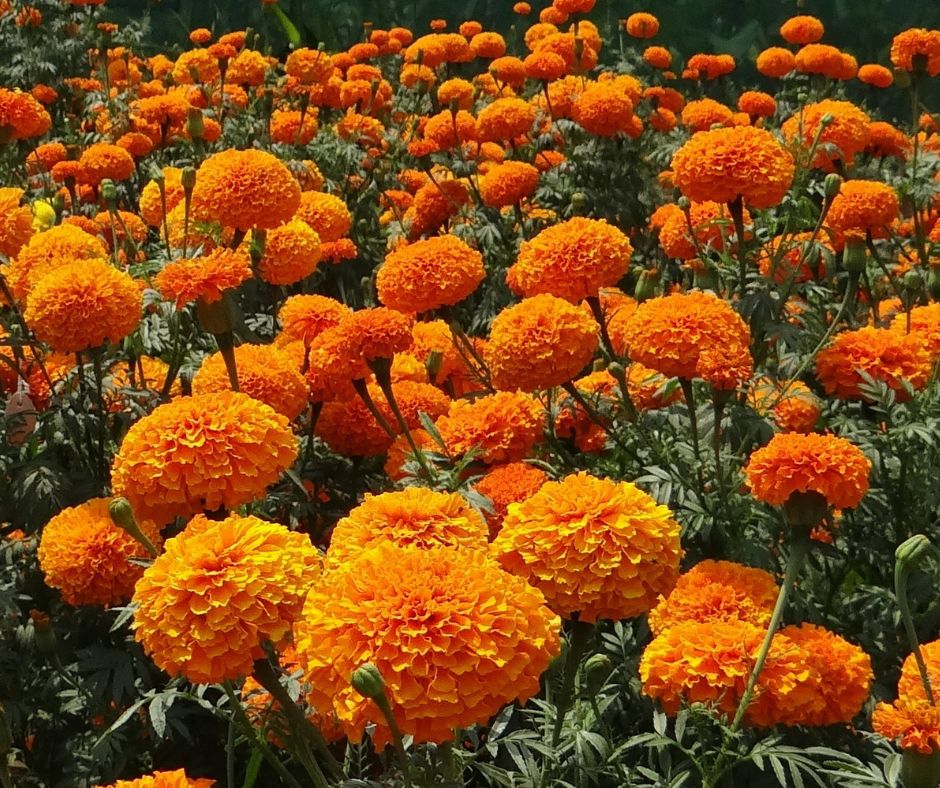 Marigolds
Marigold plants keep pests away from your home, yard, and garden. One of the best things about this natural form of pest control is how easy it is to grow. Like any other plant, marigolds have needs you must keep up with for maximum growth and effective pest control. However, it is excellent for planting near different flower varieties, grows in most soils, and is even somewhat drought resistant. Water them regularly if you want the most out of your marigold flowers. That way, they produce many blooms that keep the pests away.
Garlic
Garlic is a highly versatile plant used for spicy seasoning and general health. Also, you may have heard of garlic repelling vampires. Whether or not vampires actually exist, we do know that garlic deters many chaos-causing garden pests, like root maggots, carrot root flies, Japanese beetles, and aphids.
Chrysanthemums
Charming chrysanthemums, or mums, are known for repelling the peskiest insects. Mums are perfect for keeping roaches, ants, ticks, lice, beetles, mites, and fleas away from your yard and garden.
Plant mums near the marigolds and petunias to repel various unwanted insects and bugs. Just be sure not to plant mums near artificial lightings, like string lights and porch lights. Artificial lights commonly mess up the blooming cycle of mums, making their repellent properties less effective.
Chrysanthemums even deter silverfish. Plant them around your home's doors and windows to keep the silverfish from wandering indoors. Silverfish are notorious for sneaking inside, and they'll cause lots of destruction by eating paperwork, wallpaper, books, and fabrics.
Mint
Mint plants keep pests away from your home and yard. They are best at deterring creepy spiders and insects, like ants and mosquitos. Spiders, ants, and mosquitos are some of the most common pests for homeowners. So, because mint is excellent for repelling all three, it should be a no-brainer to include some in your yard. Not to mention, mint leaves are great for garnishing cocktails and homemade dishes.
However, there are some things you'll want to know before deciding to plant mint in your garden or yard. This plant grows fast and spreads wide. In no time, you'll have mint taking over the garden! And it's tough to remove once established.
Try planting the mint in flower pots rather than right in the ground soil. That way, you can easily contain the growth and still use it to deter pesky bugs.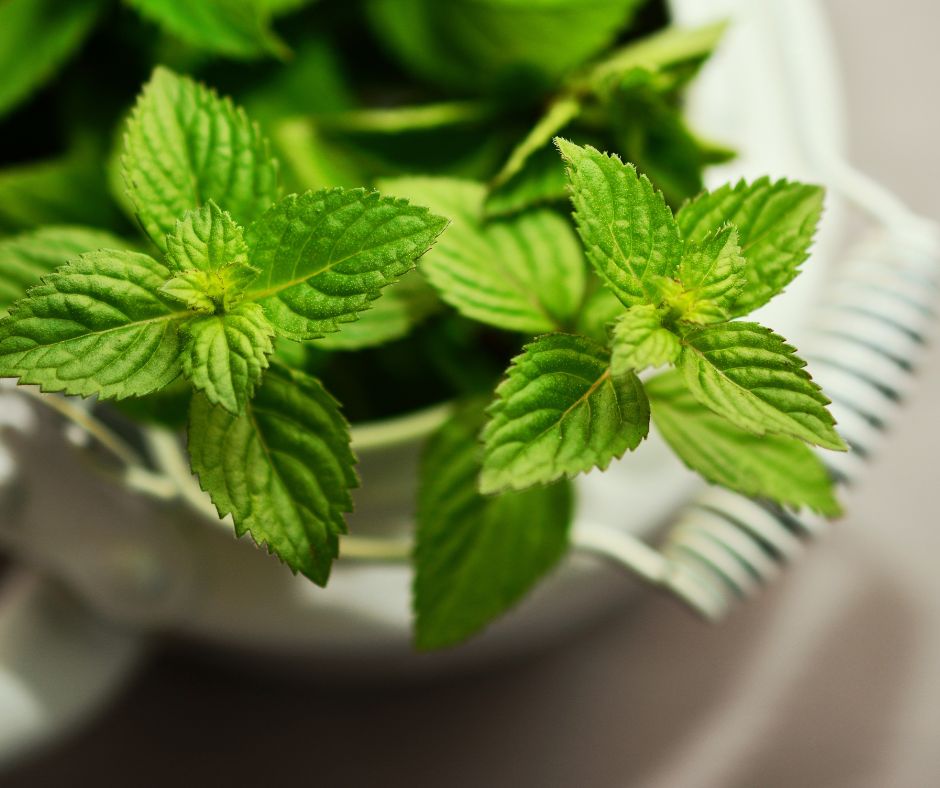 Pitcher Plants
If you've seen a pitcher plant, you know exactly why they are named the way they are. These unique plants form a pitcher-like bowl or cup that traps insects. You may wonder what happens with the insects falling into the pitcher plant's trap. The carnivorous plant eats the insects!
Eliminate ants, flies, beetles, slugs, and wasps by including pitcher plants in your landscaping. While they may not catch every wandering pest in the yard, they will certainly do some busy work for you.
When Should You Call the Professionals?
Nature sets and follows its own rules, meaning things won't always go our way no matter how hard we try. If you plant some insect-repelling herbs, grasses, and flowers but see little to no results, it may be time to call in the pros.
James River Pest Solutions is your local one-stop shop for all things pest control. When your natural methods don't seem to be doing the trick, contact the friendly and knowledgeable specialists at James River Pest Solutions. We have years of experience in the pest control industry and know precisely how to tackle even the worst of pest infestations.
Give us a call to see how we can help you achieve a pest-free yard and home!