Have you heard it said that pest control is not necessary for the winter months in Virginia? Some people even think bugs die off in the winter months, but that is just not true. And it is certainly not true for bed bugs. In this article, discover why bed bugs are a big winter problem in Virginia.
While some insects and critters will perish from freezing temperatures, others are simply less active. And what's worse, insects will try to make their way into your warm and cozy home. That is precisely why pest control matters in winter.
And, don't you know the tourism of the Federal capital brings travelers from all over the country, where the pest control measures may not be as available as in the US. With so many people in and out and the close proximity of buildings, the conditions are just right for bed bugs to get cozy.
Additionally, travel is increased in the fall and winter months because of the holiday season. With so many people visiting and celebrating the year, bed bugs can hitch a ride from home to home with ease.
But, if you want full coverage from pests and critters in central Virginia, your best option is to contact the professionals at James River Pest Solutions. Make that call for pest control before there is a significant infestation and the damage that comes along with it.
With over 20 years of experience in Virginia, James River delivers the personal touch the community deserves.
Winter Bed Bugs
Bed bugs are happiest in temperatures that are between 70 and 90 degrees. And if your home is kept in that temperature range, BINGO! They feel like they have found the perfect dwelling place. What's more, if you have any humidity in the rooms, they will enjoy it even more. And while humidity is not a requirement for bed bugs' survival, there is one thing they do not go without. And that is humans.
Any environment good for humans is good for bed bugs. So, if you do not want to sit outside for hours, neither will the bed bugs. And humans are essential for the blood meal bed bugs need. Yes, they need humans for survival. But can we coexist? We think not!
With that in mind, wintertime is the optimal time to see bed bugs in your home. They are coming in for the winter where the people are. Makes sense, right? Well, it is unfortunate, and an infestation is a challenge to get rid of. That is why homeowners in Virginia should know just how to recognize the signs of a bed bug infestation.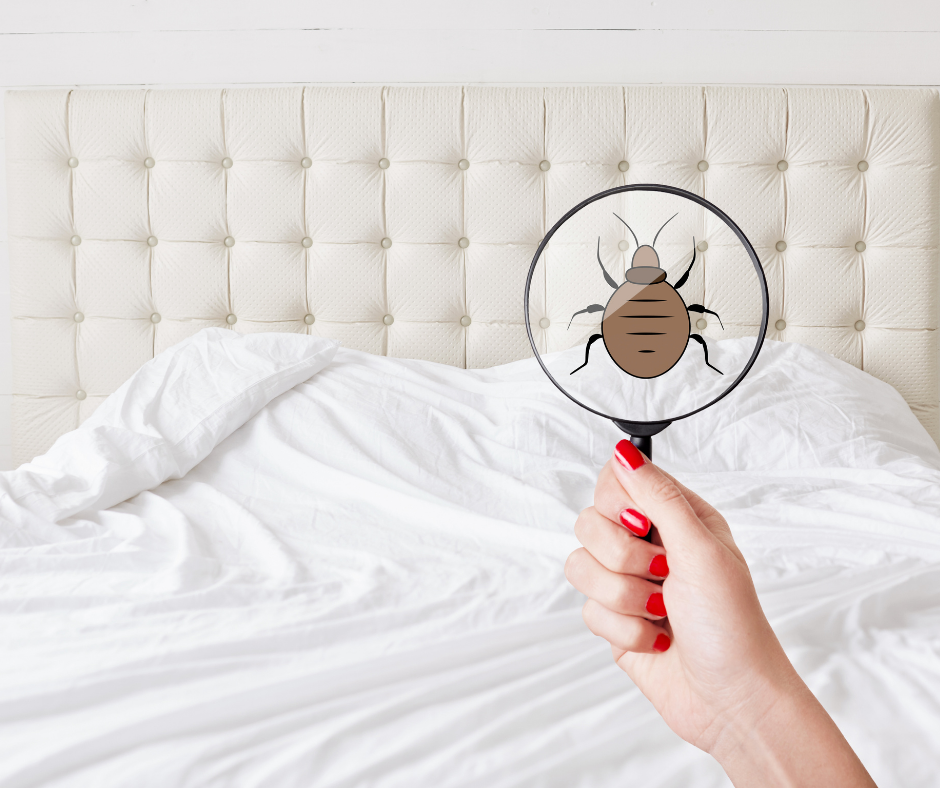 Signs You Have Bed Bugs
Locating the bed bugs as early in the infestation as possible is essential. Locate them before they have the chance to find you and spread. And looking for bites on the skin is not always the best way to notice the issue; it is a bit late by then. In fact, certain people don't react to the bites at all; therefore, they would never see them that way. Additionally, the bites are often mistaken for chigger or mosquito bites. So, what is a homeowner to do to remove bed bugs?
The best way to locate the bed bugs is to be aware of the following conditions.
If you wake up itchy where you were not itchy before, you might have bed bugs. 
Do you find bloodstains on your sheets or pillowcase? You might have bed bugs.
If you see dark or rusty spots on your sheets and mattress, you might have bed bugs.
Unfortunately, you might have bed bugs if you locate bed bug fecal spots, eggshells, or shed skins.
Should you smell an offensive, musty odor in your bedroom and cannot discover the cause, you might have bed bugs.
You see, bed bugs come in through other people, luggage, clothing, and used furniture. They live in groups, hiding in places with easy access to that yummy human blood. Usually, you will find them hiding in mattresses, box springs, bed frames, and headboards.
In addition, if a room becomes heavily infested, you may also see them around electrical outlets, around door frames, in drawer joints, in couch seams, and the curtains' folds. But the most imperative thing to do is call a professional to remove bed bugs as soon as you know they are there.
Bed Bugs Create Issues for Businesses Too.
No one wants to wake up in their homes to bed bug bites. But when they get into a business, they can really cause problems. Here is a list of some of the damage bed bugs can create for the local Virginia businesses and families.
Hotels can lose revenues and gain bad reviews from an infestation.
Nursing homes and assisted living facilities will get a bad reputation and many angry residents.
Schools and daycares lose a day or two of learning and gain a bunch of fallout from upset parents.
Apartments and condominiums will have bedbugs that travel through the walls and create massive infestations.
When news gets out, retail stores that have bed bugs in their shipments will be under a firestorm of bad press.
And let's not forget the mental health issues like anxiety and fear that come with a bed bug infestation. It is a real traumatic event when a home or business is infested, one that people hope to keep quiet.
Other Winter Pests
Clearly, the purpose of pest control is to give you peace of mind by taking care of any insect issues you have had. In the wintertime, insects want to get warm, just like we do. James River covers winter insects and more. Listed below are a few of the insects we keep from using your home as a warm place to hunker down for the winter.
Cockroaches
Termites
Stink Bugs
Ants
Ladybugs
Indian Meal Moths
Spiders
And critters can be a problem in the wintertime as well. Animals like mice, rats, raccoons, and squirrels want to build their nests in a warm place for their young. It makes sense for them, but not for you! And remember, they multiply quickly, so if you think you may have a rodent problem in your home, you will need to call a professional right away.
Don't be caught with a family of rodents protecting their nest. Call James River as soon as you hear the evidence of insects or critters in your home, attic, or basement.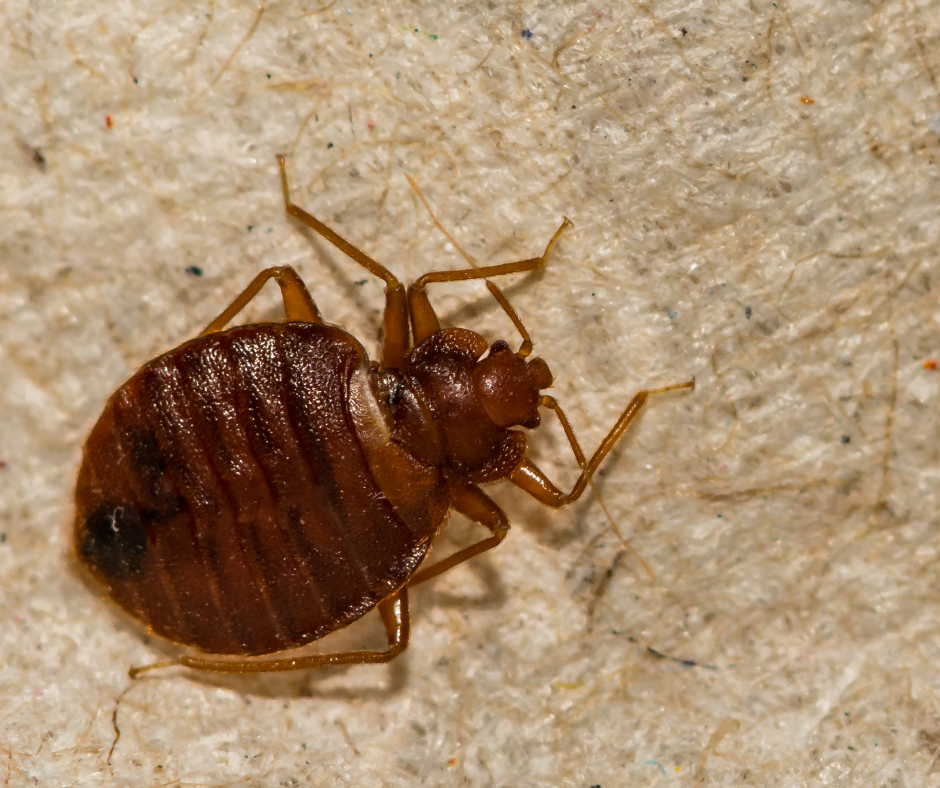 James River Covers Your Home for the Winter Months
Although many species do hibernate for the winter, not all do so. What's more, your home appears perfect for them to keep themselves and their young warm. Scheduling a regular pest solution treatment around the perimeter of your home will help build up a barrier around the house. Skipping the winter months lowers the wall and allows pests entry. No one wants that.
So, here is what we propose. When our technicians come to your home, they will perform a thorough inspection of the house both inside and outside. They will check remote places like attics, basements, sheds, and crawl spaces. They will also check for any entry points the pests may utilize to gain access to your home.
Year-Round Protection from Bed Bugs and More
When homeowners enroll in a service agreement with us, they get year-round protection from pest infestation and the damage they create. James River Pest Solutions will cover your home top to bottom, inside and out, from all seasons of insects.
If you hear activity in the attic, call right away.
Should you notice an ant on the kitchen counter, contact us to check it out.
Before the winter months, be sure you are protected by contacting pest solutions to secure the home.
And if you locate an infestation, please do not wait to contact the friendly professionals at James River Pest Solutions in Virginia.