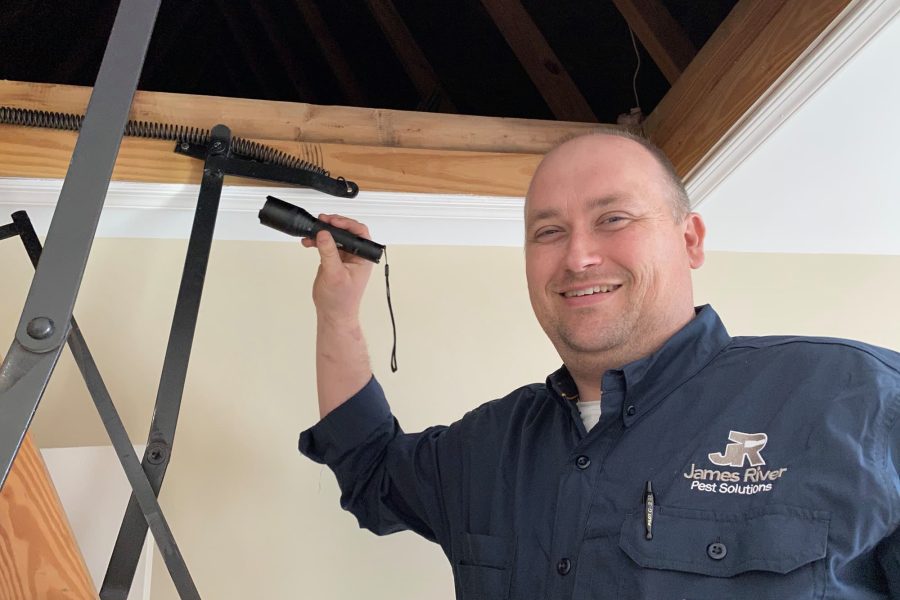 When pest control is an urgent concern, not only will you have pests in the house, but you will want to feel comfortable with the pest control service you allow into your home. We urge you to consider several things when searching for a reliable pest control service. After all, you will spend your hard-earned money as you trust them to treat your home effectively and thoroughly. The friendly folks at James River Pest Solutions have put together a set of standards so you know just what to look for in a pest control company.
Remember that the service price is not all you need to look at. While you'll want to stick to your budget, several other things play a role in your search for a trustworthy pest control service.
Continue reading to gather the important information you need from each company as you consider the best options for you and your home.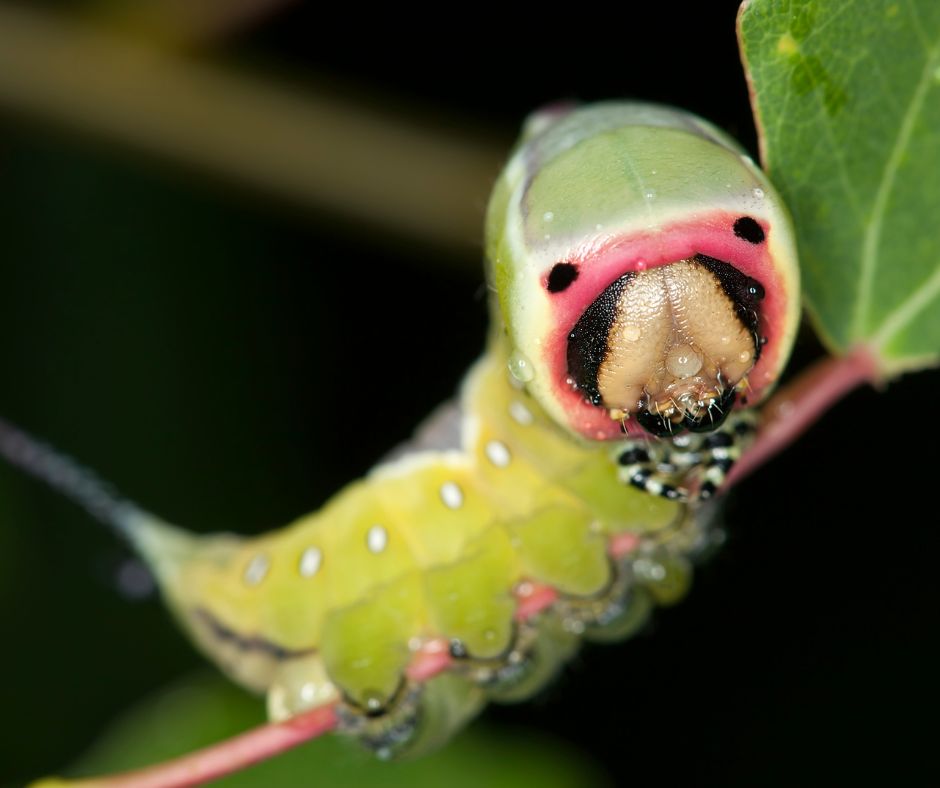 Why is Reliable Pest Control Important?
What would happen if you decided never to hire a pest control company? You may feel ill often, wake to mysterious red welts, experience severe allergy symptoms, or even end up needing to take your precious pet to the vet.
Pest control is one of the most vital things to keep up with as a homeowner or renter. Insects, critters, and other wildlife often carry disease, bite or sting when threatened, contaminate food, or damage your home and belongings. Pest control services are necessary to protect you, your family, and your pets from health issues and other complications.
Prevent the following from happening by searching for a trusted and effective pest control company:
Property damage- Pests, like carpenter ants and termites, are capable of inflicting significant damage to all kinds of materials in your home's structure. Also, insects like silverfish eat paper and other belongings, including essential documents or the glue holding your stunning wallpaper to the walls.
Disease- Cockroaches, house flies, and other insects spread nasty diseases, including salmonella. You don't even have to touch the insect in many cases. For instance, roaches crawl all over things in your home. So, if one were to scurry over your toothbrush, you would ingest the bacteria it left behind when you brush your teeth. Unfortunately, the environments that many insects spend their time in are filled with trash, sewage, and other unsanitary things.
Allergies- Some individuals are allergic to certain pests. The more common insect allergies are from cockroaches and silverfish. Not to mention, the presence of bugs indoors can worsen ordinary seasonal allergies and asthma symptoms.
Do Your Research!
Now that you know the importance of routine pest control, it's time to explore your options for local pest companies near you! First, think of all your pest control needs. Then, create the questions you want to be answered and complete some basic online research. While you're at it, add the following inquiries to your list:
Are they qualified? Do the technicians have up-to-date licenses? They must keep up with the latest techniques and pest control policies.
Do they have experience? How long have they been in business? Also, consider asking if they are native to the area. Working with a new company or one unfamiliar with your neighborhood can lead to unfavorable results.
Are they a good value? Don't search for the cheapest services. Instead, determine if the prices are reasonable and within your budget. A reliable pest control company will offer estimates and regular service fees in writing. Do they offer service contracts, and how do those compare in value to the other companies? You'll also want to check if they provide any guarantee.
Does the website address the issue of safety? Any company that does not openly discuss safety may need to be avoided, as they are dealing with toxic chemicals in your home. What are their insurance policies and liability coverages? And do they wear protective equipment when spraying and entering your home?
How is their customer service? Do they answer politely and professionally when you call? Are they willing to let you ask questions? This is a company you will continue working with for the entire time you live in your current home. So, you want the team to be friendly and easy to interact with.
What is their reputation? Ask around to see if friends and family know the name and have used them before. Then, check their online reviews and social media comments. Suppose you have trouble finding reviews. Unfortunately, this may be a bad sign. However, when the company meets other criteria, it's worth calling them and asking for references.
What Should You Ask the Company Representative?
Most of the inquiries above are answered online through the company's website, social media, and google pages. After narrowing down your options through searching on the web, it's wise to get on the phone with the companies that look like they might work for you.
Online presence is a huge factor in modern marketing. But it isn't always reliable or accurate. Therefore, it is best to speak with a representative from the companies you are considering. To discover the right pest control service for you, call each contender to ask about the following:
1 | Years of Experience
"How many years has your company been in the area?"
The company's website might have answered this for you already. But if the years of experience they claimed were vague or no information was provided, be sure to ask when you call.
2 | References and Reviews
"Will you provide me with a list of references?"
Hearing from others who have used the service will let you know the technician's reputation and if the service has been a success.
3 | Guarantees and Promises
"What is your pest control guarantee?"
Find out what the guarantee covers, how long it lasts, and if anything would render it void.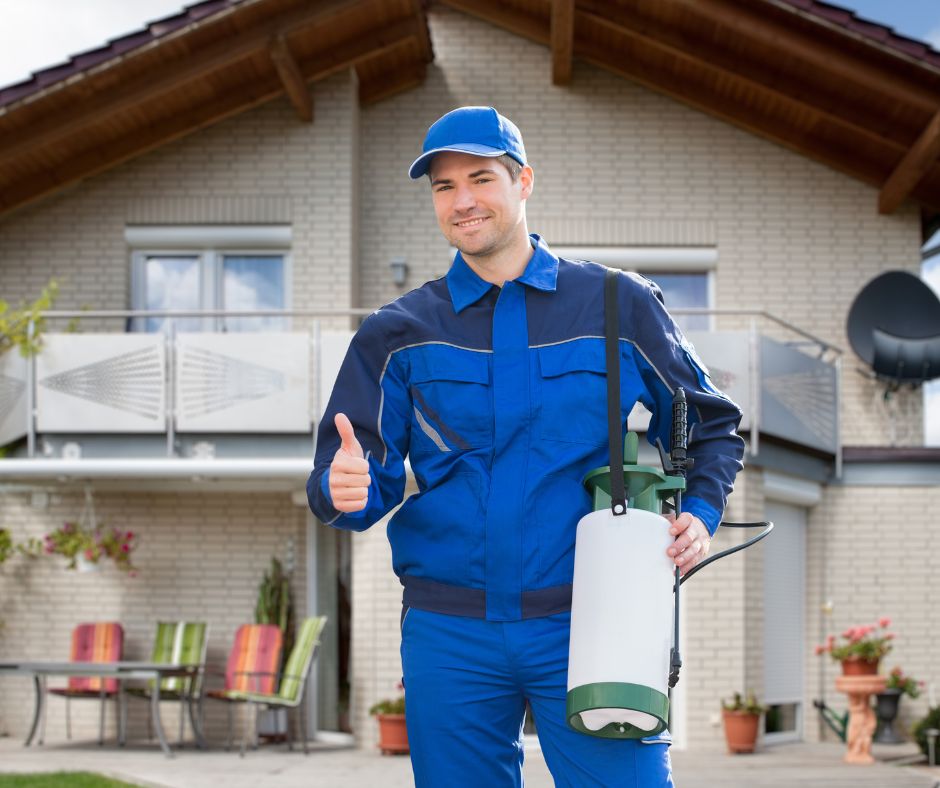 Don't Be Fooled- Use Caution When Finding a Reliable Pest Control Service
In every field, there are companies that pass themselves off as professionals but are certainly not. That said, if any company or individual approaches you with any of the following, it's wise to move on to another option:
The expert is in a different industry, but they offer pest control services to you anyways
The company doesn't have a website or social media presence
They don't have a listed or working phone number
Someone going door-to-door to offer services
The technician is pushing you to accept a service you do not want
Choose James River Pest Solutions for reliable pest control.
The James River Pest Solutions owner says it like this,
"Our goal is to provide services that exceed expectations and exemplify the highest standards of professionalism while maintaining and improving the quality of life for our customers, employees, and community."
As the preferred company for Henrico County, you can trust James River Pest Solutions and our friendly technicians. We take care of it all, including ants, roaches, spiders, centipedes, millipedes, crickets, wasps, flies, pantry pests, mice, and even rats.
Protect your home and family by choosing our trustworthy team to eliminate and prevent common pests. You deserve to live in a problem-free home, and James River Pest Solutions knows how to deliver just that!
Never hesitate to reach out and ask the questions you need to be answered. Call James River Pest Solutions to see what we can do for you!