All About Thief Ants
Are you wondering if the ants you've seen scurrying around your home or yard are thief ants? Well, you've come to the right place! James River Pest Solutions provides everything you need to know about this unique ant species. Soon, you'll learn precisely why we call these sneaky pests "thief ants." You'll also discover the best prevention methods to keep them out of your home and yard.
Continue reading to know more about the stealthy thief ant.
Appearance
Thief ants are a relatively small ant species. In fact, they are some of the tiniest ants that sneak indoors—their bodies measure merely 3mm (1/8 inch) long at their largest!
Furthermore, this unique species has a light yellow or brown body. It has a stinger, although seldomly used. You may notice wings on the swarmers or reproductive ants during mating season.
Thief ants are sometimes misidentified as pharaoh ants or vice versa. They may look alike to the untrained eye, but thief ants are much smaller, and their behaviors differ.
Behavior
Like their size, a colony of thief ants tends to be smaller than others. Depending on the group's needs and size, they may have one or more queens. Most of the colony's members belong to the workers' caste, which primarily forages for food and maintains the nest.
This species' fascinating name comes from their habit of stealing food and young from other ant colonies. Thief ants often nest near other ant colonies, digging tunnels to invade and sometimes entirely take over the nest.
Diet
Thief ants are considered generalists regarding their diet. They eat just about anything that is accessible to them, like:
Cheese
Meat
Grease
Oil
Brood, or young members, of other colonies
Dead insects
Rodent carcasses
Because the thief ant consumes dead animals and insects, there is always a chance they can spread disease. To make matters worse, they are so small that they have no trouble getting into packaged pantry foods. It is crucial you seek professional help when you notice these pesky ants roaming around in your kitchen. Furthermore, always toss out any food products infested by this species.
Habitat
These ants have large populations in the eastern and central United States. The only requirement for an ideal nesting spot is being located near water and food.
Outdoors, you may see thief ants or their nests under piles of debris, around walkways, near the home, inside of decaying wood, or in exposed soil.
Thief ants are also observed inside homes, restaurants, and other buildings. They have a unique way of traveling from one room to another. The pest professionals at the University of California say they often "travel from one room to another by traveling on electrical wires; may be seen in electrical outlets."
Once inside, thief ants could be hiding within the masonry, behind baseboards, under the floors, in the kitchen or bathroom, as well as many other places.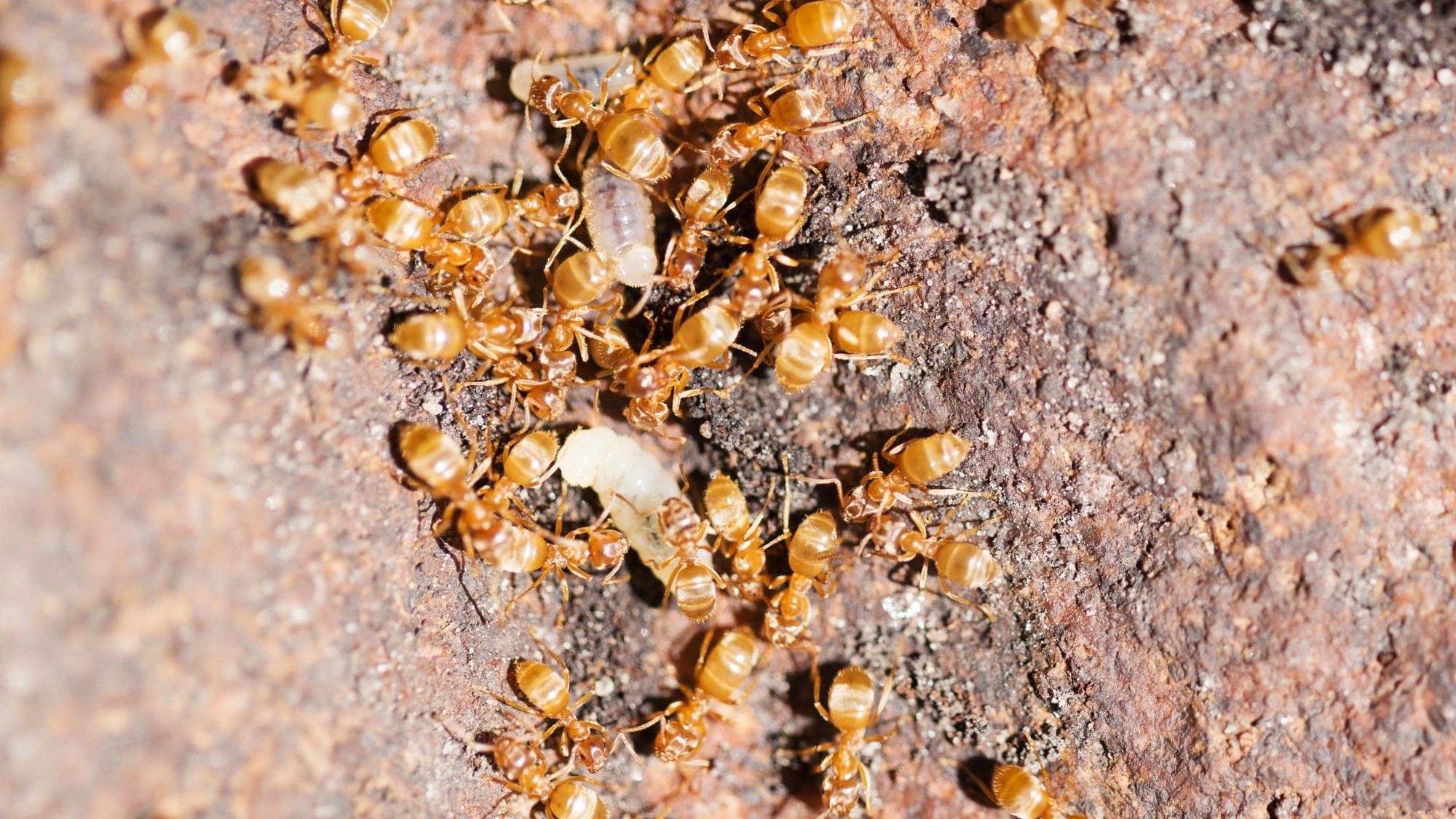 Pesky Thief Ant Infestations
Don't be fooled by their size—thief ant infestations can be quite challenging to eliminate. Nevertheless, they are more commonly regarded as nuisance pests because they do not threaten human safety.
Locating their nests is one of the most difficult parts of removing them from the home. As you recently learned, they can easily hide away in the home's structure. Hiring your local pest professionals is almost always necessary.
Thief Ant Prevention Tips
Preventing thief ants from being attracted to your home or yard is the best way to avoid a challenging infestation. Below, we've provided some of the top tips for keeping these pests away:
Keep your yard neat and tidy. This may involve removing piles of rocks, leaves, decaying wood, and old tree stumps.
Remember to clean up spills inside the home as soon as they occur.
Try to eat and prepare food in just a couple of areas of the house to prevent thief ants from spreading throughout.
Trim trees and bushes near the home's exterior.
Seal the cracks and other structural damages in your home to get rid of tiny entryways.
Work with your local pest control company to implement routine inspections.
James River Removes Any Ant Species
As mentioned, thief ants are challenging to eliminate without the expertise of a pest control company. Choose James River Pest Solutions to get rid of these ants quickly and completely!
We have the equipment, experience, and skill to remove any ant species from your home or yard. Plus, we won't leave until we don't leave until we've given you additional tips and tricks on how to keep them from returning.
Call us today to learn more about our ant control services and see what James River can do for you!