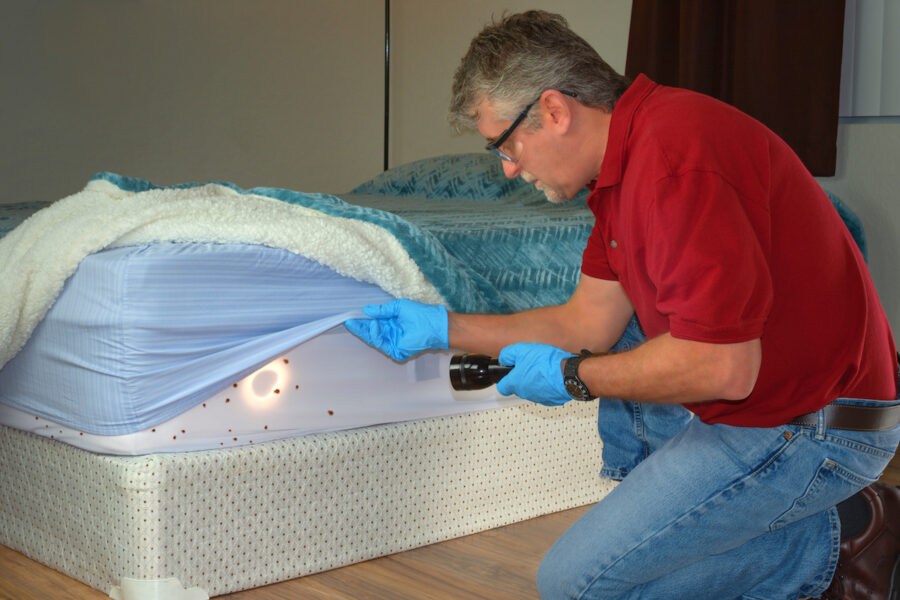 Bed bugs are unwelcome pests that can invade your home, causing discomfort and inconvenience. These tiny insects are notorious for their ability to infest beds, furniture, and other areas where humans reside. If you find yourself dealing with an infestation, it's crucial to be aware of the various bed bug treatment methods available to eradicate these pests effectively.
In this article, we will explore some of the most effective bed bug treatment methods that you should know.
1. Professional Extermination
When faced with a severe bed bug infestation, it's often best to seek the help of a professional pest control service.
Bed bug exterminators have the knowledge, experience, and tools necessary to eliminate these pests from your home. They will conduct a thorough inspection to determine the extent of the infestation and then develop a customized treatment plan.
Professional extermination typically involves a combination of techniques such as:
Steam treatment
Insecticide application
Heat treatment
Steam treatment uses high-temperature steam to kill bed bugs and their eggs, while insecticide application targets specific areas where bed bugs are known to hide. Heat treatment involves raising the temperature of the infested area to a level that is lethal to bed bugs.
Professional extermination ensures the comprehensive elimination of bed bugs and reduces the chances of re-infestation. If you are searching for a pest control service with plenty of experience getting rid of bed bugs, reach out to James River Pest Solutions. We offer our customers a range of preventive and responsive bed bug extermination solutions delivered by trained and dedicated pest professionals.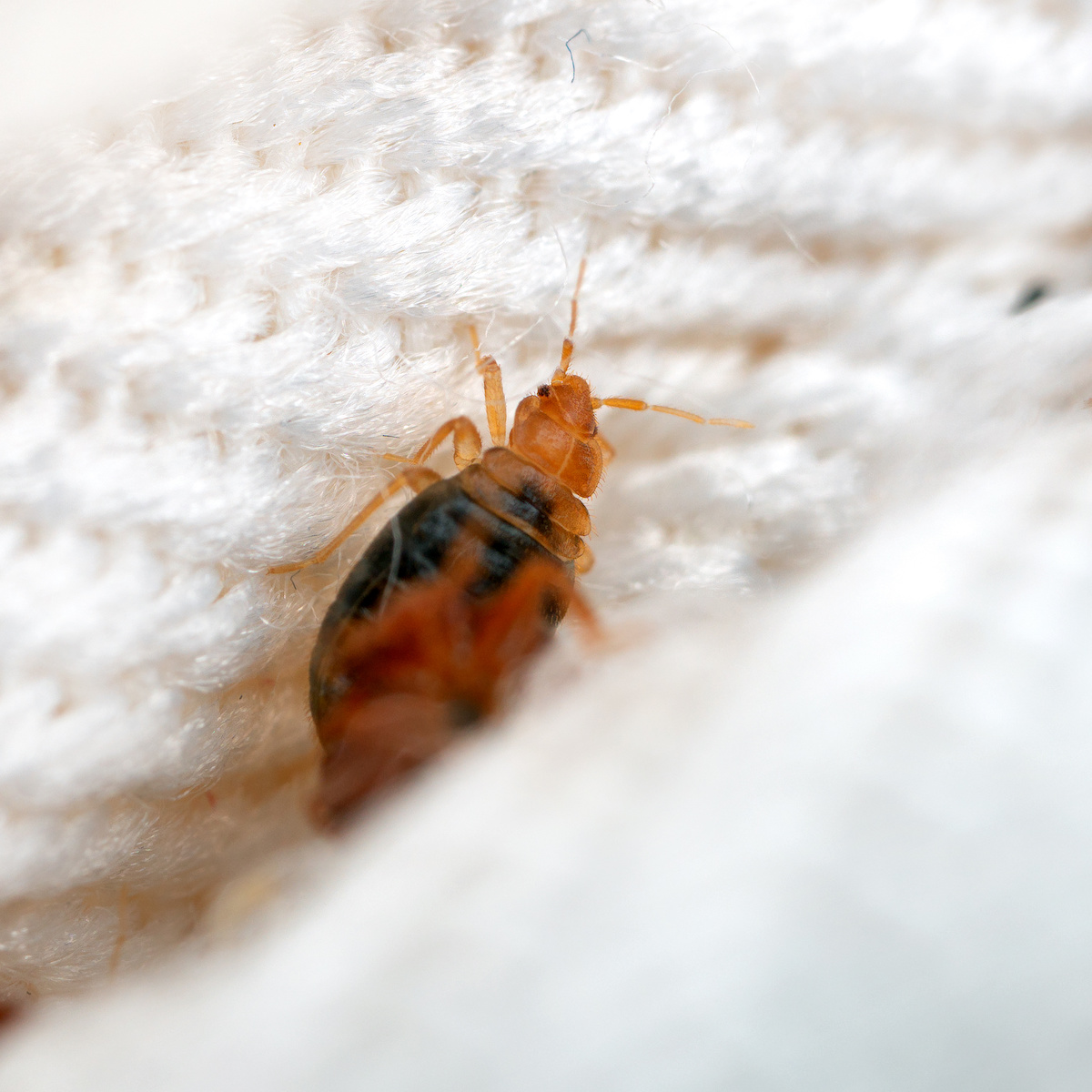 2. DIY Bed Bug Treatment Options
If you're dealing with a minor bed bug infestation or prefer to handle the problem yourself, there are several DIY treatment options you can consider. While these methods may not provide the same level of effectiveness as professional extermination, they can still help manage the infestation and prevent it from worsening.
Here's a closer look at each DIY treatment method:
Vacuuming
One of the first steps in DIY bed bug treatment is thorough vacuuming. Bed bugs, along with their eggs, can be effectively removed through vacuuming. Use a vacuum cleaner with a high-efficiency particulate air (HEPA) filter, as it is designed to capture even tiny particles like bed bugs.
Start by vacuuming all areas where bed bugs are likely to hide, such as:
Mattresses
Box springs
Bed frames
Headboards
Furniture
Baseboards
Carpets
Pay special attention to crevices, seams, and cracks where the pests may be hiding. Use the vacuum's crevice tool to reach into tight spaces.
After vacuuming, carefully remove the vacuum bag, seal it in a plastic bag, and dispose of it in an outdoor trash can. If you have a bagless vacuum, empty the contents into a sealed plastic bag and dispose of it immediately. This prevents any captured bed bugs from escaping and re-infesting your home.
Washing and Drying
Bed bugs cannot survive high temperatures, so washing infested items in hot water followed by drying them on high heat can effectively kill them. Start by collecting all infested bedding, clothing, curtains, and any washable fabric items.
Place the items in sealed plastic bags before transporting them to the laundry area to prevent spreading the bed bugs. Empty the bags directly into the washing machine and set the water temperature to at least 120°F (49°C) or higher. Use an appropriate laundry detergent and run a full cycle.
After washing, transfer the items to the dryer and dry them on high heat for at least 30 minutes. The heat will eliminate any remaining bed bugs and their eggs. Be cautious with delicate fabrics and follow the manufacturer's instructions to avoid damaging them.
Remember to clean the laundry area and your hands thoroughly after handling infested items to prevent the spread of bed bugs.
Encasements
Bed bug-proof encasements are specially designed covers that fully enclose mattresses, box springs, and pillows. These encasements are made of a tightly woven fabric that bed bugs cannot penetrate, trapping them inside and preventing access to their food source.
To use encasements, start by thoroughly vacuuming and cleaning the mattress and box spring. Then, place them inside the encasements, ensuring a snug fit. Make sure to choose encasements specifically designed for bed bugs, as regular mattress protectors may not be effective.
Bed bug encasements should remain on the mattress and box spring for at least a year to ensure that any trapped bed bugs die of starvation. During this time, any new bed bugs that hatch or are introduced to the encasement will not be able to infest the mattress or bite you.
Natural Remedies
Natural remedies are often used as supplementary measures alongside other treatment methods. While their effectiveness may vary, some natural remedies have been suggested as potential bed bug treatments.
Diatomaceous Earth (DE) is one of the most commonly used natural remedies. It is a fine powder made from fossilized remains of aquatic organisms. It is known to cause bed bugs to dehydrate and die. You can sprinkle DE in areas where bed bugs are likely to hide, such as cracks, crevices, and other infested areas.
3. Preventive Measures
Prevention is crucial when it comes to dealing with bed bugs. Taking proactive steps to prevent infestations can save you the hassle of dealing with these pests in the first place. Here are some detailed preventative measures to consider:
Regular Inspection
Regular inspections of your home are essential to detect bed bugs early before they have a chance to multiply and spread. Perform thorough inspections in key areas where bed bugs are known to hide, such as bedrooms, living rooms, and guest rooms.
Look for signs of bed bug activity, including:
Small rust-colored stains on sheets
Dark spots (which are bed bug excrement)
Discarded exoskeletons
A sweet musty odor
Check your mattresses, box springs, bed frames, headboards, upholstered furniture, curtains, and cracks in walls or floors. Pay attention to any unusual bites or skin reactions you may have, as they can also indicate bed bug presence.
Reduce Clutter
Clutter provides additional hiding spots for bed bugs, making it harder to detect and eliminate them. Minimize clutter in your living space, particularly in bedrooms and areas where you spend a lot of time. Keep your belongings organized and stored properly. Regularly declutter your home to create an environment that is less hospitable to bed bugs.
Travel Precautions
Bed bugs often hitchhike their way into homes through luggage and personal belongings, especially when traveling.
To prevent bringing bed bugs back from your travels, take the following precautions:
Before booking accommodations, read reviews and research the establishment for any reported bed bug issues.
Inspect the mattress, headboard, and furniture in your hotel room for signs of bed bugs upon arrival. Look for dark spots, shed skins, or live bugs.
Keep your luggage elevated and away from the bed or upholstered furniture during your stay.
After returning home, unpack your luggage outside or in an area away from living spaces.
Wash all clothing and fabric items from your trip in hot water and dry them on high heat. This kills any potential bed bugs that may have hitched a ride.
Vacuum and inspect your luggage, then store it in a sealed plastic bag or a bed bug-proof luggage cover until your next trip.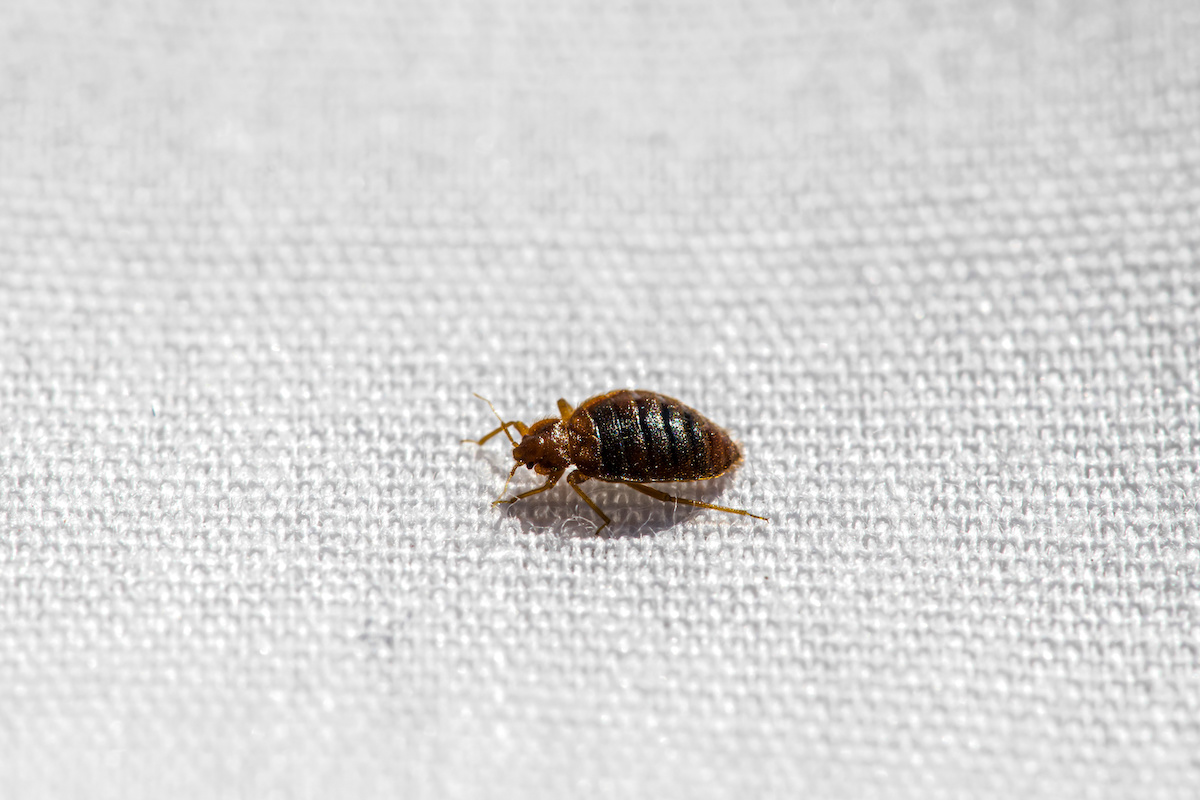 Sealing Entry Points
Sealing cracks, crevices, and other potential entry points can help prevent bed bugs from infesting your home. Carefully inspect your walls, baseboards, window frames, and furniture for any gaps or openings. Use caulk or sealant to seal up these entry points, making it difficult for bed bugs to enter your living spaces.
Pay particular attention to areas near beds and furniture, as these are common hiding spots for bed bugs. By eliminating their access points, you can reduce the likelihood of bed bug infestations.
Educate Yourself and Be Vigilant
Staying informed about bed bug prevention and being vigilant is crucial in preventing infestations. Educate yourself about bed bug behavior, signs of infestations, and effective prevention methods. Stay updated on any reports of bed bug activity in your area or places you frequent.
If you suspect a bed bug infestation, act promptly. Early intervention can prevent the problem from escalating and spreading to other areas of your home. Seek professional assistance if needed.
In Need of Bed Bug Treatment?
Dealing with a bed bug infestation can be challenging, but with the right knowledge and treatment methods, you can eliminate these pests effectively.
Whether you opt for professional extermination or choose to tackle the problem yourself using DIY methods, it's important to act promptly and thoroughly. Remember to combine treatment methods with preventive measures to reduce the risk of future infestations. By staying informed and proactive, you can regain control of your home and enjoy a bed bug-free environment.
If you are searching for a pest control service with plenty of experience getting rid of bed bugs, reach out to James River Pest Solutions. We offer our customers a range of preventive and responsive bed bug extermination solutions delivered by trained and dedicated pest professionals. We'll get rid of your bed bugs and have your home back to normal in no time!