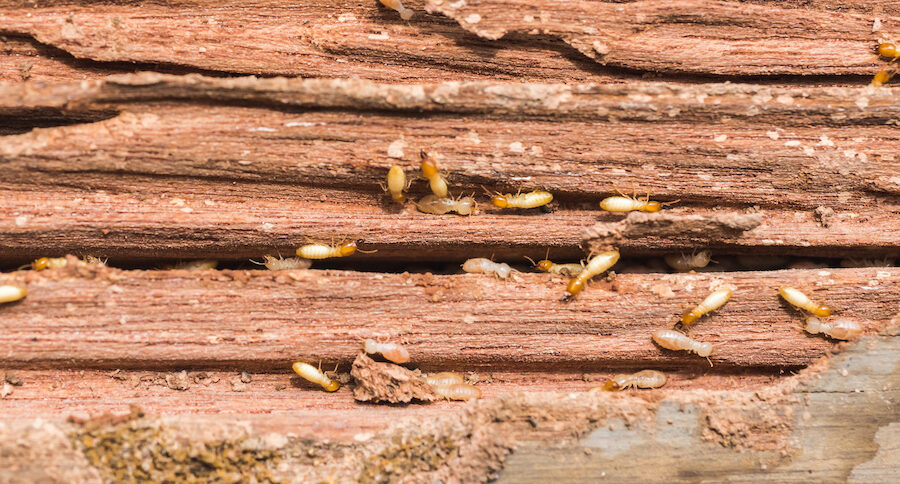 As a homeowner, one of the biggest threats to your investment is a termite infestation. Termites are silent destroyers, often causing significant damage before you even know they're there. They can chew through wood, flooring, and even wallpaper, causing structural damage that can be costly to repair. This is why termite control is so important.
Termite control refers to the process of identifying, preventing, and treating termite infestations in homes and other buildings.
In this article, we'll explore the dangers of termites, how to identify an infestation, and the steps you can take to prevent and control a termite problem. We'll also discuss the different termite control methods available and provide tips for hiring a professional pest control service.
By following the advice in this article, you can protect your home from the devastating effects of a termite infestation.
Understanding Termites
Termites are social insects that live in large colonies. There are three types of termites:
Subterranean
Drywood
Dampwood
Subterranean termites are the most common type in the United States and are found in every state except Alaska. They build their nests underground and create mud tubes to travel to and from their food source.
Drywood termites, on the other hand, live inside wood and do not require soil or water to survive. They are most commonly found in southern coastal states.
Finally, Dampwood termites live in wood that is wet or decaying, such as logs or stumps.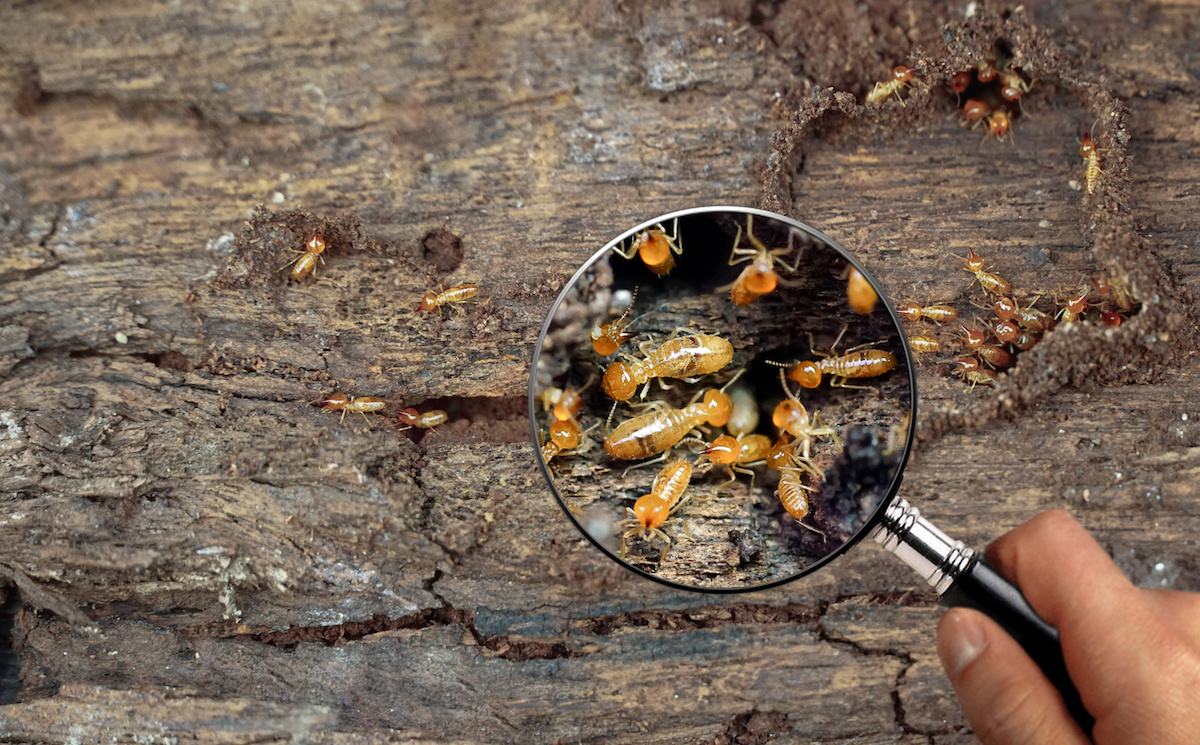 Life Cycle of Termites
The life cycle of termites begins when a queen and king mate and start a new colony. The queen lays eggs, which hatch into larvae that develop into:
Workers
Soldiers
Reproductives
Workers are responsible for gathering food and building and maintaining the nest.
Soldiers defend the colony against predators.
Reproductives are responsible for starting new colonies.
Termites' Behavior and Habits
Termites are known for their ability to cause significant damage to homes and other structures. They feed on wood, paper, and other materials containing cellulose, which make up the structural components of many buildings.
Without proper termite control, they can cause damage to:
Foundations
Walls
Floors
Ceilings
Furniture
Books
Other household items
Signs of Termite Infestation
Detecting a termite infestation early is key to preventing significant damage to your home. There are several signs to look out for, including:
Wood damage

Termites eat wood from the inside out, so damaged wood may appear hollowed out or have small tunnels running through it.

Mud tubes

Subterranean termites build mud tubes to travel to and from their food source. These tubes are usually about the width of a pencil and can be found on walls, foundations, and other surfaces.

Discarded wings

Reproductive termites swarm and shed their wings when they find a suitable mate and start a new colony. Discarded wings can often be found near windows, doors, and other entry points.

Termite droppings

Drywood termites produce pellets that are kicked out of their nest. These pellets look like small piles of sawdust and can be found near infested wood.
If you notice any of these signs, you should reach out to a professional pest control company, like James River Pest Control, to rid the problem before it grows any further.
Preventing Termite Infestation
Preventing a termite infestation is much easier than dealing with one after it has already happened.
Here are some steps you can take to reduce the likelihood of a termite infestation in your home:
Eliminate moisture sources

Termites need moisture to survive, so eliminating sources of moisture in and around your home can help prevent an infestation. Fix leaks, keep gutters clean, and make sure your yard is properly graded to direct water away from your foundation.

Seal cracks and crevices

Termites can enter your home through even the smallest cracks and crevices. Seal any openings in your foundation, walls, and roof to keep termites out.

Remove wood debris and tree stumps

Termites are attracted to decaying wood, so removing any wood debris or tree stumps from your yard can help prevent an infestation.

Use termite-resistant materials

When building or renovating your home, consider using termite-resistant materials such as treated wood or steel framing. These materials are less susceptible to termite damage and can help prevent an infestation.
The idea behind these preventative tips is to protect your home from potential damage. It may cost time and money now, but you'll be thankful you don't have to deal with a termite infestation later down the road.
Termite Control Methods
If you already have a termite infestation in your home, there are several methods for controlling and eliminating the pests.
Here are some of the most common and effective termite control methods:
Chemical Treatments
Chemical treatments involve applying pesticides to the soil around your home or directly to infested wood. These treatments can be effective at eliminating termites, but they may also be harmful to the environment and to humans and pets.
Baiting Systems
Baiting systems involve placing bait stations around your home that contain a toxic substance that termites will feed on and take back to the colony. This can be an effective method for eliminating termites without using chemicals.
Barrier Treatments
Barrier treatments involve applying a chemical barrier around your home to prevent termites from entering. This can be an effective method for preventing infestations, but it may not be effective for eliminating an existing infestation.
Fumigation
Fumigation involves sealing your home and filling it with a toxic gas that will kill termites. This is a more drastic and expensive method, but it can be effective at eliminating an infestation.
Because each method has its advantages and disadvantages, we suggest reaching out to us before applying any treatments. This way you can be sure you are using the right method based on your unique infestation.
Hiring a Professional Pest Control Service
If you suspect you have a termite infestation in your home, it's important to hire a professional pest control service. A professional will be able to identify the type of termite infesting your home and recommend the best treatment method.
Here are some tips for hiring a professional pest control service:
Look for experience

Choose a pest control service with experience in treating termite infestations in your area. This ensures they know how to properly treat your termites.

Check for licensing and certification

Make sure the pest control service is licensed and certified by your state or local government.

Ask for references

Search for pest control services that have already worked with people you know. Ask for references from previous customers and follow up with them to ensure they were satisfied with the service.

Get a written estimate

Make sure you get a written estimate that includes the cost of the treatment, the timeline for completion, and any guarantees or warranties. You need to have a strong understanding of the work that will be provided before it just started.
What to Expect During a Termite Control Inspection
During a termite inspection, James River Pest Control will examine your home and property for signs of termite activity and damage.
Here's what you can expect during the termite inspection:
Visual inspection

Our inspector will conduct a visual inspection of your home, both inside and outside. They will look for signs of termite activity, such as mud tubes, damaged wood, and discarded wings. They will also look for areas of moisture, as termites are attracted to damp environments.

Use of specialized tools

Our inspector may use specialized tools such as a moisture meter or a sounding device to detect termite activity behind walls and other surfaces.

Inspection of the yard and outbuildings

Our inspector will also inspect your yard and any outbuildings for signs of termite activity, such as mud tubes on the foundation or infested trees.

Identification of termite species

Our inspector will identify the type of termite infesting your home. There are several species of termites, and each requires a different treatment method.

Assessment of damage

Our inspector will assess the extent of any damage caused by the termite infestation. They will look for structural damage and identify areas that may be at risk of future infestations.
After the inspection, the pest control professional will provide you with a detailed report outlining their findings. If they detect a termite infestation, they will recommend a treatment plan based on the severity of the infestation and the type of termites present. They may also provide advice on steps you can take to prevent future infestations.
Protect Your Home With Termite Control
Termites are a serious threat to the structural integrity of your home. Early detection and prevention are key to avoiding costly damage.
By following the steps outlined in this article, you can reduce the likelihood of a termite infestation and protect your home from these silent destroyers.
If you suspect you have a termite infestation, don't hesitate to contact James River Pest Control to eliminate the problem and protect your investment. We will inspect, clean, and repair the damage to your home efficiently and effectively and work to prevent termites from ever coming back. Give us a call today at (804) 485-1443 for a free termite inspection!