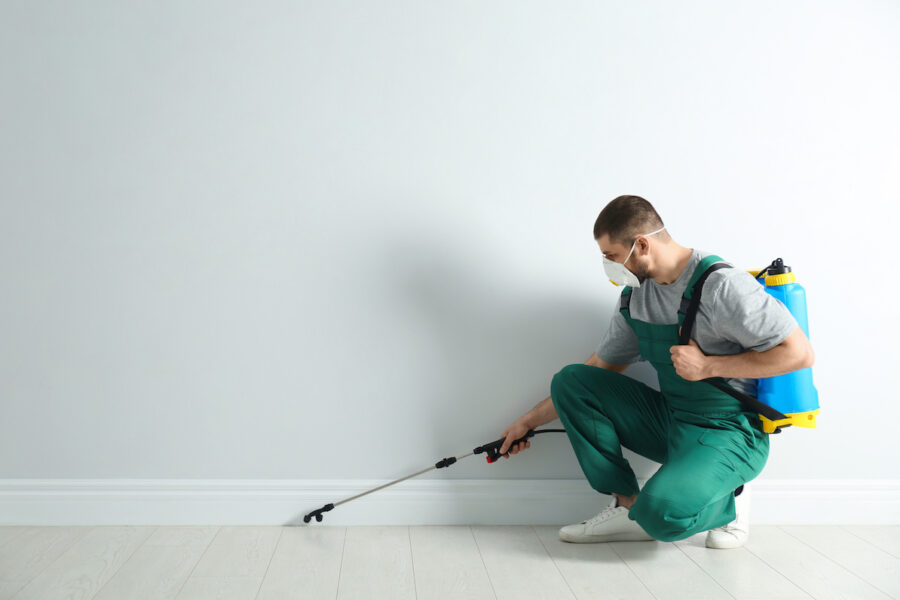 In today's business landscape, effective pest management is crucial for maintaining a safe and healthy environment. Pest infestations can:
Disrupt operations
Damage property
Harm a business's reputation
This is where commercial pest control services come into play.
In this article, we will explore the numerous benefits of working with a professional commercial pest control service, highlighting their:
Expertise
Customized pest management plans
Integrated pest management approach
Impact on health and safety
Long-term cost savings
Compliance with regulations
Ongoing monitoring and maintenance
6 Benefits of a Commercial Pest Control Service
1. Expertise and Knowledge
One of the primary benefits of hiring a commercial pest control service is the expertise and knowledge they bring to the table. Pest control professionals are trained to:
Identify various pests
Understand their behaviors
Implement appropriate control measures
With their experience in the field, they can quickly and accurately assess the extent of an infestation and determine the most effective treatment methods.
Moreover, pest control professionals stay up-to-date with the latest industry trends and regulations, ensuring that businesses receive the most comprehensive and effective pest management solutions.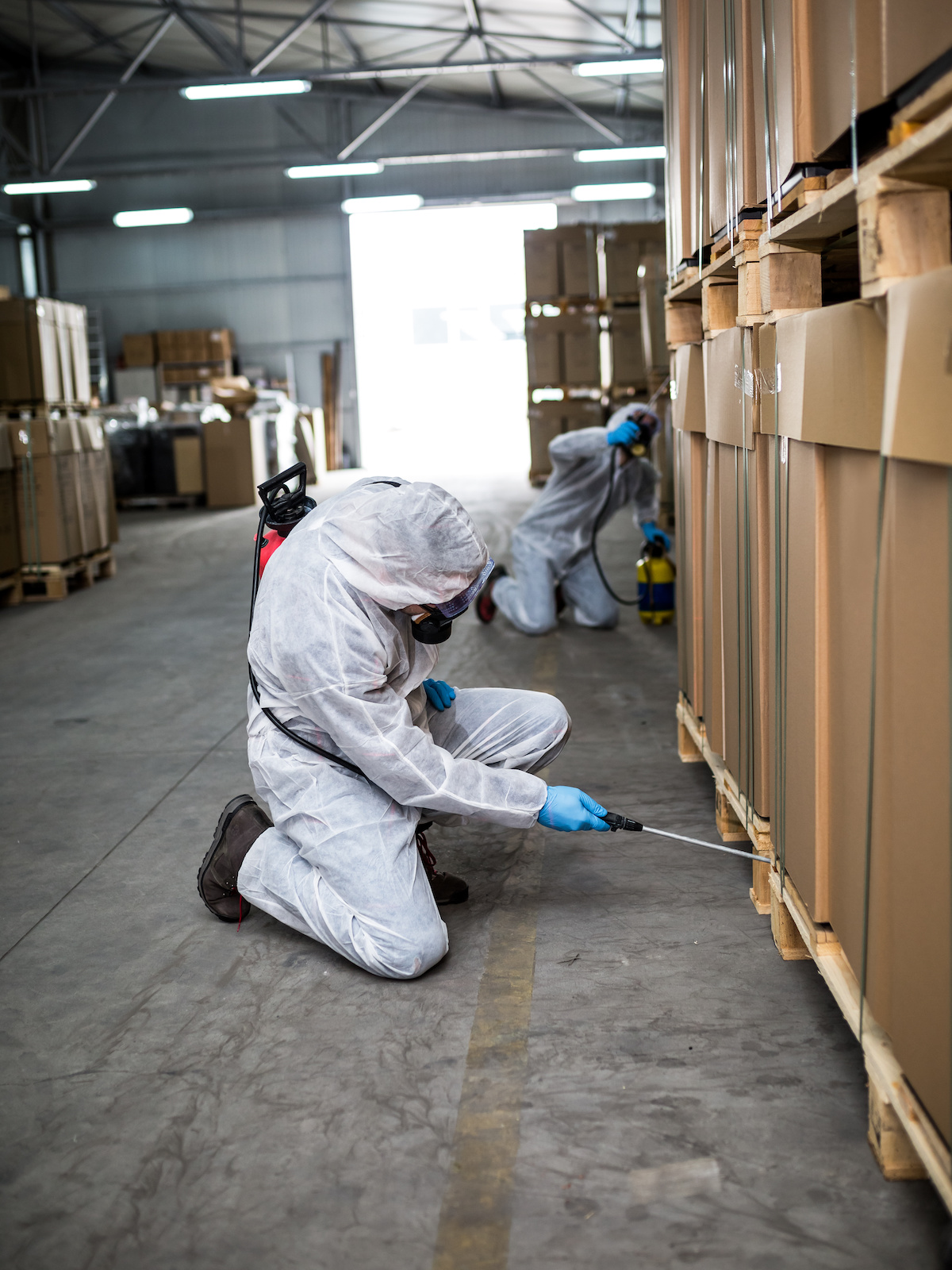 2. Customized Commercial Pest Control Plans
When it comes to commercial pest control, a one-size-fits-all approach simply doesn't work. Every business is unique, with its own set of challenges and requirements.
That's why commercial pest control services develop customized pest management plans tailored to the specific needs of each business. These plans take into account various factors to ensure effective and targeted pest control solutions.
Thorough Inspections
Commercial pest control professionals begin by conducting thorough inspections of the business premises. These inspections involve a detailed assessment of the facility to identify pest hotspots, entry points, and potential vulnerabilities.
By understanding the specific areas that are susceptible to pest activity, professionals can focus their efforts on those areas during treatment and prevention.
Pest Identification
Identifying the specific pests present in the business environment is crucial for developing an effective pest management plan. Commercial pest control experts are trained to identify a wide range of pests, including insects, rodents, birds, and other common pests.
Through their knowledge and experience, they can accurately determine the species causing the infestation and understand their behavior and habits. This information helps them devise strategies that target the pests' unique vulnerabilities and minimize their impact on the business.
Assessing Business Characteristics
Commercial pest control services take into consideration the unique characteristics of each business when designing a pest management plan. Factors such as the type of industry, facility layout, and compliance requirements play a significant role in determining the appropriate approach.
For example, a restaurant may have different pest control needs compared to a warehouse or office building. Pest control professionals understand these nuances and customize their strategies to suit the specific requirements of the business.
Prevention Strategies
Prevention is a key component of effective pest management. Commercial pest control services prioritize preventive measures to reduce the risk of infestations in the first place. By identifying potential entry points and vulnerabilities, professionals can implement measures to:
Seal gaps
Repair cracks
Fortify the premises against pests
They may also recommend changes to business practices or provide guidelines to employees to minimize attractants and create a less hospitable environment for pests.
Treatment Methods
Once specific pest issues and vulnerabilities are identified, commercial pest control professionals determine the most appropriate treatment methods. They utilize a range of techniques tailored to the unique needs of the business, including:
Baits
Traps
Insecticides
Eco-friendly alternatives
The treatments are carefully selected to effectively eliminate pests while minimizing any potential risks to employees, customers, and the environment.
Monitoring and Follow-up
Effective pest management is an ongoing process. Commercial pest control services provide regular monitoring and follow-up visits to ensure that the pest management plan remains effective. They keep track of:
Pest activity
Assess the success of treatments
Make adjustments as necessary
This proactive approach helps prevent future infestations and addresses any emerging pest issues promptly, minimizing the risk of major disruptions to business operations.
By developing customized pest management plans, commercial pest control services provide businesses with tailored solutions that address their specific pest control needs. These plans take into account the:
Unique characteristics of the business
Identified pest issues
Goals of the business owner
By focusing on prevention, implementing targeted treatments, and providing ongoing monitoring and support, commercial pest control services ensure that businesses can operate in a pest-free environment, maintaining the health and safety of employees and customers alike.
3. Integrated Pest Management (IPM) Approach
A notable advantage of commercial pest control services is their adoption of the Integrated Pest Management (IPM) approach. IPM is a comprehensive and eco-friendly pest management strategy that emphasizes prevention, monitoring, and non-chemical control methods.
To deter pests, pest control professionals prioritize proactive measures, such as:
Sealing entry points
Removing food and water sources
Implementing preventive measures
By reducing reliance on pesticides and implementing environmentally friendly solutions, commercial pest control services promote sustainable and long-term pest management.
4. Long-Term Cost Savings
While some businesses may view professional pest control services as an additional expense, the reality is that they offer significant long-term cost savings. Here's how partnering with a commercial pest control service can help businesses save money over time:
Early Detection and Prevention
One of the primary ways commercial pest control services contribute to long-term cost savings is through early detection and prevention of pest infestations. Pest control professionals are trained to identify the early signs of pest activity, even before a full-blown infestation occurs.
By catching pest problems at their early stages, businesses can avoid extensive damage and costly repairs. Timely intervention prevents pests from multiplying and spreading throughout the premises, reducing the overall cost of control measures.
Minimizing Property Damage
Pests can cause significant damage to property, including structural damage, contamination of goods, and destruction of equipment.
Termites, for example, are notorious for causing extensive harm to the structural integrity of buildings. Rats and mice can chew through electrical wiring, leading to potential fire hazards.
By implementing effective pest control measures, commercial pest control services help minimize property damage, ensuring that businesses don't have to bear the expense of repairing or replacing damaged structures and assets.
Avoiding Business Interruptions
Pest infestations can disrupt business operations, leading to costly interruptions.
For example, the presence of pests in a restaurant or food processing facility can result in temporary closures or loss of customers due to health and safety concerns. In retail settings, pests like bed bugs can damage a business's reputation and lead to negative customer experiences.
By proactively managing pests, commercial pest control services help businesses avoid these interruptions and maintain their revenue streams.
Protection of Inventory and Stock
Businesses that deal with inventory or stock are particularly vulnerable to pests. Stored product pests, such as beetles and moths, can infest and contaminate food products, leading to financial losses and potential health risks. Commercial pest control services implement measures to protect inventory and stock, ensuring that businesses don't suffer losses due to pest-related contamination or damage.
5. Compliance with Regulations
Complying with local, state, and industry-specific regulations regarding pest control is crucial for businesses. Failure to meet these regulations can result in legal and financial consequences.
Commercial pest control services are well-versed in the regulatory requirements and can ensure that businesses adhere to them. Professionals understand the necessary certifications and permits, keeping businesses in compliance with the law.
By partnering with a reputable pest control service, businesses can rest assured that they are meeting all necessary pest control regulations and maintaining a responsible and ethical operation.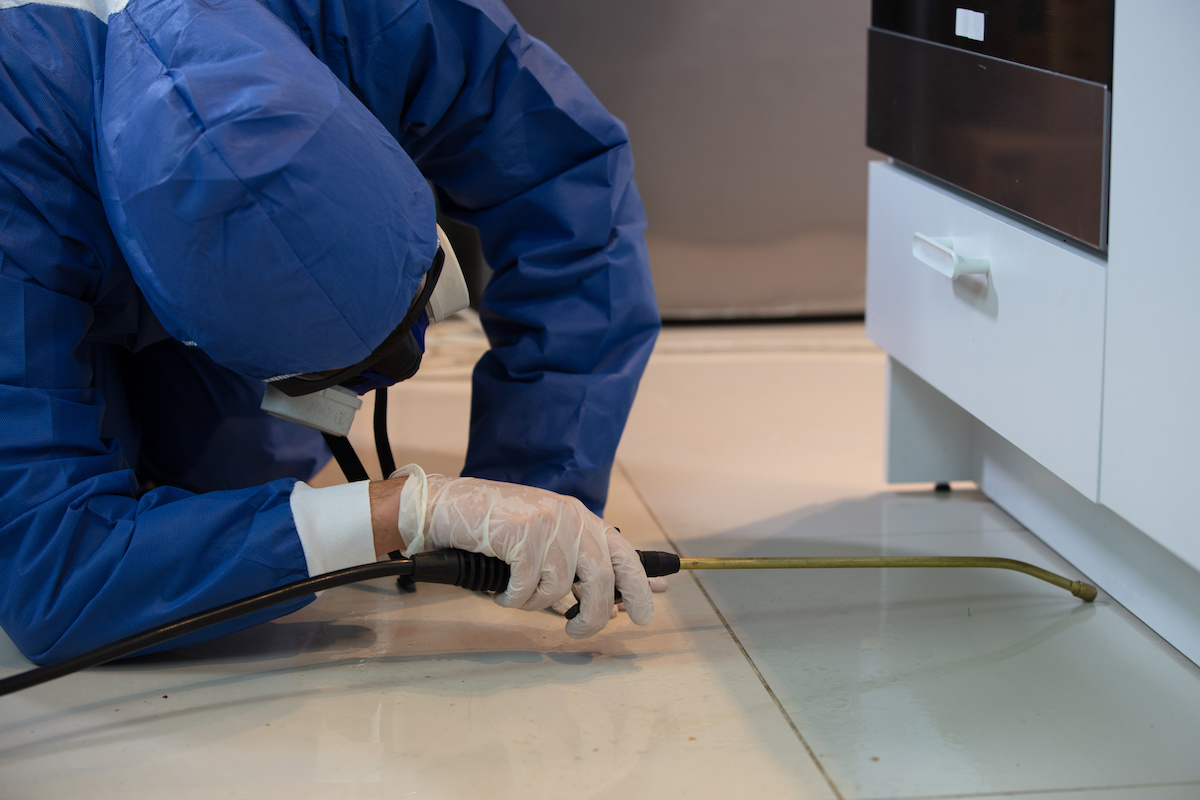 6. Ongoing Monitoring and Maintenance
Pest control is not a one-time solution. It requires ongoing monitoring and maintenance to prevent future infestations. Commercial pest control services provide regular inspections to monitor pest activity and identify any potential issues.
By taking a proactive approach, pest control professionals can detect early signs of pest presence and implement preventive measures to stop infestations before they escalate.
Establishing a long-term partnership with a pest control service ensures consistent protection and allows businesses to focus on their core operations while leaving pest management in the hands of experts.
Searching for a Commercial Pest Control Service?
Working with a commercial pest control service offers a multitude of benefits for businesses. Pest control professionals bring expertise and knowledge to effectively address pest issues. Customized pest management plans tailored to the specific needs of businesses ensure targeted solutions. The adoption of an Integrated Pest Management approach promotes sustainability and reduces reliance on pesticides. Long-term cost savings, compliance with regulations, and ongoing monitoring and maintenance are additional advantages of partnering with a professional pest control service.
To safeguard your business, reputation, and bottom line, it is essential to prioritize effective pest management.
If you are located in Metro Richmond, Virginia, contact James River Pest Solutions to benefit from our expertise, customized solutions, and ongoing support in maintaining a pest-free environment for your business. We provide an unparalleled personal touch and commitment to our local community and strive to provide the best service possible for our customers!