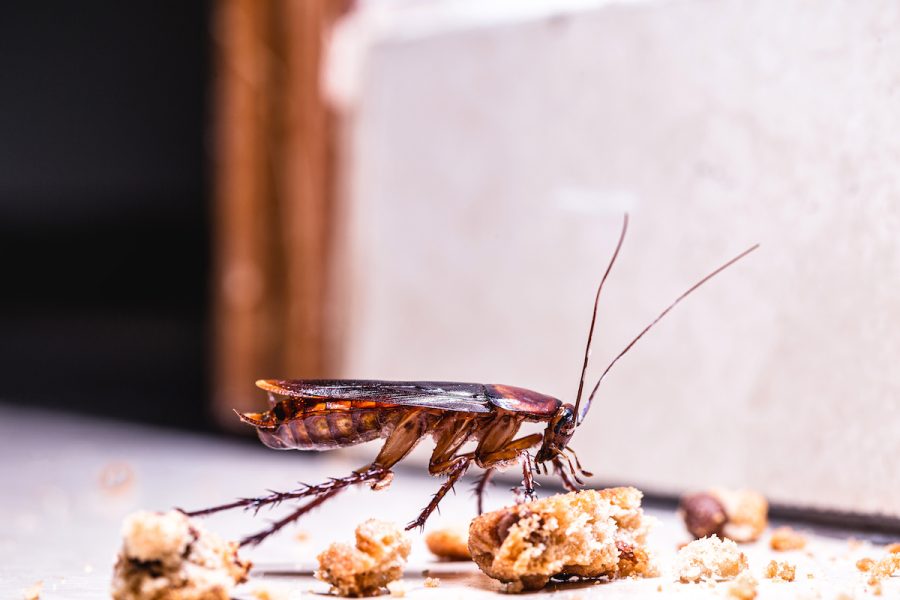 Have you ever wondered where insects go in the winter? Many assume they disappear into thin air. Others believe the cold kills them off. Unfortunately, neither conclusion is correct.
While some insects do not survive the cold, most get through the harsh weather in unique ways. Their habits may change, but- don't be fooled– they are still there!
In this blog, James River Pest Solutions discusses where four common insects go in the winter. To discover how these pests survive and where they hide away during the chilly weather, continue reading.
1 | Cockroaches
At the sight of a cockroach, many people will scream in fright! Or, at the very least, they'll have shivers down their spine. During the cool winter months, cockroach infestations are more prevalent than at any other time of year.
Roaches are typically active all year long. When the temperature falls below 15 degrees Fahrenheit, most species will die. However, such low temperatures are rare in Virginia. So, you can expect cockroaches to be just as active as any other time of year.
The most significant difference in their behavior is that they will invade homes and businesses more frequently. To survive the winter, cockroaches will look for the warmest location with plenty of food, water, and shelter. And if you spot one roach, there are likely more. These resilient insects reproduce at incredible rates, meaning an infestation can happen in no time at all.
Unfortunately, roaches aren't merely pesky and unsightly. They are also a threat to the health of you and your family. Cockroaches in a business or home can cause allergic reactions and agitate asthma symptoms. Even worse, these pests are known for spreading bacteria and contaminating food and surfaces.
Where Do Cockroaches Go in the Winter?
Outdoors, you will likely find cockroaches near garbage, sewers, and other decaying matter. When they sneak into your home to escape the winter chill, you may spot these nasty insects in many areas. Roaches prefer to live in open spaces but will flee at the sight of a human or predator.
Here's where you may notice cockroaches indoors:
Basement or attic

Crawls space

Bathtub

Near plumbing fixtures

In piles of debris or trash

Under roof shingles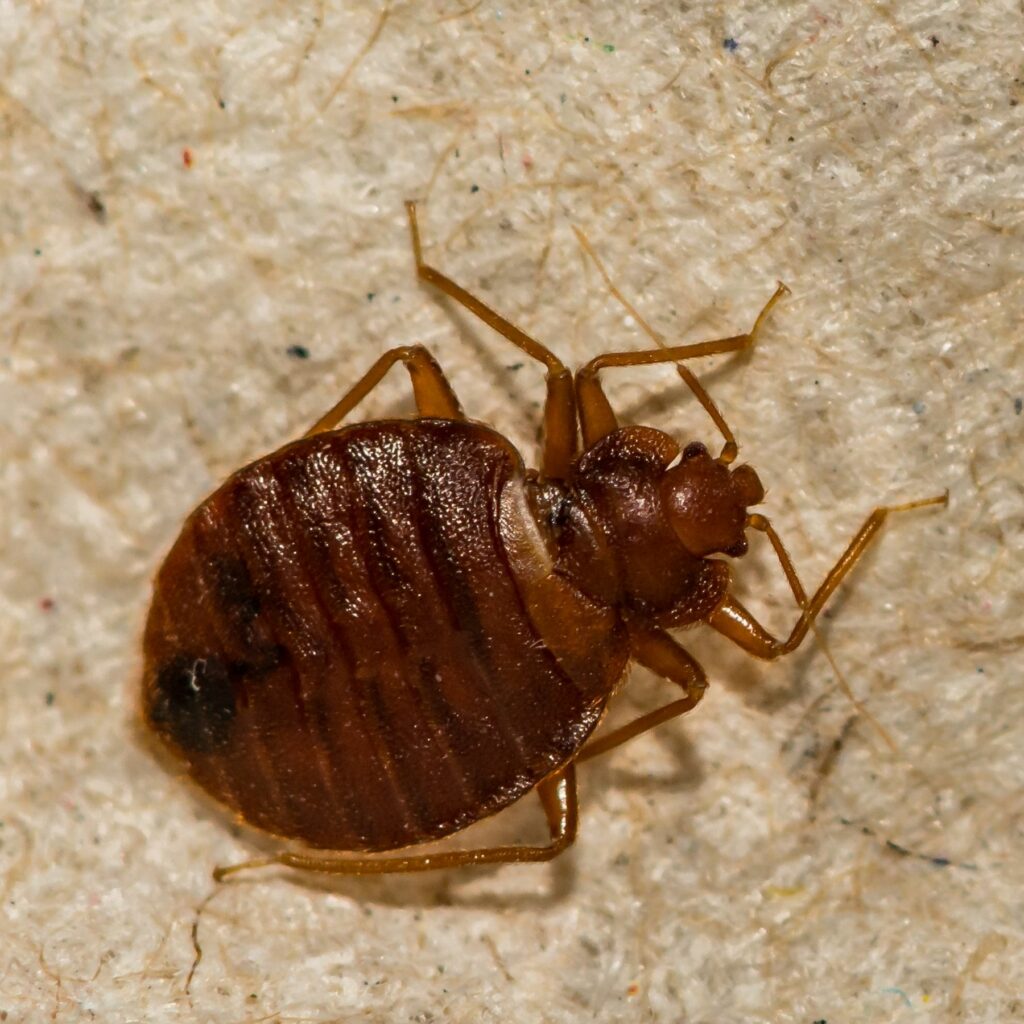 2 | Bed Bugs
Like roaches, bed bugs thrive indoors. At any time of the year, it is possible to have an infestation of bed bugs. These unique insects rarely live outdoors. Instead, they travel from one indoor location to another by "hitch-hiking" on people, pets, or belongings.
In the winter, we often see an increase in bed bug infestations. Many travel to visit out-of-state families, take holiday vacations, or return home from college for the winter break. Bed bugs spread rapidly during the holiday season due to all the travel.
Often, people are unaware of the bed bugs they have picked up from a hotel, resort, or a family member's home. Therefore, they unknowingly spread them to other locations and ultimately to their own home.
Where Do Bed Bugs Go in the Winter?
During winter, inspecting yourself and your belongings for bed bugs catching a ride is more important than ever. Start by examining the hotel or temporary living space you are visiting. Then, before returning home or moving on to your next destination, check your body, clothing, luggage, and all other possessions for bed bugs.
Use the following signs to identify a bed bug infestation:
Rust-colored spots on the sheets, mattresses, headboards, couches, and armchairs

Small and itchy red welts on your skin, especially around your arms and legs

Bed bug eggs and shed skins

A musty odor
3 | Stink Bugs
Stink bugs are another common Virginia winter pest. Stink bugs survive off nutrition sources like fruits, nuts, and seeds. However, food is limited in the chilly winter. Stink bugs combat the lack of nutrition by entering a bodily state called diapause. During this time, the stink bug's metabolism and activity levels slow significantly. Essentially, they sleep through the harsh winter weather.
Where Do Stink Bugs Go in the Winter?
Before entering this vulnerable diapause state, stink bugs will search for a warm, sheltered location to hide away. Unfortunately, this is often our homes and businesses. You may spot stink bugs indoors in the following places when the temperature begins to fall:
Inside the walls

In the attic or crawlspace

Near the windows

Along door frames
4 | Spiders
The number of spiders in your home may increase during the winter months. They are resilient arachnids and aren't too bothered by the cold. However, some species will enter diapause when the temperature drops below a certain point. Before transitioning into this slowed state, they will often seek out our homes and businesses for a warm and sheltered winter home.
Other spider species remain pretty active through the cool weather. Still, it's not uncommon for them to sneak their way indoors. Active winter spiders don't invade your home in search of shelter. Instead, they are following their prey, like small insects.
Some female spiders lay their eggs at the start of winter. While adult spiders will survive freezing temperatures, their eggs will not. So, you may notice an increase in spiders as the females search for a cozy and protected area to hide their eggs from the chilly weather.
The good news is that most spiders are harmless to humans. Some species will bite when bothered or threatened, but they are not venomous. The brown recluse is one of the only spiders that should cause you alarm. This species is highly venomous, and a single bite can cause excruciating pain and ill symptoms like nausea and fever. Brown recluse spiders are rare, but if you spot one indoors, it is vital to contact your local pest control experts.
Where Do Spiders Go in the Winter?
If you suspect you have spiders in your home, you probably want to know exactly where they are. Winter spiders may hide in the following indoor locations:
Inside clutter and piles of debris

In storage spaces like closets, spare rooms, or pantries

In the garage or outdoor shed

Around lighting fixtures

Behind appliances and furniture

Along window and door frames

In the corner of the walls and ceiling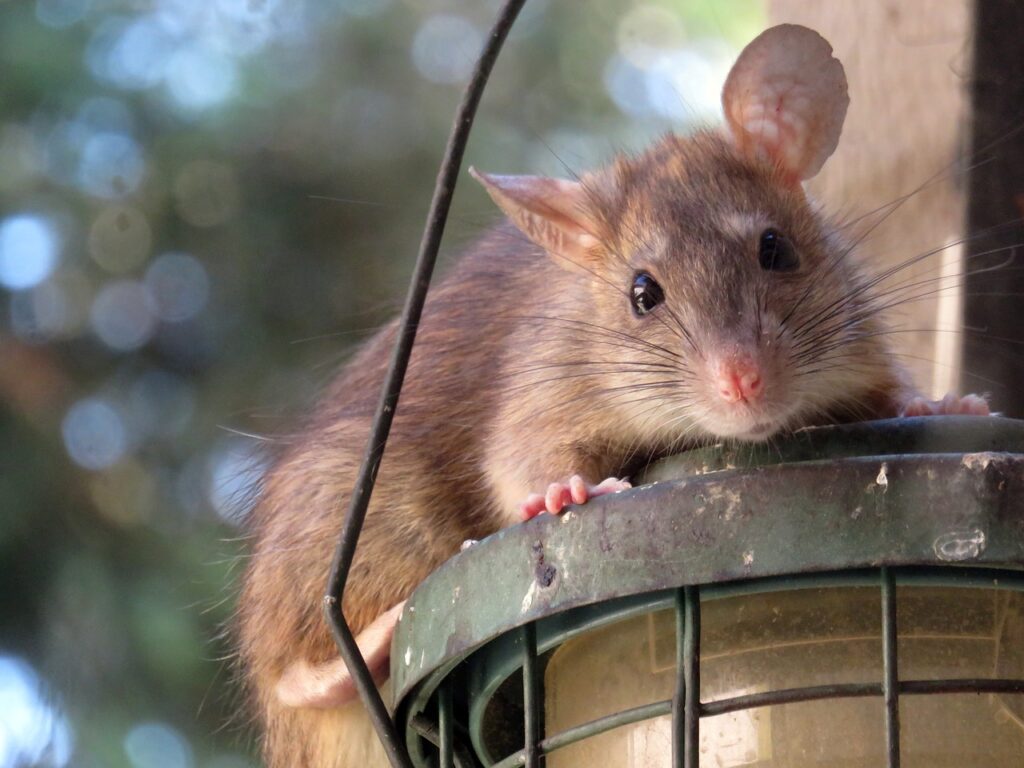 What About Rodents?
So, we've covered where some of the most common insects go in the winter—what about rodents? Rodents, like rats and mice, are another prevalent winter pest in Virginia. Desiring warmth, shelter, food, and water, rodents will often wander indoors. A rodent infestation can happen in the blink of an eye because of how quickly they reproduce. But that's only the beginning of the concerns regarding rats or mice in your home.
These nasty rodents are notorious for spreading disease and bacteria. Furthermore, they often carry parasites, like ticks and fleas. Rats and mice also gnaw at surfaces and cause significant damage. They even chew at electrical wires and cause sudden house fires.
Where Do Rodents Go in the Winter?
It can be challenging to discover exactly where rodents are hiding in your home or business. They choose hidden areas to keep out of sight and will flee when a human, pet, or predator comes their way.
When inspecting your home for rats and mice, check the following areas:
Near packaged foods, like in the pantry

In drawers and cabinets

Under the sink or near other plumbing fixtures

In the walls

Inside the attic, basement, or crawl space
Have a Happy Holiday Season with a Pest-Free Home
You'll have many visitors and guests in your home this holiday season. However, the last thing you want is to host disease-carrying and destructive pests. Several insects and critters sneak into your home to escape the winter chill and all it entails.
To get the creepy crawlies out and keep them out for good, call James River Pest Solutions. Our team is highly experienced and thoroughly trained in the top methods of modern pest control. Start by scheduling a routine inspection to ensure your home is ready for the busy holiday season.