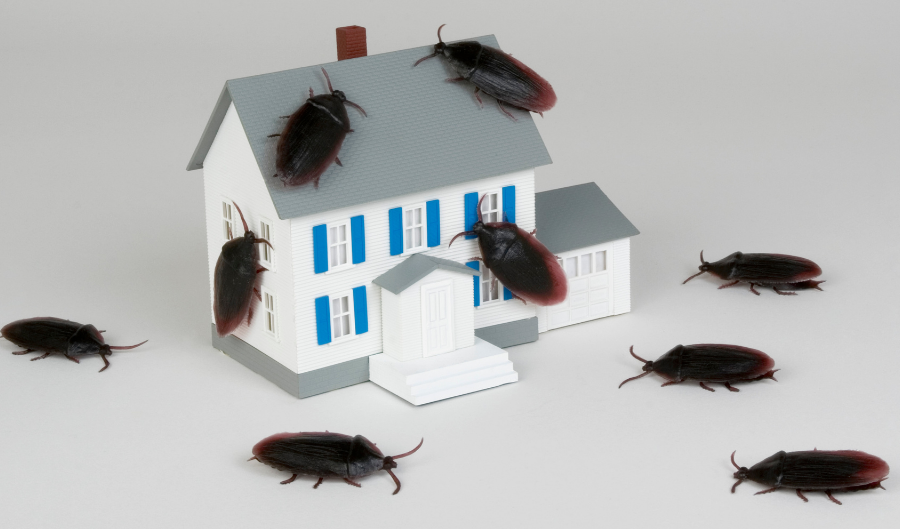 Are you ready for Virginia's cockroach season? Learn to identify, prevent, and eliminate an infestation of these nasty pests with James River Pest Solutions.
For some pests, their most active season is only a couple of months. This is not the case with resilient and pesky cockroaches. For nearly all of the United States, cockroach season falls between March and December, including in Virginia. That's every month except for two!
It's not so shocking when you know more about these incredible little insects. They may be creepy and a major nuisance, but they're some of the most prevalent and resistant pests. Luckily, the winter months slow the roach's activity, but not by much. After a break at the beginning of the new year, Virginia residents should prepare for the start of cockroach season in March, and James River Pest Solutions is here to help!
Continue reading to be ready for the long cockroach season ahead.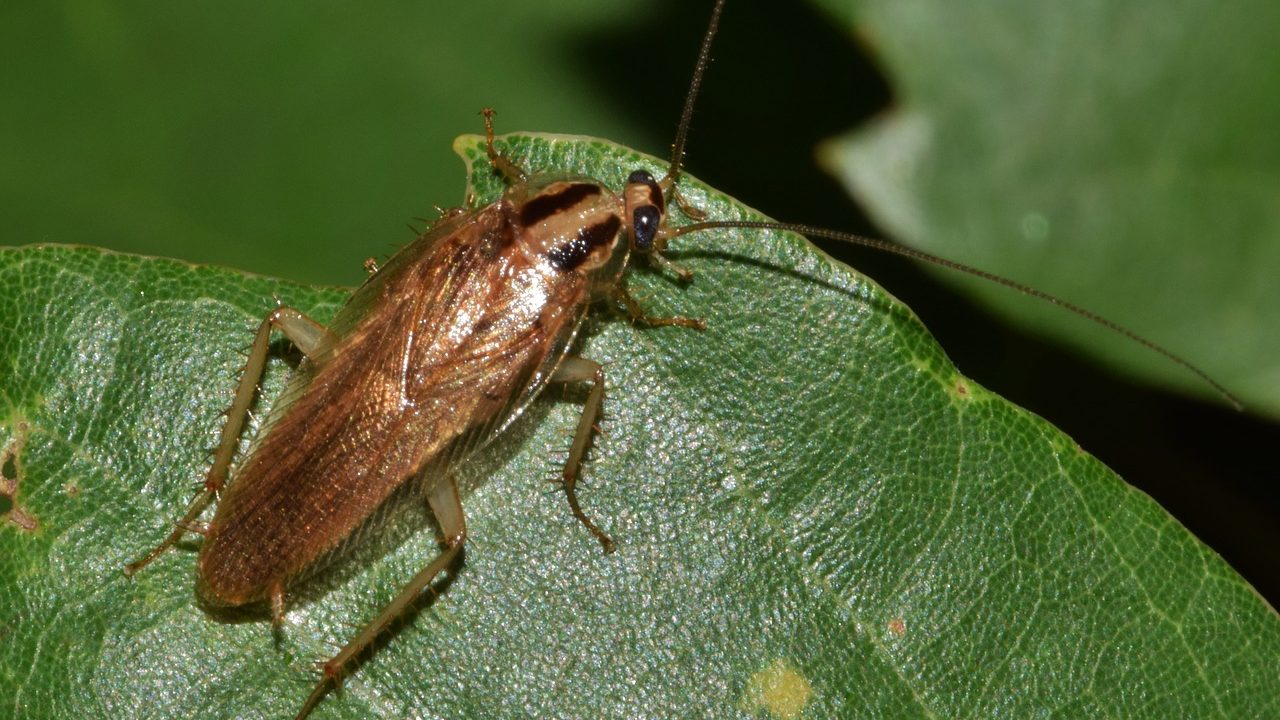 6 Types of Cockroaches in Virginia
So, you now know when Virginia's cockroach season is. You're off to a great start! The next step is getting familiar with the roaches in your area and learning how to identify them.
Like with all wildlife, the particular species of the individual plays a role in how they can be controlled, prevented, and eliminated. So, when expecting a spike in roaches this month, you'll want to know which ones you may encounter. The majority are categorized as wood cockroaches, with only one species of the German cockroach.
The Wood Cockroach species in Virginia include:
American Cockroaches
The American cockroach is a large home-invading pest, about 2 inches long. They are red-brown and have a pale yellow strip that outlines their thorax. They prefer remaining outdoors but wander inside if necessary for food or shelter.
Oriental Cockroach
Oriental roaches are a mid-sized species measuring around an inch, with dark brown or black shiny bodies. These roaches often live outdoors but sometimes get into homes surrounded by many bushes and vegetation. Oriental cockroaches are a little slower than other species. They cannot crawl up smooth surfaces, leaving them commonly trapped in spaces like the bathtub or sink. Unfortunately, they are notorious for contaminating household foods after spending the day crawling around trash and rotting matter.
Brown-Banded Cockroach
The brown-banded cockroach has a narrow body of about half an inch and light yellow-brown bands along its abdomen, thorax, and wings, making it stand out among other species. Males are typically lighter in color than dark brown females. They are known for contaminating food and triggering allergies in humans.
Pennsylvania Wood Cockroach
This roach species is about an inch long with a brown body. Some individuals have a white border around their wings. Wood cockroaches prefer moist wooded habitats but are occasionally spotted indoors, where they won't survive for long.
Smoky Brown Cockroach
These larger roaches are one and a half inches long and have dark brown and reddish bodies. The smoky brown cockroach's most defining feature is its long wings that reach past its body. Unlike many roaches, this species sometimes fly to flee a threat or disturbance.
And finally, we have the German Cockroach. It is recognizable by its small half-inch brown body with two dark stripes on its midsection. These roaches are typically the most common of all species we find in homes. They have lived among humans for many years and have adapted to an indoor life where they feed on human food, trash, and more. Like many roaches, the German cockroach can contaminate food and trigger allergies.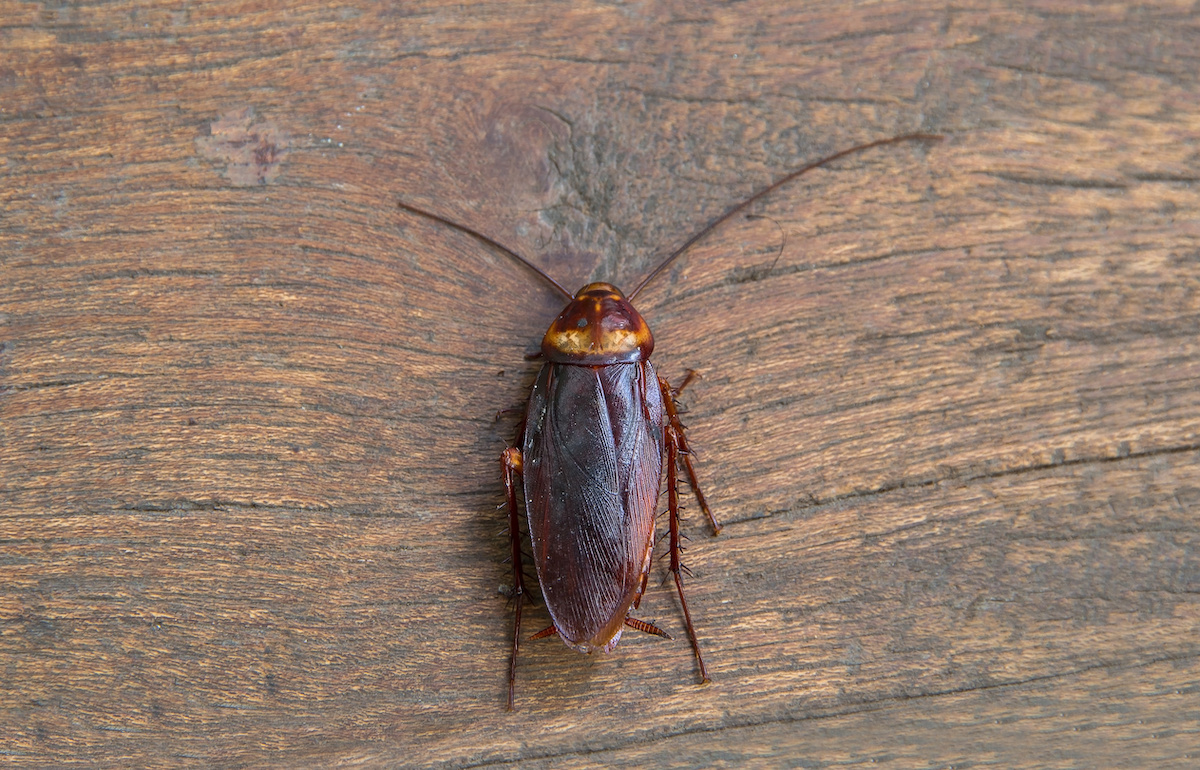 Everything You Need to Know About Virginia's Cockroach Season
We aren't informing you of Virginia's cockroach season only for the fun of it. The team at James River Pest Solutions wants you to be prepared and aware of all the dangers of roaches in the home and how to handle an infestation confidently.
1 | Identifying a Roach Infestation this Cockroach Season
One of the essential things you need to know about Virginia's cockroach season is how to identify an infestation in your home or yard.
What Are the Signs of a Cockroach Infestation?
Start by getting familiar with the signs of a roach infestation and watch for any clues as roach season begins.
Seeing roaches
Shed roach skins
Small black streaks or roach droppings
A foul, oily odor
Where Do Cockroaches Hide Indoors?
These little creepy crawlers love a warm and moist hiding spot, which makes sense because their natural outdoor habitat is typically hot and humid. The most common rooms homeowners spot cockroaches scurrying around are the kitchens and bathrooms of the home. Once they make their way indoors, cockroaches will rapidly reproduce, making fighting infestations a challenge without help from professionals.
2 | Preventing Roaches in Your Virginia Home
Luckily, there are many things you can do to prevent roaches from being attracted to your home. Of course, there is always a chance cockroaches will wander indoors, even if you implement all the prevention tips. However, you're always better off doing everything possible to avoid a massive infestation.
What are Cockroaches Attracted to?
It's a common misconception that roaches are attracted to the most filthy and grimy houses or establishments. While trash and clutter may lure cockroaches, these pests invade the tidiest and cleanest homes.
Get familiar with what these critters are attracted to, so you can eliminate the things that welcome them into your home or yard:
Clutter
Piles of debris, indoors and outdoors
Moisture
Puddles
Clogged gutters
Open food sources indoors and outside
Fruit trees
Home gardens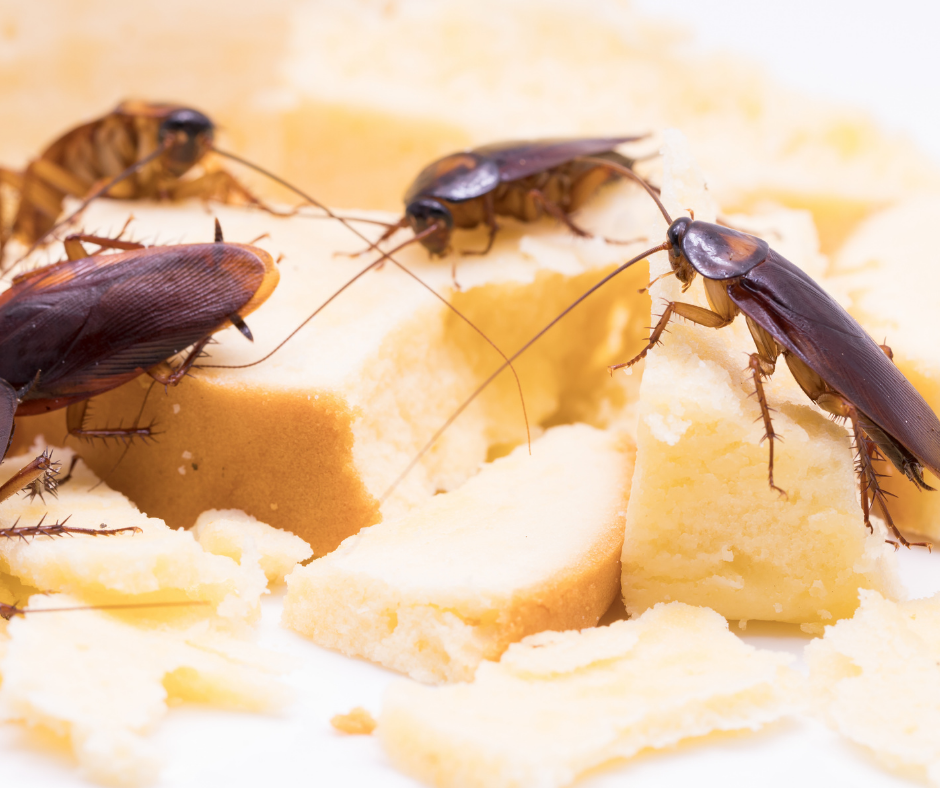 What Can You Do to Keep the Roaches Away?
A proactive approach is best when dealing with Virginia's cockroach season. Whether you want to avoid an infestation or you have finally eliminated one and need to keep them from coming back, the following tips will help you get through these active months:
Reduce sources of moisture and humidity, including plumbing leaks.
Keep food stored away and clean up spills immediately.
Ensure the structure of your home is free of cracks and gaps that may act as entryways for roaches and other pests.
Regularly vacuum, sweep, and mop the floors.
Never leave dirty dishes in the sink for too long.
Take out the trash every day.
Schedule routine inspections with your local pest control company.
3 | Eliminate Cockroaches in Your Home
As mentioned, a roach infestation can occur quickly and suddenly get out of hand. These pests are notorious for reproducing at astounding rates, making extermination challenging for the average homeowner. When you discover a roach infestation, the best thing you can do is call the professionals. In the meantime, here are some ways you can take action.
Use Natural Methods to Get the Roaches Out
There are several cost-efficient and safer ways to help run the roaches out of your home, like:
Boric acid
Baking soda
Borax
Diatomaceous earth
Glue traps
Combat the Roaches with Chemicals
Unfortunately, the above methods are not as effective as harsh chemicals and the more aggressive approach to getting rid of nasty cockroaches. While these options are more likely to eliminate the infestation, they can be a risk for pets and young children in the home.
Poison bait stations
Insecticide gel
Roach spray
Avoid Cockroach Season with James River Pest Solutions
As we dive into Virginia's cockroach season, the James River Pest Solutions team is ready to free homes of these dangerous and pesky roaches! As always, we strongly recommend you schedule routine pest inspections about every couple of months to best prevent chaotic infestations and health risks to your and your family. This is the best way to stay ahead of Virginia pests.