With an increase in people staying at home, working from home, and eating at home more often, the pest community is quite pleased. You see, when homeowners are eating meals and creating trash at home, they provide insects and rodents with plenty of options for their daily meals. That is why we have decided to put out this guide to pest solutions for the new year.
We know you want a pest-free home, and our qualified team of exterminators is here to provide you with home pest solutions and more. You can trust James River Pest Solutions for all your pest control needs.
DIY Home Pest Solutions for 2022
It is near too impossible to never see a bug in your house. Pest control companies offer the best coverage. But you can also do several things to help your exterminator and make the home a bit less inviting to creepy critters. Here are the suggestions that are proven to work the best for keeping pests at bay.
Clear the Clutter
Reducing the clutter in your home limits the places bugs and rodents can hide. Roaches, bed bugs, mice, and more will take advantage of the corners and hiding places that clutter offers. So, remove the clutter from your closets, rooms, cabinets, garage, and attic space.
Keep a Clean Kitchen
Cleaning your kitchen after each meal will help prevent those late-night snackers from coming in to eat. They need that food and water, so don't wait to do the dishes and wipe the counters. Make cleaning the kitchen part of your daily routine.
Invest in a Good Vacuum
A good vacuum and handheld are essential for a pest-free home. Vacuuming, sweeping, and spot treating the floors will keep the house clean and the pests away. Without crumbs to eat, they will search elsewhere!
Treat the Pets
Talk to your vet about getting all pets on a flea and tick treatment. The best way to keep fleas and ticks out of your home is to keep them off your pets. And your furry family member will thank you too!
Contain the Trash
There are a few ways you can keep pests out of your garbage. First, be sure all trash containers have good lids that shut tight. Also, be sure to take out the trash from the kitchen nightly if you are experiencing insect issues.
Store Firewood Outside
Yes, when you bring in the firewood, you are most likely bringing in an insect or two. Keep the firewood outside on the porch so that it goes right into the fire when brought in. Leave the bugs outside where they belong.
Maintain the House
When the weather sealing on the door is cracking, bugs can get in. If there are vents that are not covered with mesh, mice can enter the house. Sealing all doors, windows, vents, chimneys, and any holes in the home's exterior gives pests one less way to gain entry. Pest proof the home!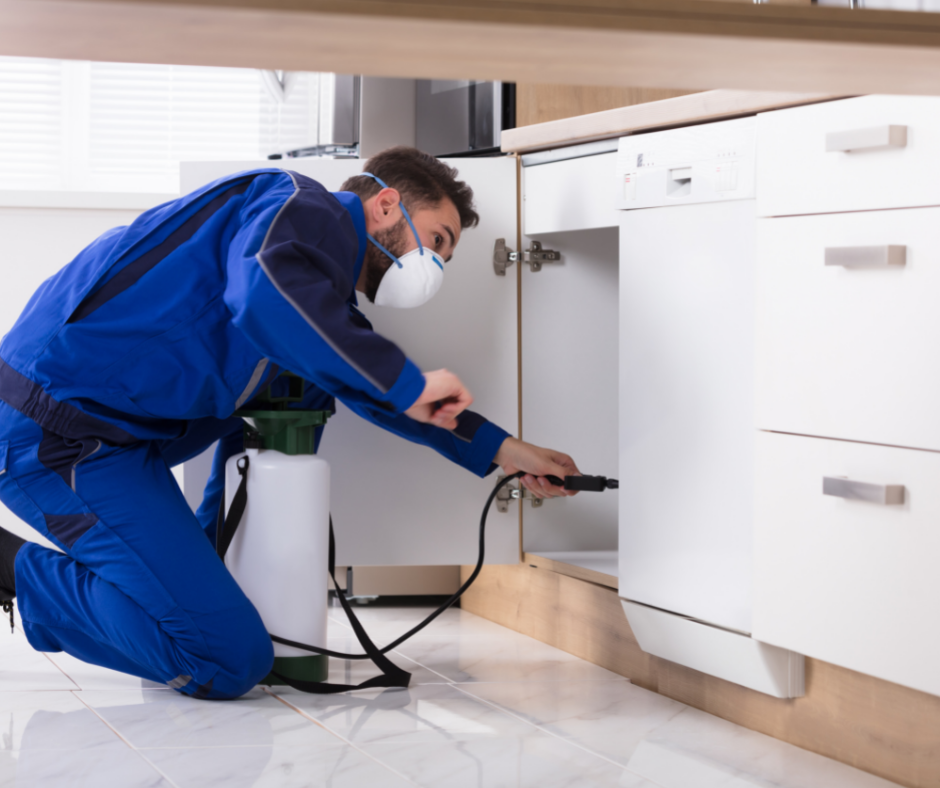 Take Care of the Trees and Bushes
Keep the bushes and tree limbs from touching the house. And be sure to keep much turned and away from the house's foundation. Roaches love mulch beds that are never turned. And squirrels will run into the attic on a tree limb. Don't allow them access! Take care of landscaping to keep the home pest-free.
Use Yellow Lights Outside
If you see bugs fly in every time you open the door, you may need to kill the light by the door. Replace the white light bulbs with a less attractive color like a yellow light by the door.
Launder Before Storing
Cleaning your clothes before storing them will keep the moths and more away. They love to dine on dead skin cells, hair, and more that is left on clothes. Don't give them that option. Clean all clothes and linens before you store them away for the season.
Seasonal Cleaning
Once or twice a year, deep clean the entire house. Spring cleaning does not have to be in the spring. You can deep clean the house any time you have the time. That will ensure that unnoticed spills and dust are taken up before they have a chance to sit for too long.
Seasonal Pest Solutions
Pest issues vary by the seasons of the year. Mice and spiders may be more active in the winter months. And ants, mosquitos, ticks, and fleas are most prevalent in the warmer months. Knowing the pest seasons is part of your pest solution professional's job. They know which pets are most active in each season and will treat the area for those insects accordingly.
However, it never hurts for homeowners to know what to watch for. Here are a few articles to help you out in Virginia.
Preventative Pest Solutions
Through the many services offered by your pest control company, you can have a virtually pest-free house to live in. Your exterminator will take care of any pest control issues you are experiencing and put solutions in place to keep them out for good.
First, your pest professional will inspect the home inside and out, including the attic, crawlspace, basement, shed, garage, and more.
Then they will seal, caulk, and secure any cracks or gaps large enough for pests to enter. James River Pest Solutions uses the safest methods available to protect your home.
Inside the house, the technician will treat as necessary, placing products out of the way of children and pets. James River pays close attention to the kitchen, bathrooms, utility and maintenance rooms, exterior doors, fireplaces, garage, crawlspace, and attic, as these are places where pests tend to enter.
Then, the house's perimeter, including the foundation, exterior doors, windows, accessible eaves, pipe and cable penetrations, and other potential entry points, should receive treatment. At James River, we'll also remove and sweep down all accessible wasp nests and spider webs.
When the service is complete, we will provide a detailed report of our findings and treatments. Then we offer recommendations that will, in conjunction with your service, help keep pests out.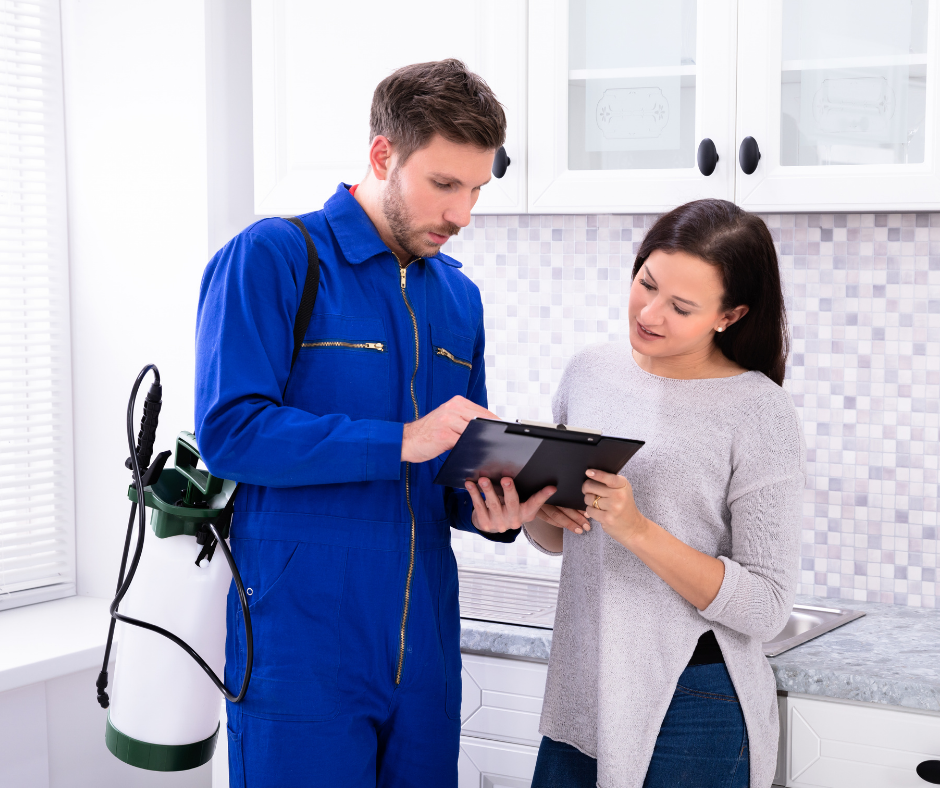 Find a Pest Solutions Company You Can Trust
If you are searching for a new pest company, a company should meet or exceed the criteria. Ensure you are in good hands with a knowledgeable pest control team in Virginia, or anywhere you live.
To find the reliable pest solutions you need, do your research. And remember, the price is not all that matters when choosing protection for your home. Be sure the company your interview addresses all of your pest control concerns. And ask them the following questions:
Are they certified and licensed?
Do they have liability insurance?
What is their rating on BBB and with the State Department of Agriculture?
Do they have good reviews and recommendations?
Are their rates reasonable?
Do they offer a written guarantee?
Will they offer a quote for service?
The friendly professionals at James River Pest Solutions want you to make them your forever pest control service. As the preferred company for Henrico County, you can trust in our service and our technicians.
James River services will cover your home for various pests, including ants, roaches, spiders, centipedes, millipedes, crickets, wasps, flies, pantry pests, mice, and even rats.
Your home is your castle, your investment, and the shelter you cover your family in. It should not be shared with rodents and insects. You deserve to live in a pest-free home, and James River Pest Solutions knows how to keep your home and family safe from pest infestations.
Contact us today for a complete evaluation and get started on your way to being pest-free.