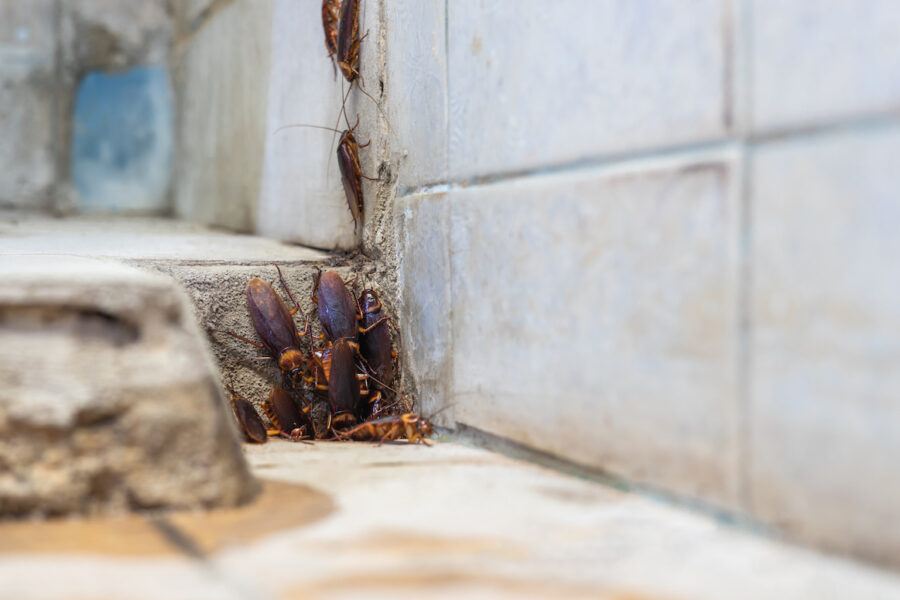 Cockroaches are notorious pests that can wreak havoc on homes, businesses, and even our health. Recognizing the signs of a cockroach infestation is crucial for prompt action, as these pests multiply rapidly and can pose significant risks.
In this article, we will explore the:
Signs of cockroach infestations
Risks they present
Various removal solutions available.
If you're dealing with a cockroach problem, James River Pest Solutions is here to provide effective and reliable assistance.
Signs of Cockroach Infestation
Cockroaches are stealthy pests that are adept at hiding during the day and emerging at night to search for food and water. Detecting the signs of a cockroach infestation early on is crucial for effective eradication.
Here, we will further explore the signs that indicate the presence of cockroaches on your property:
Physical Evidence of Cockroach Presence
Fecal droppings
Cockroach droppings are a telltale sign of an infestation. They resemble small, dark pellets or coffee grounds and are often found in areas where cockroaches frequent, such as:
Kitchen cabinets
Countertops
Corners
The quantity and size of the droppings can vary depending on the species and the infestation's severity.
Egg casings
Cockroaches reproduce rapidly, and their egg casings, also known as oothecae, are visible indicators of their breeding activity. These small, oval-shaped capsules contain multiple eggs and are often found in hidden areas, such as:
Behind appliances
In cracks and crevices
In warm, humid areas like bathrooms
Removing these egg casings is crucial to prevent the hatching of new generations of cockroaches.
Shed skins
As cockroaches grow, they shed their exoskeletons several times. These discarded skins, known as exuviae, can be found near their hiding spots. They resemble lighter, translucent replicas of the cockroach's body and are often discovered in areas where cockroaches molt, such as:
Basements
Crawlspaces
Dark corners
Unusual Odors
Cockroaches emit a distinct, musty odor that intensifies as the infestation grows. This odor is caused by pheromones released by cockroaches to communicate with their counterparts.
If you notice a pungent, unpleasant smell that lingers in certain areas of your property, especially in confined spaces or close to cockroach hiding spots, it could indicate a significant infestation.
The stronger the odor, the more likely it is that the infestation has reached an advanced stage.
Nocturnal Activities and Sightings
Cockroaches are primarily nocturnal creatures, preferring to remain hidden during daylight hours. If you spot cockroaches scurrying away when you turn on the lights at night, it is a clear indication of an infestation.
They tend to seek dark, secluded areas, making them difficult to find during the day. Pay attention to their activity patterns and sightings, especially in kitchens, bathrooms, basements, and other areas where food, moisture, and warmth are readily available. Cockroaches are skilled at hiding in cracks, crevices, and tight spaces, so it's important to inspect these areas thoroughly.
Additionally, keep an eye out for cockroach droppings or other signs near potential entry points, such as:
Gaps around pipes
Vents
Electrical outlets
Identifying the entry points can help prevent further infestations and guide pest control professionals in their treatment plans.
By being vigilant and familiarizing yourself with these signs, you can take prompt action and minimize the potential damage and risks associated with a cockroach infestation.
Remember, if you suspect an infestation or require professional assistance, don't hesitate to contact James River Pest Solutions. We have the expertise and tools to effectively eliminate cockroaches from your property, ensuring a safe and healthy environment for you and your loved ones.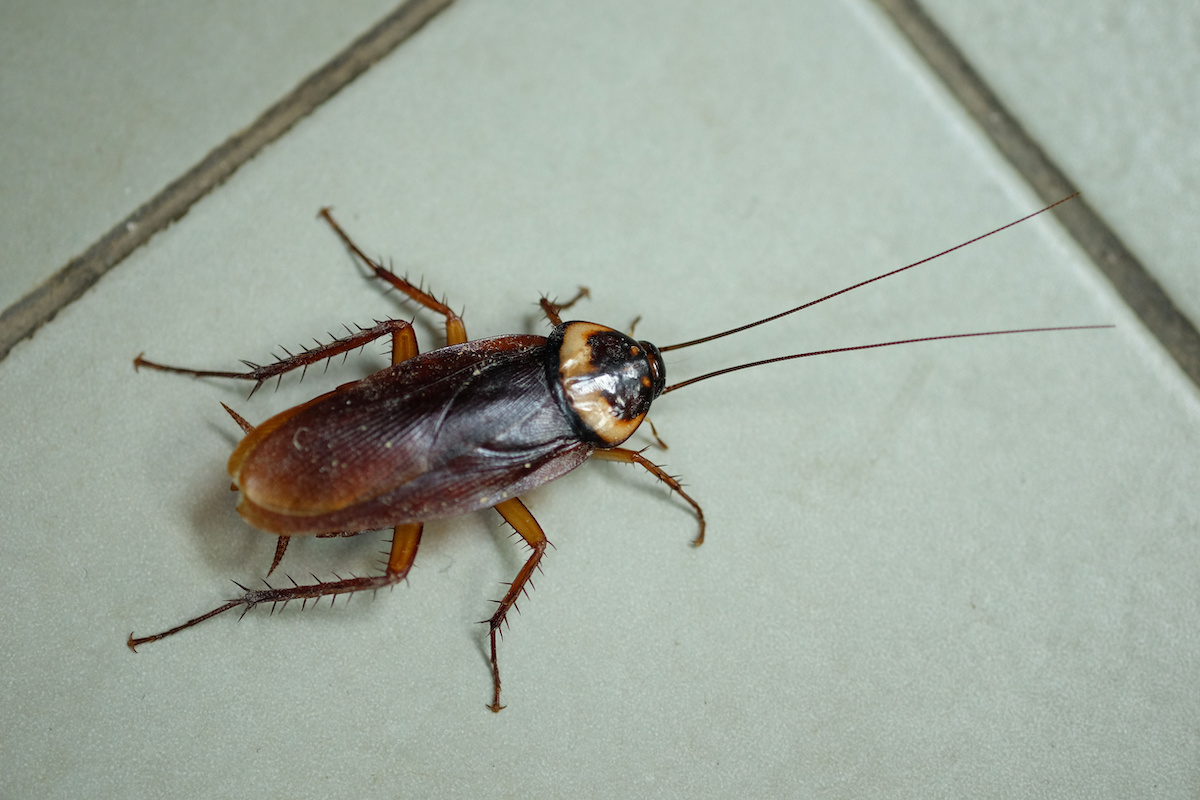 Risks and Dangers of Cockroach Infestations
Cockroach infestations can pose significant risks to both our health and properties. Understanding these dangers is crucial for taking swift action.
Here are the primary risks associated with cockroach infestations:
Health Risks Posed by Cockroaches
Cockroaches are known to trigger allergies and asthma attacks in susceptible individuals. They produce allergens that can become airborne, leading to respiratory issues.
Additionally, cockroaches are potential carriers of pathogens such as bacteria, viruses, and parasites, which can cause diseases like salmonellosis, dysentery, and typhoid fever.
Damage to Property and Reputation
Cockroaches can cause extensive damage to various materials. They feed on organic matter, including paper, cardboard, fabrics, and even electrical wiring. The destruction of important documents, books, and clothing can result in significant financial losses.
Moreover, a cockroach infestation can tarnish the reputation of businesses, especially in the food industry, where cleanliness and hygiene are paramount.
Economic Implications for Businesses
For businesses, especially restaurants, hotels, and other establishments in the hospitality industry, a cockroach infestation can be catastrophic. Health inspections may result in fines or temporary closures, leading to revenue loss and damage to the business's reputation.
Cockroach Removal Solutions
When facing a cockroach infestation, it is essential to consider the available removal solutions. While there are do-it-yourself methods that can help mitigate minor infestations, seeking professional pest control services offers numerous advantages in terms of effectiveness and long-term prevention.
Let's dive deeper into the various cockroach removal solutions:
Do-it-Yourself Methods
While professional assistance is often recommended for severe or persistent infestations, there are some measures you can take to address minor cockroach problems:
Cleaning and sanitation practices: Cockroaches are attracted to food particles and unclean environments. Maintaining a clean and tidy living space is crucial for minimizing their attraction. Regularly vacuum, sweep, and mop the floors, paying attention to hard-to-reach areas, corners, and cracks. Clean up spills promptly, and ensure that countertops, sinks, and other food preparation areas are thoroughly sanitized.
Eliminating food and water sources: Cockroaches need access to food and water to survive and breed. Store food in airtight containers, ensuring they are properly sealed to prevent easy access for cockroaches. Avoid leaving uncovered food or dirty dishes overnight. Fix any leaky pipes, faucets, or other water sources to reduce moisture that attracts cockroaches.
Sealing entry points: Cockroaches can enter your property through small cracks and openings. Inspect your home for potential entry points and seal them using caulk, weatherstripping, or appropriate materials. Pay attention to gaps around pipes, vents, windows, doors, and utility lines.
While these measures can help deter cockroaches and reduce their population, they may not be sufficient to eliminate a severe infestation. In such cases, it is best to seek professional pest control services.
The Importance of Professional Pest Solutions
Professional pest control services offer several benefits when dealing with cockroach infestations:
Expertise and experience in cockroach removal: Pest control professionals are trained to identify different cockroach species, locate their nesting sites, and assess the severity of the infestation. They have in-depth knowledge of cockroach behavior, enabling them to develop effective treatment plans tailored to your specific situation.
Access to specialized tools and techniques: Pest control experts have access to a wide range of professional-grade insecticides, baits, and traps that are more potent and targeted than over-the-counter solutions. They also employ advanced techniques, such as crack and crevice treatments, flushing agents, and insect growth regulators, to effectively eliminate cockroaches and prevent re-infestation.
Comprehensive inspection and treatment plans: Professional pest control companies conduct thorough inspections of your property to identify the extent of the infestation and determine the most suitable treatment methods. They take into account factors such as the size of the area, the severity of the infestation, and any specific considerations like allergies or pets. Based on their findings, they develop a customized treatment plan to address the infestation at its source.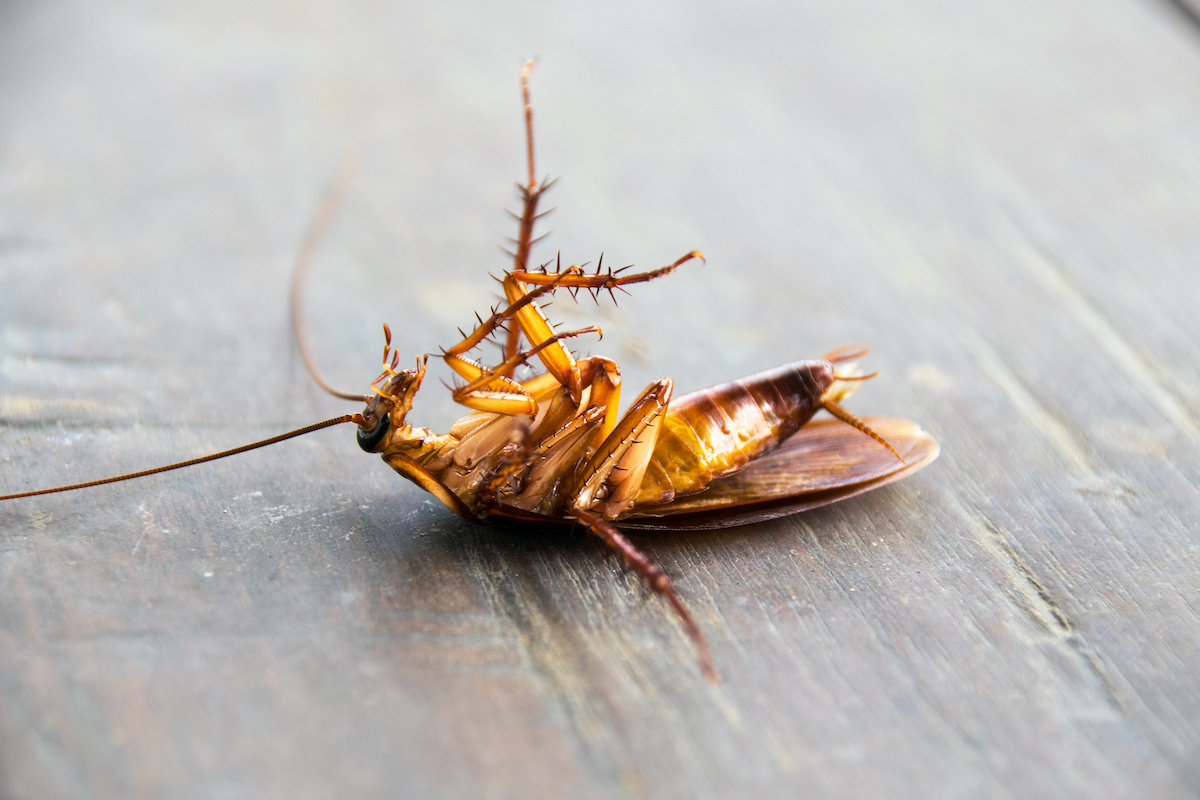 Benefits of Hiring James River Pest Solutions
When it comes to cockroach removal, James River Pest Solutions stands out due to the following advantages:
Tailored solutions for specific infestations: We understand that each cockroach infestation is unique, requiring a customized approach. Our trained professionals will assess your property, identify the species involved, and develop a targeted treatment plan to effectively eliminate the infestation.
Safe and eco-friendly pest control methods: We prioritize the safety of your family, pets, and the environment. Our pest control methods focus on using low-toxicity insecticides and implementing non-chemical approaches whenever possible. We aim to minimize any potential risks while effectively eradicating cockroaches from your property.
Long-term prevention strategies: Our services go beyond eliminating the current infestation. We provide guidance and recommendations for long-term prevention to minimize the likelihood of future infestations. This may include sealing entry points, offering advice on sanitation practices, and implementing proactive measures to deter cockroaches from returning.
Reliable and efficient service: Our pest solutions business prides itself on providing reliable and efficient service. We understand the urgency of dealing with cockroach infestations and strive to respond promptly to your needs. Our trained technicians are equipped with the knowledge, tools, and experience necessary to deliver effective results efficiently.
Don't Let a Cockroach Infestation Ruin Your Space
Cockroach infestations are more than just a nuisance; they pose serious risks to our health, properties, and businesses. Recognizing the signs of an infestation and understanding the associated risks are crucial for prompt action. While there are do-it-yourself methods available, seeking professional pest solutions is often the best course of action to ensure effective and long-lasting results.
If you're dealing with a cockroach infestation, James River Pest Solutions is here to help. Our expertise, experience, and comprehensive approach make us the ideal choice for cockroach removal. 
Don't let these resilient pests compromise your well-being or peace of mind. Contact us today and let us provide you with the professional assistance you need to eliminate cockroaches and restore a pest-free environment.