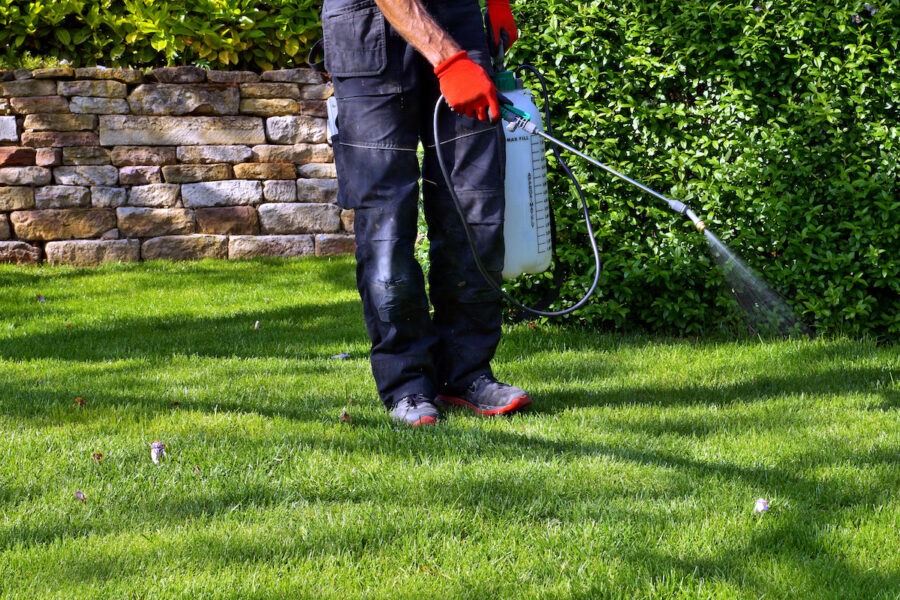 Choosing the right pest control company is essential. If you don't work with the right company, you may be stuck with:
Bad customer service
More pests than when you started
An unsafe environment
A contract outside of your budget
And so many more pest control nightmares
Below, we'll outline some of our best tips for choosing the right pest control company for your needs.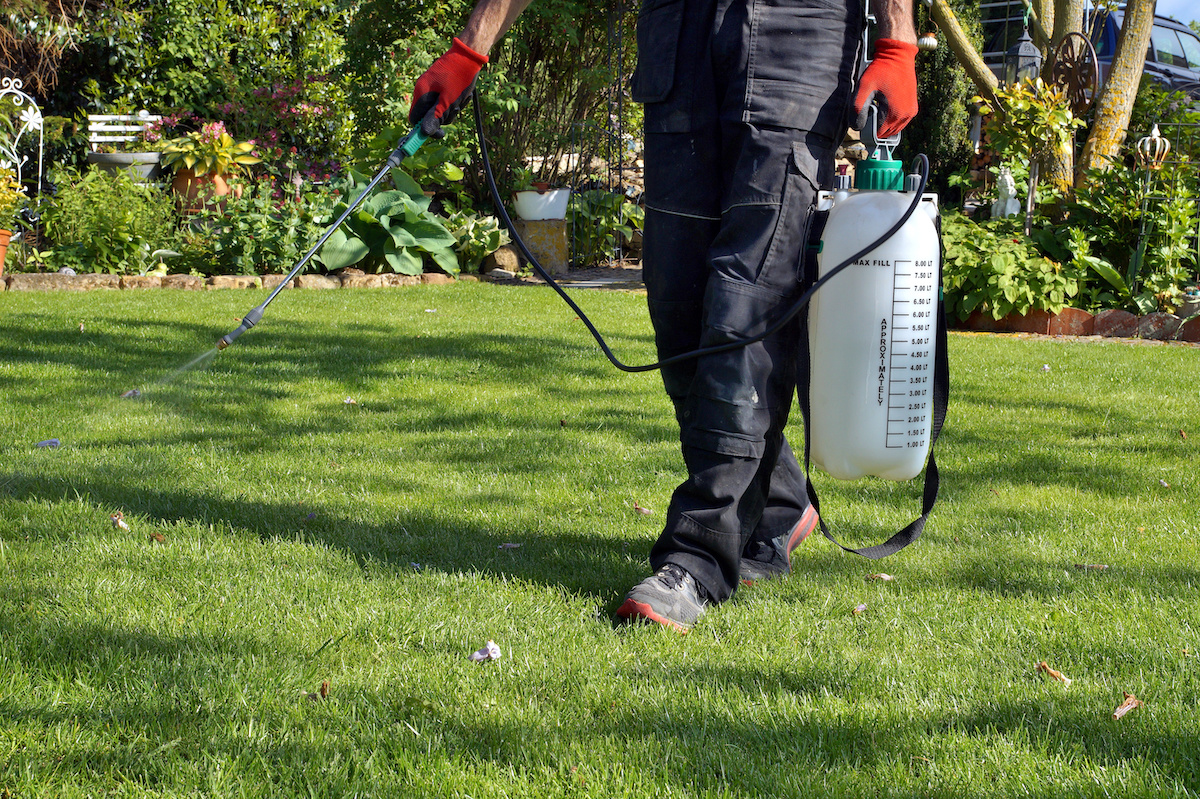 Tips for Choosing a Pest Control Company
Take the Time to Research
It's essential you research pest control companies before working with them. Many of the things you look for in your research are essential for choosing the right company. In fact, we'll go into more detail about some of them below.
For now, here are the top three reasons why it is important to research a pest control company before working with them:
Safety

Pest control often uses chemicals and other potentially hazardous materials. A reputable pest control company will prioritize safety by using environmentally friendly, non-toxic methods wherever possible. Make sure safety is one of your primary focuses when searching for a company.

Effectiveness

A good pest control company will have the expertise and experience to effectively control and eliminate pests. When you start your research, keep an eye on their reputation and determine if they have a track record of controlling the pests you're dealing with.

Price

Pricing can vary significantly among pest control companies, so make sure you are getting a fair price for the services. You also want to make sure the services fit within your budget.
Look for a Company with Experience
It is important to look for a pest control company with experience because they will have the knowledge, skills, and expertise to control and get rid of pests.
Experienced pest control technicians will have encountered a wide range of pest infestations, and developed proven strategies and techniques to handle them. They will also have access to specialized equipment and products that may not be available to less experienced or newer companies.
Make Sure They Are Safe
As we mentioned previously, safety should be a top priority when searching for a pest control company. Because pest control typically involves the use of potentially harmful chemicals and materials, you want to find a company that follows safe and environmentally-friendly practices.
Following safety protocols also falls into this category as they need to keep themselves and you safe. This can include wearing protective clothing and equipment and applying treatments in a way that limits exposure to humans and pets.
Look for a Pest Control Company with Good Customer Service
Good customer service is very important with choosing a pest control company. Here are a few things to look for that indicate good customer service:
Clear communication

A reputable pest control company will take the time to explain its services, answer your questions, and provide clear information about the treatment process.

Professionalism

A pest control company with good customer service will be professional in its approach, from the initial consultation to the completion of the service. This includes being punctual, courteous, and respectful of your property and your time.

Customer satisfaction

Ultimately, good customer service is about ensuring that the customer is satisfied with the services they receive. A pest control company that prioritizes customer satisfaction will work hard to ensure you are happy with their services.
Compare Their Cost with Your Budget
The most expensive option may not provide the best services and the most affordable option may not offer everything you need. Compare the pricing of different companies, but keep in mind that the value of the services being provided.
The goal should be to find a company that provides the perfect balance between quality services and reasonable pricing.
Ask for References
Asking for references will help you narrow down your search for a pest control company. Whether you check out Google reviews or ask friends for advice, their responses should carry a lot of weight in the decision-making process.
With the help of references, you can:
Verify the company's reputation before hiring them
Have confidence in the services being provided
Have peace of mind knowing you chose a reputable company
Make Sure They Handle Your Pests
Different pest control companies specialize in different types of pests. It is important to identify the type of pest infestation you have and choose a company that has experience dealing with them.
You'll want to make sure the pest control company:
Specializes in your type of pest removal (this may be more expensive but will pay off in the long run)
Uses the necessary treatment methods
Is efficient in dealing with your type of pests
Explore Their Treatment Options
The company should offer a range of treatment options, including chemical and non-chemical methods. They should also be able to explain the advantages and disadvantages of each method and recommend the most appropriate solution for your specific situation.
Here are some other reasons why it's important to explore treatment options before committing to work with a pest control company:
Customization

Not all pest infestations are the same, and a reputable pest control company should offer customized treatment options based on the specific needs of your situation. By exploring the company's treatment options, you can determine if they have the flexibility to tailor their approach to address your unique pest problem effectively.

Integrated Pest Management (IPM)

IPM is an approach that focuses on long-term prevention and sustainable pest control by combining multiple methods, such as habitat modification, exclusion techniques, and targeted pesticide use. It is beneficial to explore whether a pest control company follows an IPM approach, as it promotes a more holistic and environmentally responsible approach to pest management.

Long-term solutions

Effective pest control involves not only eliminating the current infestation but also preventing future infestations. By exploring a company's treatment options, you can assess if they offer preventive measures or recommendations to help minimize the likelihood of future pest problems.
Review Their Reputation
Reviewing a pest control company's reputation goes hand in hand with customer satisfaction. However, there are a few more things to keep in mind when you:
Reliability and Trustworthiness

A company's reputation can give you insights into its reliability and trustworthiness. By reviewing its reputation in this department, you can assess whether they have a history of delivering quality service and meeting customer expectations. A company with a good reputation is more likely to be dependable and trustworthy in its pest control services.

Ethical Practices

A company's reputation can also shed light on its ethical practices. By researching its reputation, you can identify whether they follow ethical standards, such as using environmentally friendly products, being transparent about pricing and treatment methods, and providing honest and accurate information to its customers.

Professionalism and Expertise

A reputable pest control company will have a reputation for professionalism and expertise in their field. By reviewing their reputation, you can gauge their level of knowledge, experience, and technical proficiency. A company with a strong reputation is more likely to have well-trained technicians and stay updated on the latest industry practices and regulations.
To choose a company with a good reputation, you can ask for referrals from friends and family or check online reviews and ratings to get an idea of its reputation.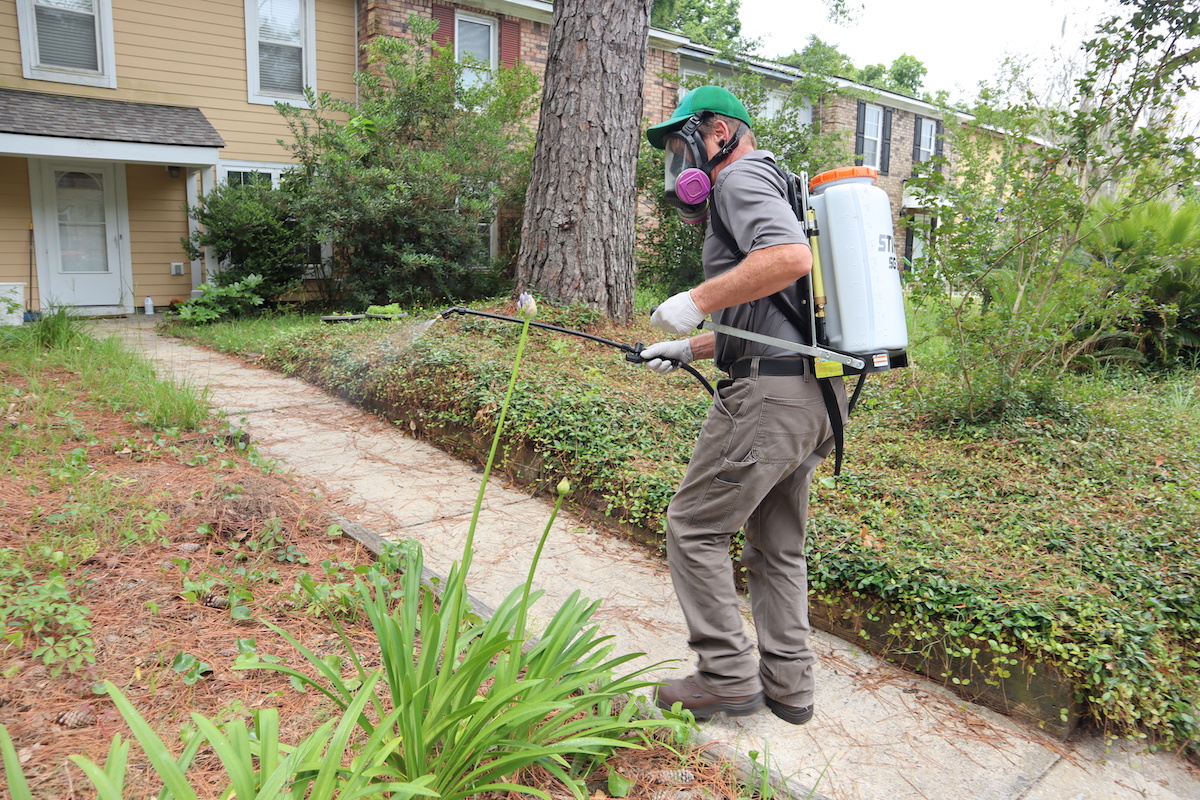 Read The Contract Carefully
The contract is full of essential information for working with a pest control company. Here are some of the reasons you should read the contract carefully before choosing the company:
Understanding the scope of service

The contract outlines the specific services that the pest control company will provide. By reading it carefully, you can ensure that the services offered align with your needs and expectations. It helps you understand what pests will be targeted, the treatment methods to be used, and any limitations or exclusions that may apply.

Pricing and payment terms

The contract includes details about the pricing structure and payment terms. It is essential to review these sections to understand the total cost of the services, any additional fees or charges, and the payment schedule. This allows you to assess if the pricing is fair and reasonable, and if it fits within your budget.

Duration and frequency of service

The contract specifies the duration of the service agreement and the frequency of treatments. It is important to ensure that the contract aligns with your needs, whether it is a one-time service or ongoing treatment.

Terms and conditions

The contract will likely include clauses related to liability, warranties, guarantees, cancellation policies, and dispute resolution. Reading these sections carefully allows you to understand your rights, obligations, and any potential risks associated with the services.

Legal protection

By reading the contract thoroughly, you can identify any clauses or terms that may be unfavorable or raise concerns. It enables you to address any ambiguities, request clarifications, or negotiate certain terms before signing the contract. This helps protect your legal rights and ensures that you are entering into a fair and transparent agreement.
Searching for a Pest Control Company? Reach Out to James River Pest Solutions
James River Pest Solutions provides commercial businesses throughout Metro Richmond with pest control and termite services that abide by the highest standards of professionalism and expertise.
From infestation remediation to ongoing scheduled treatments, we offer a wide range of customized commercial pest control options. Responsible business owners and managers throughout Metro Richmond trust James River to keep their facilities free from rodents, roaches, and other pests 365 days a year.
Give us a call at (804) 492-7394, or contact us online to schedule a free pest control inspection!