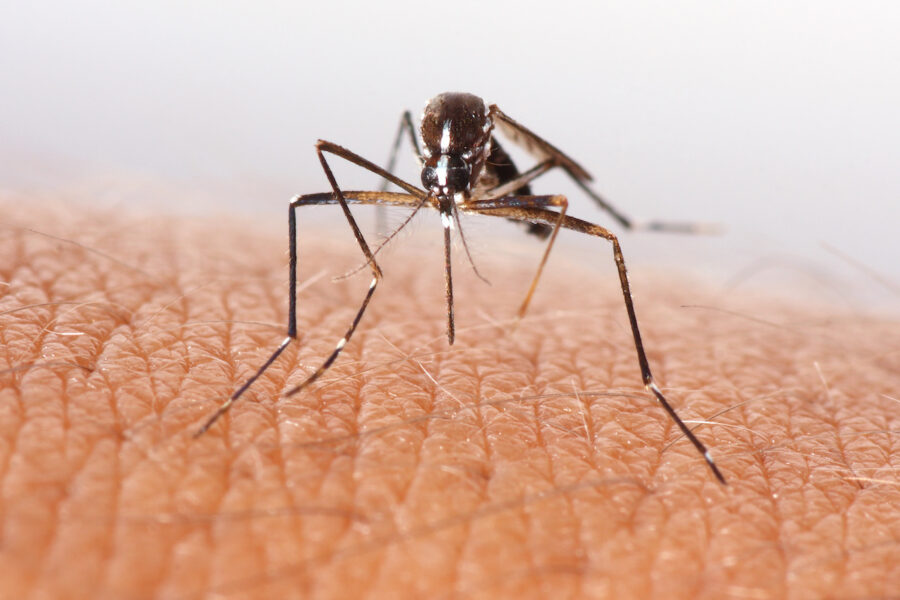 Mosquitoes and ticks are not only nuisances that disrupt our outdoor activities; they can also pose significant health risks to humans and animals. The diseases they carry, such as malaria, dengue fever, Lyme disease, and Rocky Mountain spotted fever, can have severe consequences. As a pest control service, we understand the importance of proactive mosquito and tick prevention to safeguard our health and well-being.
In this article, we will delve into effective strategies for preventing mosquito and tick infestations. With these strategies, you can create a safer and more enjoyable environment, free from the threat of mosquito and tick-borne illnesses.
Let's explore these prevention strategies and take control of our surroundings, one step at a time.
Understanding Mosquitoes and Their Habits
Mosquitoes are tiny insects that have been buzzing around the Earth for millions of years. While their bites may seem like a mere annoyance, they can transmit dangerous diseases, including:
Malaria
Dengue fever
Zika virus
West Nile virus
Why Do Mosquitoes Bite?
Only female mosquitoes feed on blood, as they require protein to develop eggs. Male mosquitoes, on the other hand, primarily feed on nectar and other plant juices.
Common Areas for Mosquitoes
To effectively prevent mosquito infestations, you need to identify and eliminate their breeding grounds.
Mosquitoes require water for their eggs and larvae to survive, and even small amounts of stagnant water can serve as breeding sites. Some common mosquito breeding grounds include:
Pools of stagnant water
Natural water bodies
Artificial containers
Overwatered areas
Importance of Eliminating Standing Water Sources
Eliminating standing water sources is one of the most effective ways to control mosquito populations. By depriving mosquitoes of breeding sites, you can disrupt their life cycle and reduce their numbers significantly.
Here are some key steps to take:
Remove stagnant water
Maintain swimming pools
Unclog gutters
Repair leaks
Cover or treat water storage
Understanding the behavior and breeding habits of mosquitoes will allow you to target their vulnerabilities and disrupt their life cycle effectively. In the next section, we will explore effective strategies for preventing mosquito infestations.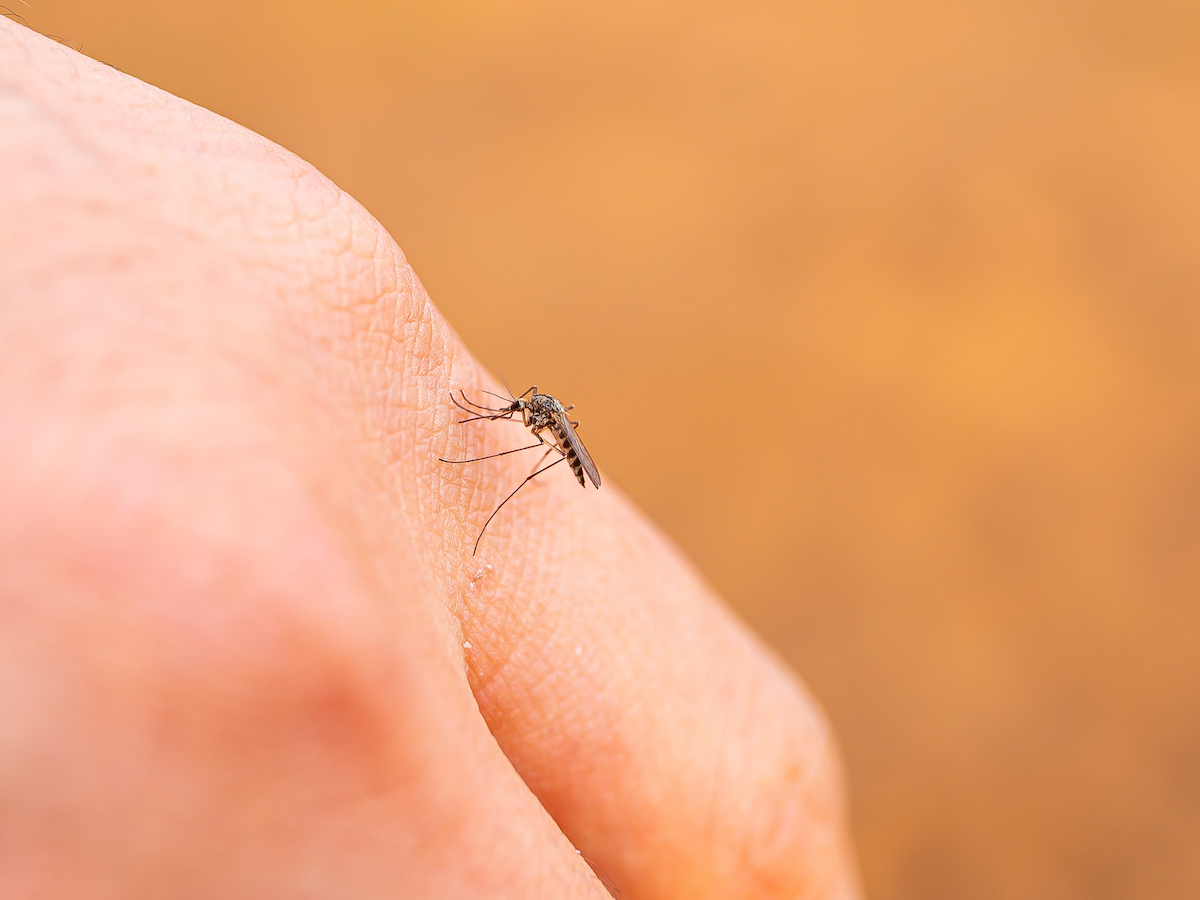 Strategies for Mosquito Prevention
It is essential to implement effective prevention strategies to combat the threat of mosquito-borne diseases and create a mosquito-free environment. By employing a combination of mosquito repellents, physical barriers, and landscaping techniques, you can significantly reduce mosquito populations and protect yourself and your loved ones.
Use of Mosquito Repellents and Insecticides
Choose mosquito repellents that contain active ingredients such as DEET (N, N-diethyl-meta-toluamide), picaridin, or oil of lemon eucalyptus. Apply the repellent evenly to the exposed skin, following the instructions on the product label. Reapply as necessary, especially if you have been sweating or swimming.
In areas with high mosquito activity, consider using insecticides specifically designed for mosquito control. Use them according to the instructions provided, focusing on outdoor areas where mosquitoes are commonly found, such as:
Shaded spots
Bushes
Dense vegetation
Make sure you choose insecticides that are safe for the environment and follow recommended guidelines for application.
Use Physical Barriers When Needed
Fine mesh screens on windows and doors will keep mosquitoes from entering your home. Make sure the screens are intact and free from holes or gaps. Regularly inspect and repair any damaged screens.
If you plan to spend time outdoors, especially during peak mosquito activity periods like dawn and dusk, wear long-sleeved shirts, long pants, and closed-toe shoes. Tuck your pants into your socks to minimize exposed skin. Consider using lightweight and breathable clothing for comfort in warm weather.
Leverage Your Landscaping for Mosquito Prevention
Mosquitoes rest in shaded areas during the day, such as overgrown vegetation and shrubs. Regularly trim and maintain your landscaping to minimize potential resting spots for mosquitoes. This allows more sunlight to reach the ground, which helps dry out potential mosquito breeding sites.
You should also inspect your yard regularly and remove any objects or containers that can collect and hold water. Check for areas with poor drainage, such as low-lying spots or depressions, and address the issue to prevent the formation of stagnant water.
Some plants have natural properties that repel mosquitoes. Consider incorporating mosquito-repelling plants into your garden or outdoor living spaces. Some of these plants include:
Citronella
Catnip
Marigolds
Lavender
By using mosquito repellents and insecticides, employing physical barriers, and implementing landscaping techniques, you can create a hostile environment for mosquitoes. These preventive measures significantly reduce mosquito populations and minimize the risk of mosquito-borne diseases.
In the next section, we will explore effective tick prevention strategies to further protect your well-being.
Understanding Ticks and Their Habits
Ticks are notorious for transmitting diseases such as:
Lyme disease
Rocky Mountain spotted fever
Tick-borne encephalitis
Why Do Ticks Bite?
Ticks have a unique feeding behavior known as questing. They climb to the tips of grasses, shrubs, or low-lying vegetation, extending their legs to latch onto passing hosts. Ticks primarily feed on the blood of mammals, birds, reptiles, and occasionally humans. Once they find a suitable host, they attach themselves by inserting their mouthparts into the host's skin and begin feeding.
Common Areas for Ticks
Ticks are commonly found in areas with dense vegetation, high humidity, and suitable hosts for feeding. Understanding their preferred habitats can help identify areas where tick encounters are more likely.
Some common tick habitats include:
Wooded areas
Tall grasses and shrubs
Leaf litter and debris
Animal habitats
Importance of Tick Checks after Outdoor Activities
Performing thorough tick checks after spending time outdoors is crucial in reducing the risk of tick-borne diseases. Ticks can latch onto clothing or skin and go unnoticed for hours or even days, increasing the chances of disease transmission. Here are some important considerations for conducting tick checks:
Inspect your body after being in common tick areas
Check clothing and gear
Remove ticks promptly if you find an attached tick. Do this by grasping the tick close to the skin's surface and pulling it straight out with a steady motion. Clean the affected area and your hands with soap and water or disinfectant.
Understanding the behavior and habitats of ticks empowers you to take proactive measures to avoid tick encounters and reduce the risk of tick-borne diseases.
In the next section, we will explore effective tick-prevention strategies to help you stay protected.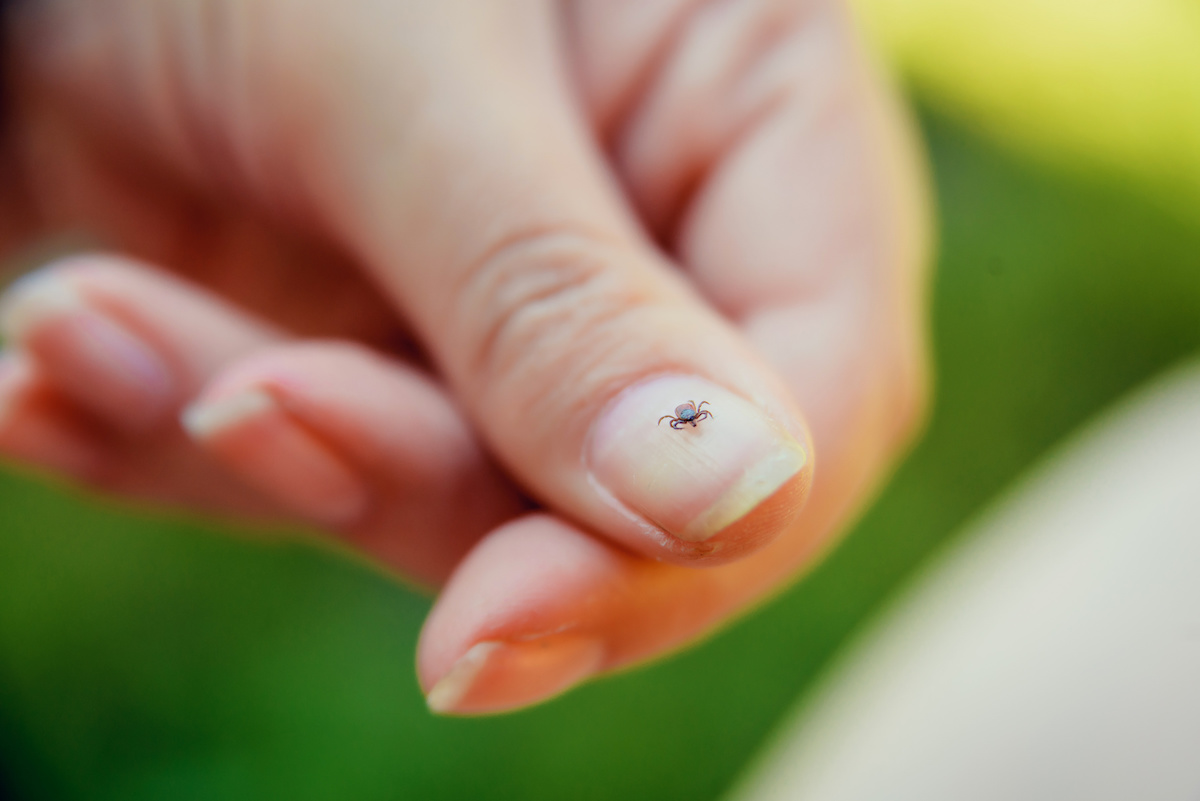 Strategies for Tick Prevention
Ticks are more than just bothersome pests; they can transmit serious diseases. To protect yourself and your loved ones from tick-borne illnesses, it is crucial to implement effective prevention strategies.
You can reduce your risk of tick bites by employing measures such as:
Wearing appropriate clothing
Using tick repellents
Conducting regular tick checks
Wearing Appropriate Clothing
When venturing into tick-prone areas such as wooded trails or grassy fields, wear long-sleeved shirts, long pants, and closed-toe shoes. Tucking your pants into your socks or boots creates a barrier, making it harder for ticks to reach your skin.
Opt for light-colored clothing, which makes it easier to spot ticks that may have attached themselves to your clothing.
Use of Tick Repellents
Use insect repellents that are specifically designed to repel ticks. Look for products containing DEET (N,N-diethyl-meta-toluamide), picaridin, or permethrin. Apply the repellent to exposed skin and clothing according to the product instructions. Take care to avoid applying repellents to the hands of young children.
Consider treating your clothing with permethrin, an insecticide that kills ticks on contact. Many outdoor retailers sell pre-treated clothing, or you can treat your own clothing using permethrin sprays or solutions. Follow the product instructions carefully and allow the treated clothing to dry thoroughly before wearing.
Conducting Regular Tick Checks
Perform thorough tick checks

After spending time outdoors, thoroughly inspect your entire body for ticks. Use a handheld or full-length mirror to check hard-to-see areas. Pay close attention to areas such as the scalp, behind the ears, in and around the ears, underarms, groin, and the back of the knees.

Check clothing and gear

Ticks can hitch a ride on your clothing, camping gear, or pets. Before entering your home, carefully examine your clothing, gear, and pets for any ticks. Promptly remove any ticks found and take appropriate measures to prevent their entry into your living spaces.

Showering after outdoor activities

Taking a shower within two hours of coming indoors can help wash away any unattached ticks and reduce the risk of tick bites. Conduct a thorough tick check even after showering, as some ticks may remain attached despite the water.
Creating a Tick-Safe Yard
Maintain your yard
Keep grass, shrubs, and vegetation trimmed to reduce tick habitats. Regularly remove leaf litter, fallen branches, and other debris where ticks may hide.
Create a tick barrier
Consider creating a tick barrier between your yard and wooded areas by placing a layer of wood chips or gravel. This creates a dry, inhospitable zone for ticks and helps prevent them from migrating into your yard.
Employ professional tick control services
Engaging professional pest control services that specialize in tick control can provide targeted treatments to reduce tick populations in your yard. These services may include:
Perimeter treatments
Targeted application of insecticides
Advice on tick prevention measures
By implementing these effective tick prevention strategies, you can significantly reduce the risk of tick bites and the potential transmission of tick-borne diseases. Stay vigilant, stay protected, and enjoy the outdoors with peace of mind.
Need Help with Mosquito and Tick Prevention?
When you enroll in a preventative pest solution agreement, the chances of getting mosquitoes and ticks in your yard or home are significantly lower.
Then, you can always call us if you get a bug problem of any sort.
James River Pest Solutions offers our customers a range of preventive and responsive extermination solutions delivered by trained and dedicated pest professionals. Contact us today!