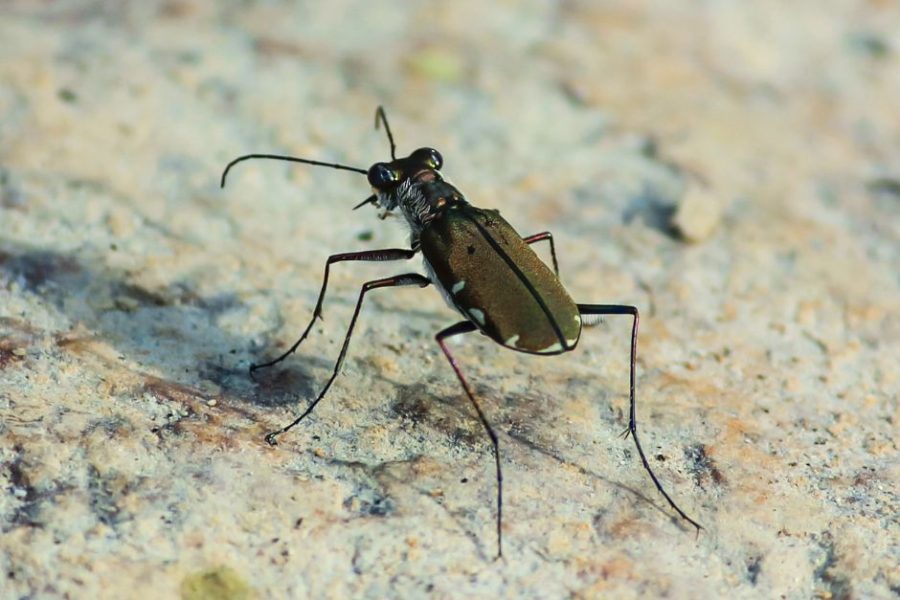 We hear much about the iconic animals facing extinction, like rhinos and tigers. While these creatures certainly deserve our attention, so do other smaller beings, like the endangered insects of the world.
Unfortunately, creepy crawlies don't get the same appreciation as other wildlife species. However, they are still worth protecting. In this blog from James River Pest Solutions, we dive into the meaning of endangerment and discuss how you can help save Earth's precious and beneficial insects.
Continue reading to learn about the value of these struggling populations and discover what you can do to help.
What Does it Mean When a Species is Endangered?
An endangered species is a plant, animal, or other organisms at risk for extinction. Therefore, endangered insects are on the path to being entirely wiped out. There are many reasons for endangerment, but the two most common are the loss of habitat and the loss of genetic variation. Both phenomena may be caused by human impact or other natural factors.
Endangered species are further grouped into three levels- vulnerable, endangered, and critically endangered. To keep a record of the unfortunate species at risk for extinction, the International Union for Conservation of Nature, or IUCN, continuously updates the "Red List of Threatened Species." This document defines the causes and level at which each listed species is threatened with extinction.
To fully understand the classification of species of concern, get familiar with all seven categories:
Least Concern:

All life with a thriving and abundant population is labeled as "Least Concern" on the Red List. This includes humans as well as many

domesticated animals

and common wild creatures. These species have no current threats of extinction.

Near Threatened:

Near threatened species are those on their way to qualifying as threatened by extinction. Without action, these organisms are predicted to be threatened in time.

Vulnerable Species:

Species at high risk of extinction are classified as vulnerable.

Endangered:

When a creature's wild population has declined by at least 70%, they are considered endangered. Furthermore, the reason for their decline must be known to qualify for this level of concern. However, a population that has decreased by 50% with an unknown cause may also be considered endangered.

Critically Endangered:

Critically endangered organisms are those highly threatened with extinction. At this point, their population has declined at least 90% with a clear cause or at least 80% with an unknown reason.

Extinct in the Wild:

Wildlife is considered extinct in the wild when there is proof that the last living individual of the species has passed. However, there may be living beings in controlled conditions under the care of humans.

Extinct:

A species is labeled as extinct when there is proof that it no longer exists on Earth, whether in the wild or captivity.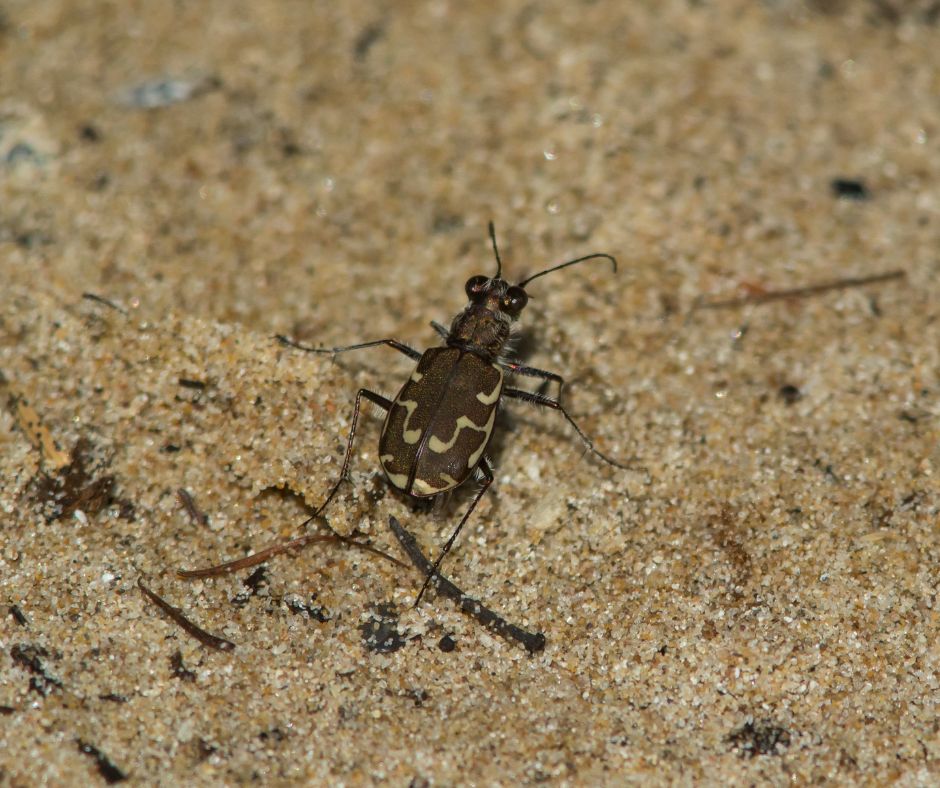 The Endangered Insects of Virginia
Luckily, Virginia alone only has two insect species facing extinction. Continue reading to get familiar with the Virginia insects struggling to survive.
Northeastern Beach Tiger Beetle
Virginia's Tiger Beetle is one of the only insects facing extinction in the state. They are named for their tiger-like hunting behavior and live in specific sites, mainly on the coast. These fascinating beetles have a bronze-colored heads with white wing covers decorated with bronze markings. Their legs are relatively long and slender compared to their body shape and size.
The existing population of the Beach Tiger Beetle is in decline due to human activity on the coast, like off-road vehicle traffic and beach stabilization interrupting the natural behavior and cycle of the beetle.
Mitchell's Satyr
Mitchell's Satyr is one of Earth's rarest butterflies. Its wings are dark brown with undersides marked with four or five eye-like rings surrounded by yellow and orange. Unfortunately, this endangered insect is at risk of extinction because of habitat loss. The wetlands many Mitchell's Satyr Butterflies call home are continuously drained for agricultural use or development.
What is Virginia Doing to Protect Endangered Insects?
Several organizations are working together to protect Virginia's endangered insects and other species, including the Virginia Department of Agriculture and Consumer Services, the Virginia Department of Conservation and Recreation, and the Virginia Department of Wildlife Resources.
Efforts became more official when the Endangered Plant and Insect Species Act of the Code of Virginia was enacted in 1979. It mandated that Virginia would manage and protect the state's threatened and endangered insects and plants.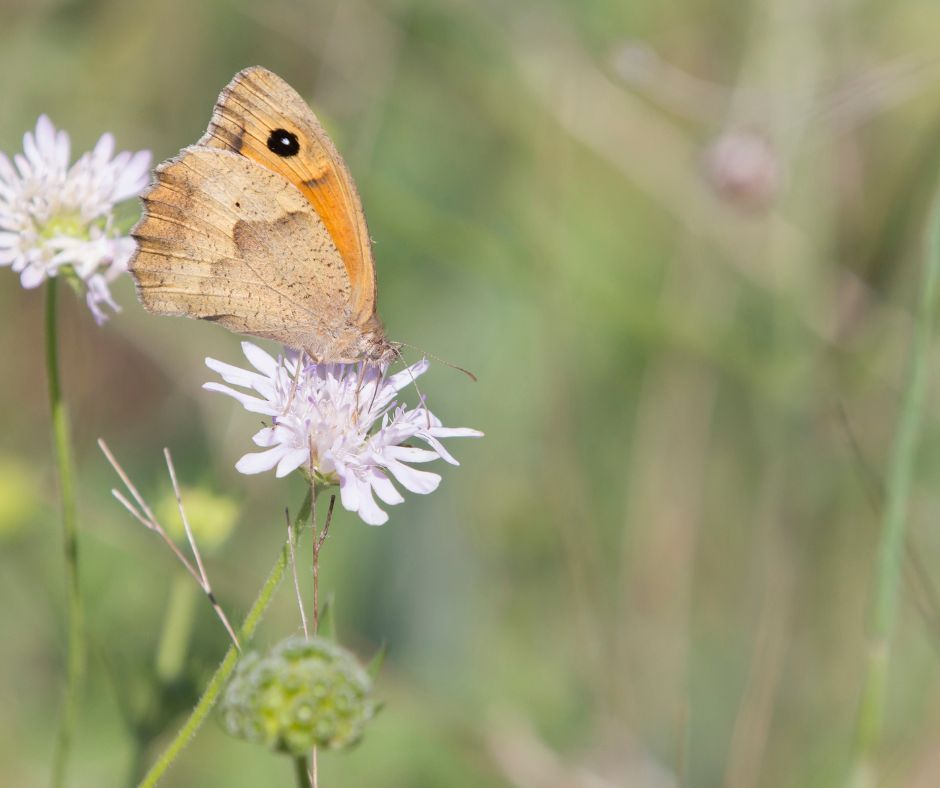 More Endangered Insects from All Over the World
Today, there are nearly 600 endangered insects in the world. Forty-eight of the species facing extinction reside in the United States. Below are just a few examples of beautiful creatures in decline.
Red-Barbed Ant
The red-barbed ant is abundant throughout Europe but endangered in the United Kingdom because of its struggling populations. These ants are victims of habitat loss because of agriculture and human development.
Tahoe Stonefly
You can only find the Tahoe stonefly at Lake Tahoe in the United States. It's a fully aquatic insect that lives at depths of 60 to 80 meters.
Frégate Island Beetle
This giant beetle exclusively lives on the island of Frégate and is classified as a vulnerable species. The recent years of human development on the island have limited their habitat and brought disease and invasive species, threatening its existence.
Barberry Carpet Moth
When the plant the Barberry Carpet Moth larvae depended on was removed from England, the moth's population quickly declined. It didn't take long for the moth to be restricted to just one site as its numbers declined. Scientists now breed the moth in captivity to combat its endangered status.
How Can You Protect Endangered Insects?
Help save the endangered insects in Virginia and all over the world by doing the following:
1 | Know What Insects are Endangered Near You
You're off to a great start by recently learning about the two endangered insects in Virginia. Now, it's time to share what you've discovered with your family, friends, and community. When more people realize how incredible and beneficial the endangered insects of the world are, more people want to help protect their populations.
2 | Provide Local Insects with a Safe Place
Make your yard insect-friendly by planting certain flowers, changing the color of your outdoor lights, and more.
3 | Visit Local Parks
Protect endangered insects by supporting the places they live. There are many populations of vulnerable insects residing at your local parks, wildlife refuges, and nature centers. By visiting these sites, you continue their success and give them more opportunities to work towards conserving valuable creatures.
4 | Avoid Using Herbicides and Pesticides
Herbicides and pesticides are tempting, but they are one of the biggest culprits for disrupting the balance of nature. All kinds of wildlife and natural processes are negatively affected by these hazardous chemicals. To help protect our endangered insects and other species, use alternatives, like naturally-derived essential oils and more.
5 | Leave Them Be
Never harass wildlife—it is inhumane and even illegal. The best way to help endangered species live for many more years is to leave them be. Trapping, killing, and capturing insects and other creatures contribute to their extinction.
6 | Protect Their Habitats
Perhaps the most beneficial action you can take to help the endangered insects of the world is to protect the habitats they call home. This includes reducing pollution, limiting mass agriculture, and ceasing development in specific locations rich in biodiversity. Use your voice and speak to local government officials about your concerns.
James River Pest Solutions is Here to Help
After learning about the endangered insects of the state and all over the globe, perhaps you'll think twice before squashing a pesky bug that lands on your kitchen countertop. While the common household pests are not currently facing extinction, they still deserve our appreciation.
Allow James River Pest Solutions to handle your next pest problem. Our team is highly knowledgeable and experienced in the pest control industry, and we know just what to do when bugs become a nuisance in your home.
Call us to learn more and schedule your routine inspection before spring is here.