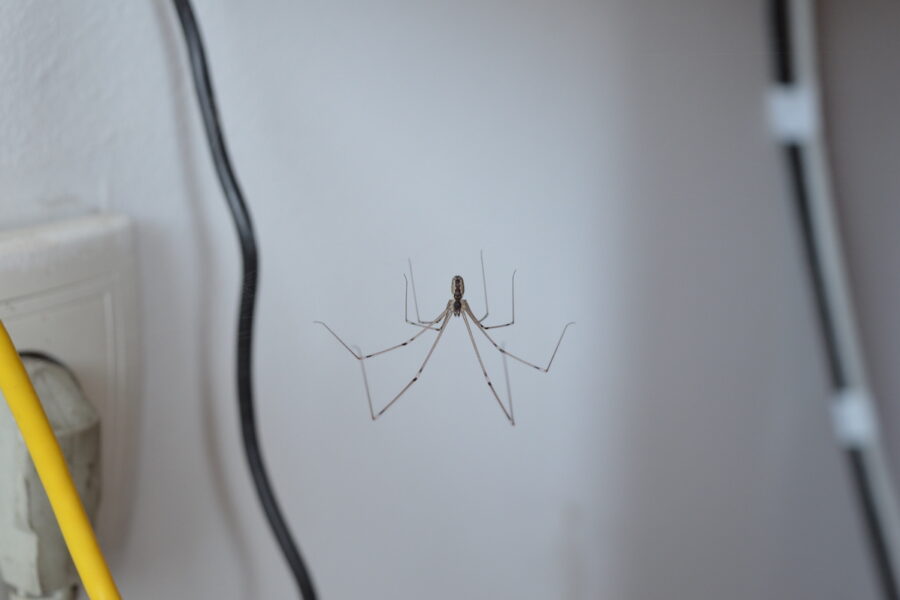 Spiders are among the most common household pests, and their presence can be a source of discomfort and fear for many people. While spiders are generally harmless and even beneficial in controlling other pests, having an infestation of them in your home is something most would prefer to avoid.
If you find yourself with spiders as uninvited houseguests, this comprehensive guide will help you understand why they are there and provide effective strategies for getting rid of them while promoting a spider-free living space.
Understanding Why Spiders Invade Your Home
Before diving into spider control methods, it's essential to understand why spiders may enter your home in the first place. Typically, spiders venture indoors for the following reasons:
Hunting for Prey: Spiders primarily feed on insects and other small arthropods. When they detect a steady source of prey inside your home, they may move in to take advantage of the food source.
Seeking Shelter: Spiders often seek shelter in warm and dry environments during colder months or extreme weather conditions. Your home provides an ideal refuge from harsh outdoor conditions.
Mating and Egg-Laying: Some spider species, like house spiders, enter homes to lay their eggs in a safe, undisturbed location.
Accidental Entry: Spiders can accidentally enter your home through open doors, windows, or cracks in the walls.
Now that you understand why spiders may be present, let's explore effective methods to get rid of them and prevent future infestations.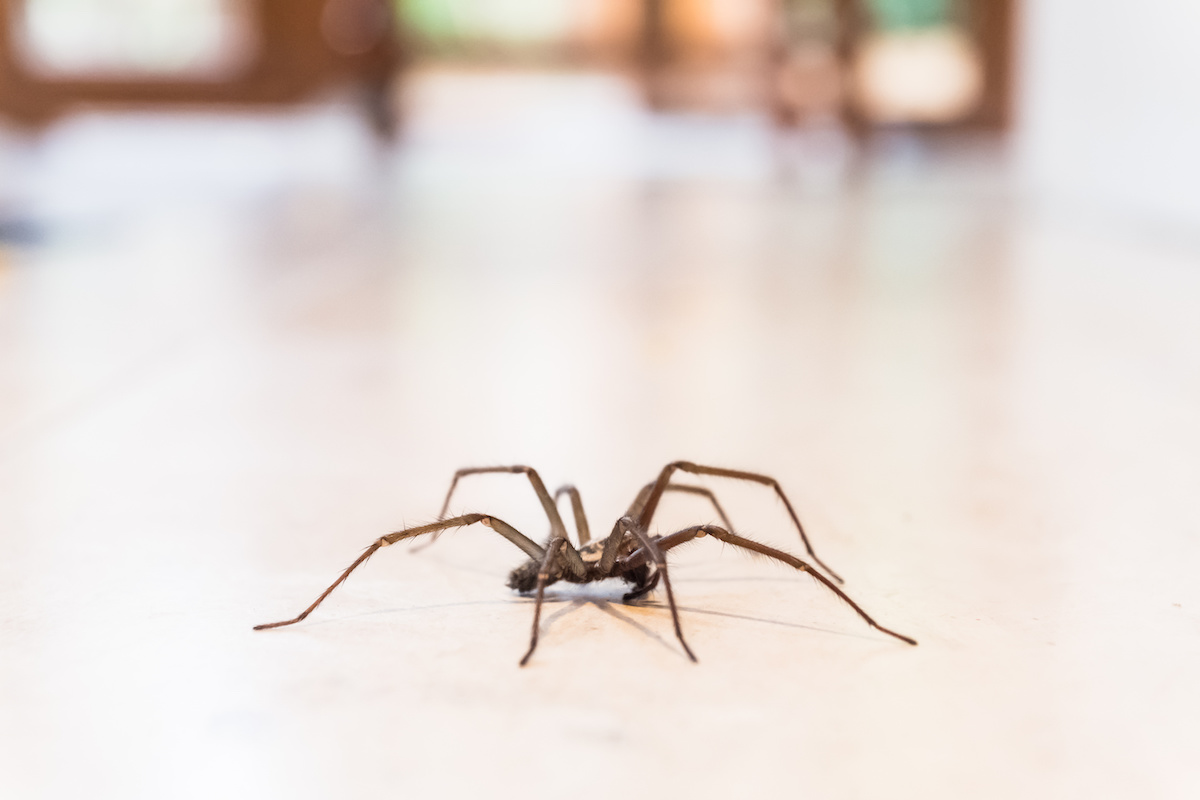 1. Keep Your Home Clean and Clutter-Free
Maintaining a clean and clutter-free environment is one of the most effective ways to deter spiders from making themselves at home. Here are some cleaning and organization tips to consider:
Regular Cleaning: Vacuum and dust your home regularly, paying special attention to corners, baseboards, and hidden areas. This removes spider webs and any potential prey, discouraging spiders from staying.
Declutter: Spiders prefer cluttered spaces where they can hide. Declutter your home by eliminating unnecessary items and organizing storage areas like basements and closets.
Seal Food Sources: Store food in airtight containers to prevent attracting insects, which, in turn, attract spiders.
2. Close Entry Points
Spiders can enter your home through small openings. Seal these entry points to prevent their access:
Caulk Cracks and Gaps: Inspect the exterior of your home for cracks, gaps, and openings in windows, doors, and walls. Use caulk or weather stripping to seal them.
Repair Screens: Ensure that window screens and door screens are in good condition without tears or holes. Replace or repair damaged screens promptly.
Seal Vents: Cover vent openings with fine mesh screens to prevent spiders from crawling in.
3. Reduce Outdoor Lighting
Outdoor lighting attracts insects, which can, in turn, attract spiders. Consider these steps to minimize outdoor lighting:
Use Yellow or Amber Lights: These lights are less attractive to insects and, consequently, spiders.
Position Lights Away from Entryways: Place outdoor lights away from doors and windows to reduce the likelihood of attracting insects that may enter your home.
Install Motion Sensors: Motion-activated lights are a good option for security and can reduce continuous illumination.
4. Remove Outdoor Debris
Spiders often use outdoor debris as shelter before making their way inside. Keep your outdoor areas clean and spider-resistant:
Clear Away Woodpiles: Move woodpiles, mulch, or compost bins away from the house. Spiders and insects can hide in these materials.
Trim Vegetation: Trim bushes, shrubs, and trees near your home to reduce hiding spots for spiders.
Regularly Clean Eaves and Gutters: Remove debris from eaves and gutters to prevent spiders from establishing nests.
5. Use Natural Repellents
Several natural substances can act as spider repellents. Consider incorporating these into your cleaning routine and home care:
Vinegar: A solution of equal parts water and white vinegar can be used to wipe down surfaces, door frames, and windowsills. Spiders dislike the smell of vinegar.
Essential Oils: Certain essential oils like peppermint, eucalyptus, and tea tree oil have repellent properties. Dilute a few drops in water and spray around entry points and spider-prone areas.
Chestnuts: Some people believe that placing chestnuts around your home's perimeter can deter spiders.
6. Use Spider Traps
Spider traps are an effective and non-toxic way to capture and remove spiders from your home. These traps are typically sticky, and when a spider crawls onto one, it becomes stuck. Place traps in areas where you've noticed spider activity or in corners, under furniture, and near entry points. Check and replace traps regularly.
7. Vacuum and Dispose of Spiders
Using a vacuum cleaner is a quick way to capture and remove spiders from your home. Make sure your vacuum has a dust bag or filter to prevent spiders from escaping once captured. After vacuuming, dispose of the bag or empty the canister away from your living space.
8. Consider Pest Control Professionals
If you have a severe spider infestation that DIY methods haven't been able to control, or if you have concerns about venomous spider species in your area, consider consulting with a pest control professional, like the team at James River Pest Control. They can assess your situation, recommend appropriate treatments, and implement targeted measures to eliminate the problem.
Here's how James River Pest Solutions will help you remove spiders from your home:
Inspection and Identification
Pest control professionals begin by conducting a thorough inspection of your home. They identify the types of spiders present, their nesting sites, and the extent of the infestation. Proper identification is crucial as it determines the most appropriate treatment methods.
Customized Treatment Plans
Based on their findings, pest control experts develop a customized treatment plan tailored to your specific situation. This plan may involve a combination of methods and products designed to target spiders effectively while minimizing risks to humans and pets.
Targeted Chemical Treatments
Pest control services use safe and approved pesticides to target spiders and their hiding places. These treatments are applied to cracks, crevices, entry points, and areas where spiders are known to congregate. The chemicals used are chosen carefully to minimize harm to non-target species and the environment.
Residual Pest Control
Many pest control treatments have residual effects, meaning they continue to work for an extended period after application. This helps prevent future spider infestations by eliminating spiders that come into contact with treated surfaces.
Spider Web Removal
Pest control experts remove spider webs and egg sacs from your home's interior and exterior. This not only eliminates existing spiders but also discourages their return.
Environmental Modifications
Pest control professionals may offer advice on modifying your environment to make it less attractive to spiders. This may include recommendations for reducing outdoor lighting, sealing entry points, and eliminating outdoor clutter.
Monitoring and Follow-Up
Pest control services typically schedule follow-up visits to monitor the effectiveness of treatments and address any new spider activity. This ensures that the problem is fully resolved.
Safety Measures
Professionals prioritize safety during the entire pest control process. They use protective gear, follow safety protocols, and use low-toxicity or non-toxic products whenever possible to safeguard the health of occupants and pets.
Pest Education
Pest control professionals often provide homeowners with valuable information on spider prevention, including steps to take after treatment to maintain a spider-free environment.
Emergency Services
In cases of severe infestations or when dealing with potentially dangerous spider species, pest control services can offer emergency response to address the issue promptly and effectively.
Long-Term Prevention
Beyond immediate eradication, pest control services can help you implement long-term prevention strategies to reduce the risk of future spider infestations. This may include recommendations for sealing cracks and crevices, improving ventilation, and maintaining a clean and clutter-free environment.
Professional Expertise
Pest control experts have a deep understanding of spider behavior, biology, and habits. This knowledge allows them to employ the most effective and efficient methods for spider control.
Legal Compliance
Pest control services are typically licensed and certified to ensure that they comply with local, state, and federal regulations regarding pesticide use and environmental protection. Hiring a professional service ensures that you are in compliance with the law.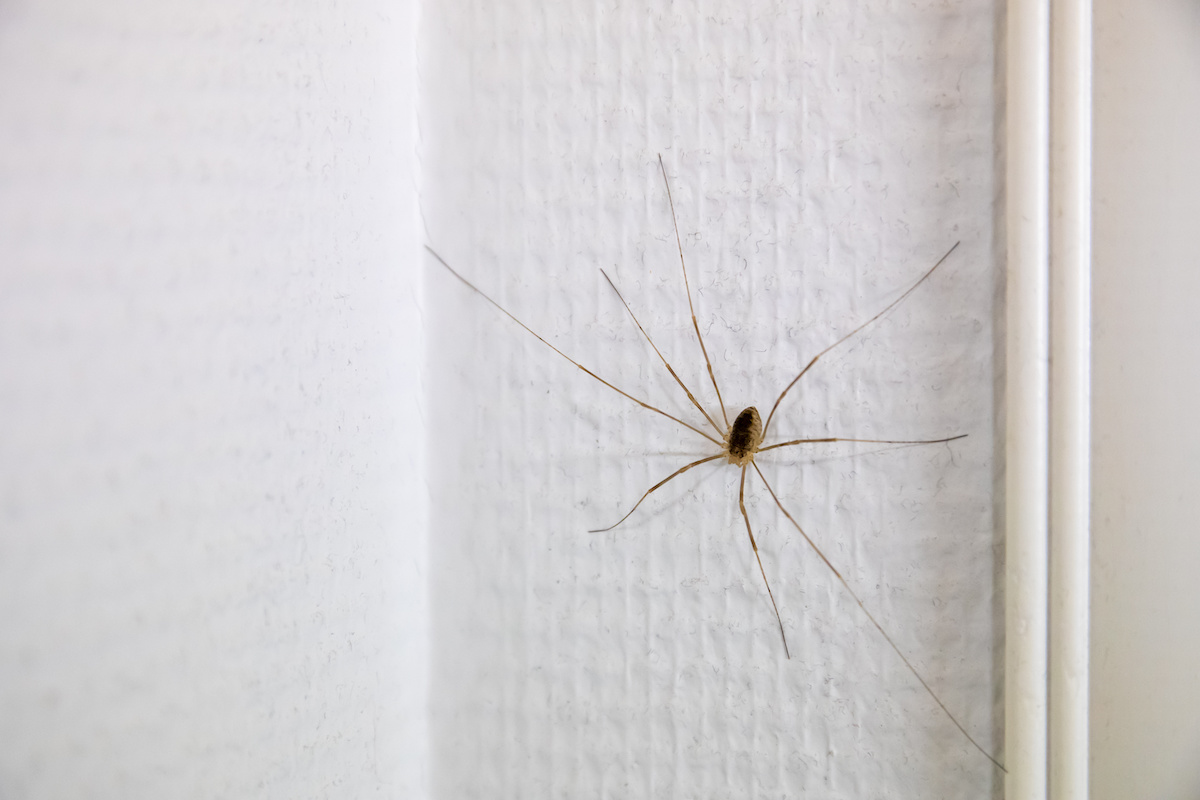 9. Maintain Regular Pest Control
Regular pest control treatments can help prevent spider infestations as well as control other household pests that spiders prey upon. Work with a reputable pest control service to create a maintenance plan that suits your needs and environment.
10. Be Mindful of Spider Species
Not all spiders are harmful, and some are even beneficial in controlling other pests. It's important to identify the spider species in your home before taking action. Harmless spiders like house spiders are common and generally do not pose a threat to humans. However, if you suspect the presence of venomous spiders like black widows or brown recluses, it's essential to exercise caution and seek professional assistance for their safe removal.
Get Rid of Spiders in Your Home
Spiders in your home can be unsettling, but with proper knowledge and effective strategies, you can eliminate them and prevent future infestations.
A combination of cleanliness, sealing entry points, natural repellents, traps, and professional assistance if necessary, can help you enjoy a spider-free living space. Remember that not all spiders are dangerous, and some may even provide valuable pest control. However, if you have concerns about venomous spiders, prioritize safety and seek expert guidance like the team at James River Pest Solutions.
By taking proactive measures, you can maintain a comfortable and spider-free home environment.