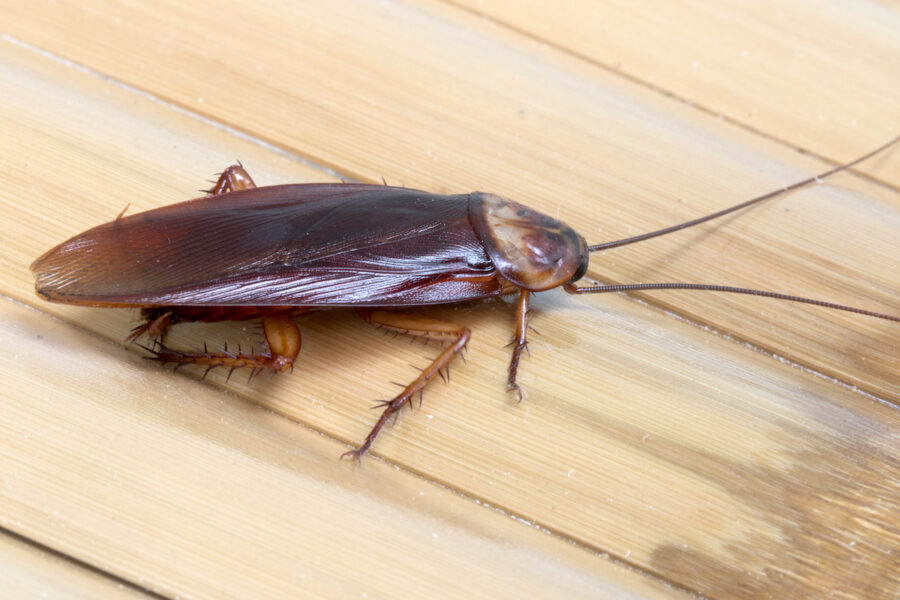 Cockroaches are unwelcome guests that can quickly infest your home, spreading germs and causing distress. Dealing with a cockroach infestation can be a daunting task, but there's good news – you don't always need to rely on exterminators, even though we recommend this so that you can get the job done quickly and efficiently.
In this comprehensive guide, we'll explore the ultimate DIY cockroach removal techniques that can help you reclaim your space and ensure a pest-free environment. Our hope is that after reading, you'll no longer have to deal with the thought of cockroaches scurrying around your home.
If you still can't get rid of the problem after trying these tips, reach out to our team at James River Pest Control. We are experts in cockroach removal and would love to help you get them out of your home.
Understanding Cockroach Behavior
Before diving into DIY removal techniques, it's important to understand a bit about cockroach behavior. Cockroaches are nocturnal insects that thrive in dark, damp, and warm environments. They are attracted to food crumbs, moisture, and sheltered spaces. By targeting these factors, you can create an environment that discourages cockroach activity.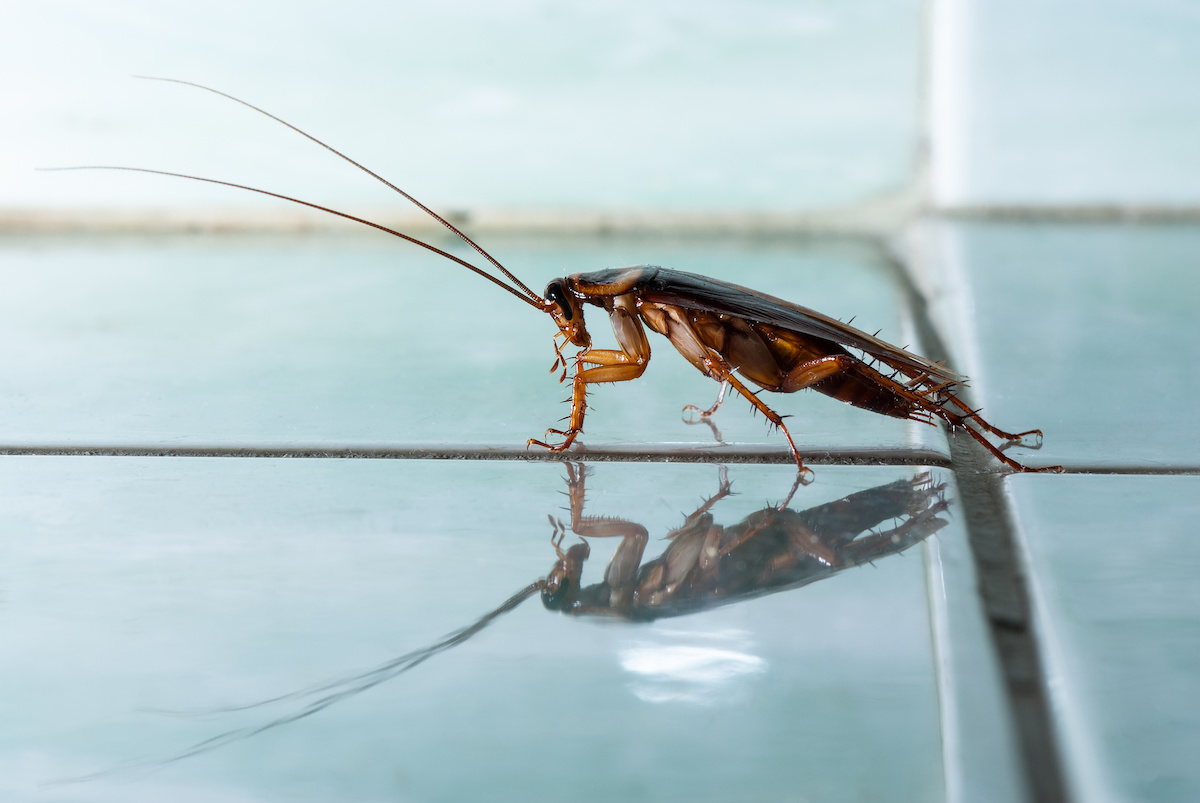 Cockroaches Cause Damage
Cockroaches are not just unsightly pests that evoke feelings of disgust; they can also cause significant damage to your home.
These resilient insects have a knack for infiltrating living spaces, and their presence can lead to a range of structural, health, and hygiene problems. Understanding the potential damages cockroaches can cause is crucial for taking proactive measures to prevent infestations and address them promptly if they occur.
Here's a closer look at how cockroaches can damage your home:
Structural damage

Chewing and biting
Electrical wiring
Insulation and wall cavities

Food contamination
Disease transmission

Pathogens and bacteria
Asthma and allergies

Odor and stains
Population growth and rapid infestations

Rapid reproduction
Hidden nests

Negative perceptions and psychological impact

Health concerns
Social stigma
By understanding the damaging impact of cockroach infestations, you can take proactive measures to prevent them, maintain cleanliness, and seek professional assistance when necessary to safeguard your home and the well-being of your family.
Tips for DIY Cockroach Removal
1. Sanitation is Key
The first step in cockroach control is maintaining a clean and sanitary environment:
a. Regularly clean countertops, floors, and other surfaces to remove food particles.
b. Store food in airtight containers to prevent cockroaches from accessing their food source.
c. Fix leaky faucets and pipes to eliminate sources of moisture that cockroaches need to survive.
d. Remove clutter and seal cracks and crevices where cockroaches could hide.
2. Homemade Cockroach Baits
Creating your own cockroach bait is an effective way to attract and eliminate these pests:
a. Mix equal parts of boric acid and powdered sugar. Sprinkle this mixture in areas where cockroaches are likely to frequent.
b. Combine baking soda and sugar in a 1:1 ratio and place it in small containers. The baking soda will react with the cockroach's stomach acid and prove fatal.
3. Natural Repellents for Cockroach Removal
Certain natural substances can help repel cockroaches:
a. Essential oils: Peppermint, eucalyptus, and tea tree oils are known to have repellent properties. Mix a few drops with water and spray in infested areas.
b. Catnip: Nepetalactone, a compound found in catnip, acts as a repellent to cockroaches. Leave sachets of dried catnip in areas of cockroach activity.
4. DIY Cockroach Removal Traps
Simple traps can capture cockroaches and help control their population:
a. Jar traps: Place a bait like bread or fruit inside a glass jar and coat the inside rim with petroleum jelly. Cockroaches will climb in but won't be able to escape.
b. Sticky traps: Commercial or homemade sticky traps can capture roaches as they walk across the adhesive surface.
5. Diatomaceous Earth
Diatomaceous earth is a natural powder that damages the exoskeleton of insects, causing them to dehydrate and die. Sprinkle this powder in cracks and crevices where cockroaches hide.
6. Vinegar Solution for Cockroach Removal
Vinegar is a versatile household item that can help repel cockroaches:
a. Mix equal parts of white vinegar and water in a spray bottle.
b. Spray this solution around areas where cockroaches are likely to enter, such as doors, windows, and baseboards.
7. Proper Waste Management
Cockroaches are attracted to garbage, so proper waste management is crucial:
a. Seal trash bags tightly and dispose of them regularly.
b. Keep outdoor trash bins tightly closed to prevent cockroaches from accessing food sources.
8. Seal Entry Points
Prevent cockroaches from entering your home by sealing gaps and cracks in walls, floors, and windows:
a. Use caulk or weatherstripping to seal gaps around doors and windows.
b. Inspect your home for gaps in the foundation and walls, and seal them with appropriate materials.
How Professionals Can Help in Cockroach Removal
Cockroach infestations can be persistent and challenging to tackle on your own. When your DIY efforts don't yield the desired results or the infestation is severe, it's time to consider seeking help from professional pest control experts. These professionals have the knowledge, experience, and tools needed to effectively address cockroach problems and prevent future infestations.
Here's how professionals can assist you in dealing with cockroach infestations:
1. Accurate Identification
Professional pest control technicians are trained to identify the specific species of cockroaches infesting your home. Different cockroach species have varying behaviors and habits, and proper identification is essential for effective treatment strategies.
2. Thorough Inspection
Professionals conduct thorough inspections of your home to identify the extent of the infestation and pinpoint areas where cockroaches are hiding, nesting, and breeding. This assessment helps them tailor their treatment plan to address your unique situation.
3. Customized Treatment Plans
Based on their assessment, professionals create customized treatment plans that target the specific type of cockroach infesting your home and the severity of the problem. This ensures that the treatment approach is efficient and effective.
4. Targeted Treatment
Pest control experts use a combination of methods and products to target cockroaches at various life stages. These treatments are formulated to eliminate existing cockroach populations and prevent future infestations.
5. Use of Professional-Grade Products
Pest control professionals have access to a range of professional-grade insecticides, baits, and repellents that are not available to the general public. These products are more potent and effective in eradicating cockroaches.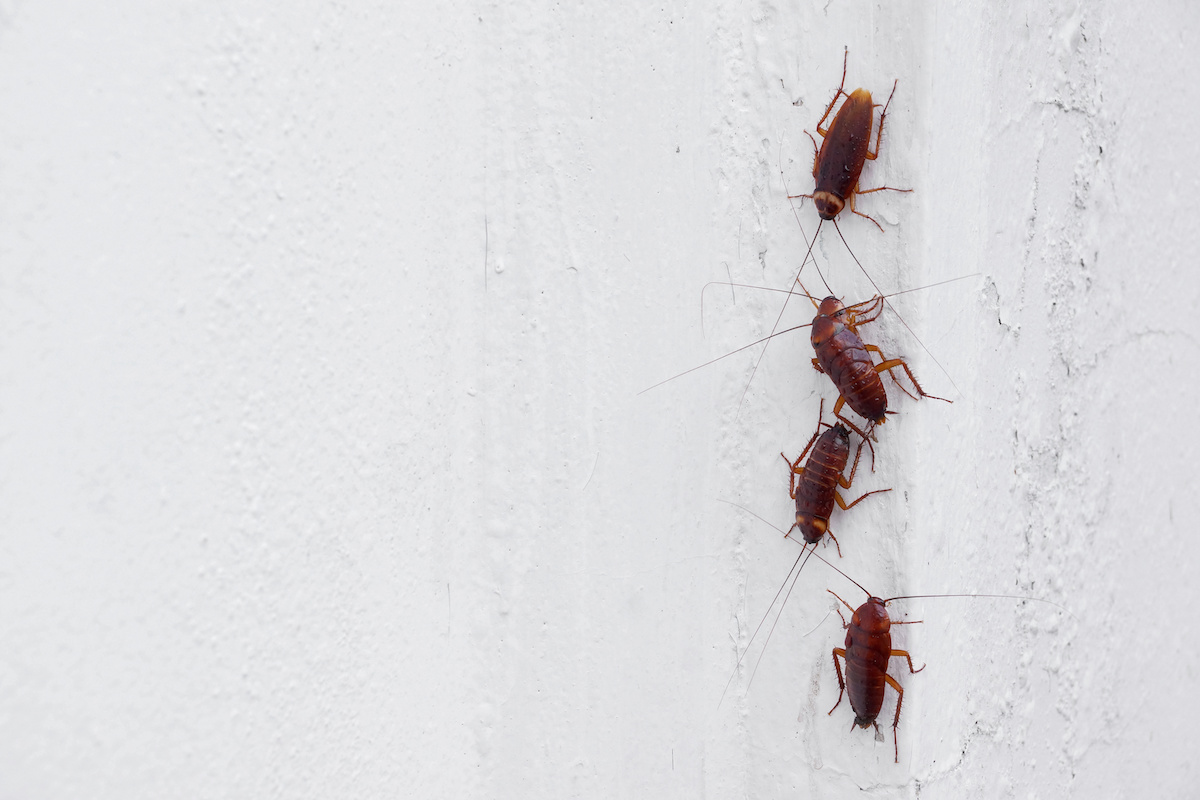 6. Safe Application
Professionals are trained in the proper and safe application of pest control products. They know where to apply treatments to minimize risks to humans, pets, and the environment.
7. Integrated Pest Management (IPM)
IPM is an approach that combines various strategies to manage pests effectively while minimizing the use of chemical treatments. Professionals use IPM principles to create a comprehensive and sustainable solution for cockroach infestations.
8. Follow-Up Inspections
After treatment, professionals often schedule follow-up inspections to assess the effectiveness of the treatment plan and make any necessary adjustments. This ensures that the infestation is completely eradicated.
9. Prevention Strategies
Pest control experts provide valuable advice on preventive measures you can take to avoid future cockroach infestations. These recommendations may include sealing entry points, maintaining cleanliness, and addressing moisture issues.
10. Health and Safety
Cockroach infestations can pose health risks due to the potential spread of diseases, allergens, and contamination. Professionals help protect your health by eliminating these risks and creating a safe living environment.
11. Time and Cost Efficiency
While some homeowners may attempt to handle cockroach infestations on their own, DIY methods can be time-consuming and may not provide long-term solutions. Professionals offer efficient solutions that save you time and reduce the risk of recurring infestations, potentially saving you money in the long run.
12. Knowledge of Local Regulations
Pest control professionals are familiar with local regulations and guidelines related to pest control practices. They ensure that treatments are carried out in compliance with these regulations.
13. Experience in Handling Tough Cases
For severe infestations or cases involving resistant cockroach populations, professionals have the expertise to handle even the toughest situations and employ advanced techniques to eradicate the pests.
Are You Prepared for DIY Cockroach Removal?
Dealing with a cockroach infestation doesn't have to be a nightmare. By understanding their behavior and implementing these DIY cockroach removal techniques, you can effectively eliminate these pests and prevent future infestations.
 Remember, consistency and thoroughness are key to success. Keep your home clean, reduce their access to food and water, and create an environment that is inhospitable to cockroaches. With determination and the right strategies, you can take control of your living space and enjoy a cockroach-free home. 
If the infestation persists, however, don't hesitate to seek professional pest control assistance for more advanced measures. Your James River Service will cover you for a wide variety of pests, including termites, ants, cockroaches, spiders, centipedes, millipedes, crickets, wasps, flies, pantry pests, mice, and rats. Our professional pest experts will provide quality customer service and more. Reach out to us for a FREE inspection!