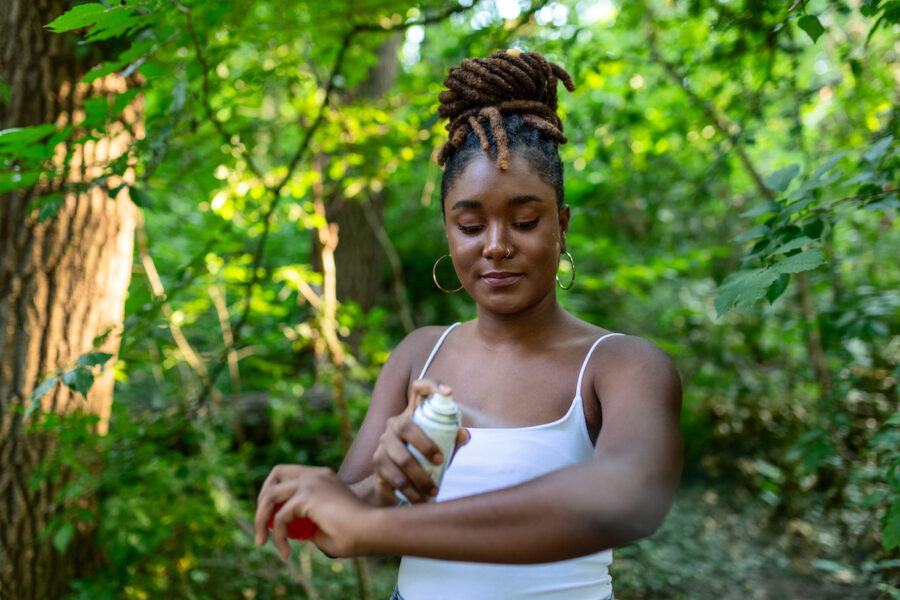 As the weather warms up, many of us look forward to spending more time outdoors in our yards. However, the presence of mosquitoes and ticks can quickly turn outdoor enjoyment into a battle against pesky pests and health concerns.
In this article, we will explore effective strategies to keep mosquitoes and ticks out of your yard, allowing you to reclaim your outdoor space and enjoy it to the fullest.
Understanding the Threats
Mosquitoes: The Annoying Bloodsuckers
Mosquitoes are not only a nuisance but also vectors for diseases like West Nile virus and Zika virus. Their itchy bites can cause discomfort, and in some cases, allergic reactions.
Mosquitoes are notorious vectors for various diseases, including but not limited to:
Malaria: Responsible for over 400,000 deaths annually, malaria is transmitted through the bite of infected female Anopheles mosquitoes.
Dengue Fever: A viral illness transmitted primarily by Aedes mosquitoes, dengue fever can lead to severe flu-like symptoms and, in some cases, life-threatening complications.
Zika Virus: Zika, also transmitted by Aedes mosquitoes, is of particular concern for pregnant women, as it can lead to birth defects in babies.
West Nile Virus: Commonly found in North America, West Nile virus is transmitted by various mosquito species and can lead to severe neurological illnesses in humans.
Allergic Reactions: While not everyone experiences allergic reactions to mosquito bites, some individuals may develop localized swelling, itching, and redness. Severe allergic reactions (anaphylaxis) are rare but possible.
Ticks: Tiny Arachnid Threats
Ticks latch onto hosts, including humans and pets, and can be challenging to detect. Like mosquitos, they bring their own set of risks and concerns:
Lyme Disease: Lyme disease is a bacterial infection transmitted by black-legged ticks (Ixodes scapularis and Ixodes pacificus) in North America. If left untreated, it can lead to severe joint, heart, and nervous system problems.
Other Tick-Borne Diseases: Ticks can transmit a range of other diseases, including Rocky Mountain spotted fever, anaplasmosis, ehrlichiosis, and babesiosis. These illnesses can cause various symptoms and complications, making early detection and treatment vital.
Difficulty in Detection: Ticks are tiny and can attach to both humans and animals without being noticed. This makes them challenging to detect and remove, increasing the risk of disease transmission.
Allergic Reactions: Some individuals may experience allergic reactions to tick bites, which can result in localized swelling, itching, and discomfort.
Co-Infections: In some regions, ticks may carry multiple pathogens, leading to co-infections. This can complicate the diagnosis and treatment of tick-borne illnesses.
Long-Term Health Impacts: Tick-borne diseases can have long-term health impacts, including chronic pain, fatigue, and neurological problems, even after successful treatment.
Understanding the specific threats posed by mosquitoes and ticks in your region is essential for effective prevention and protection. Local health authorities and vector control agencies often provide information about prevalent diseases and preventive measures to safeguard your family's health while enjoying outdoor activities.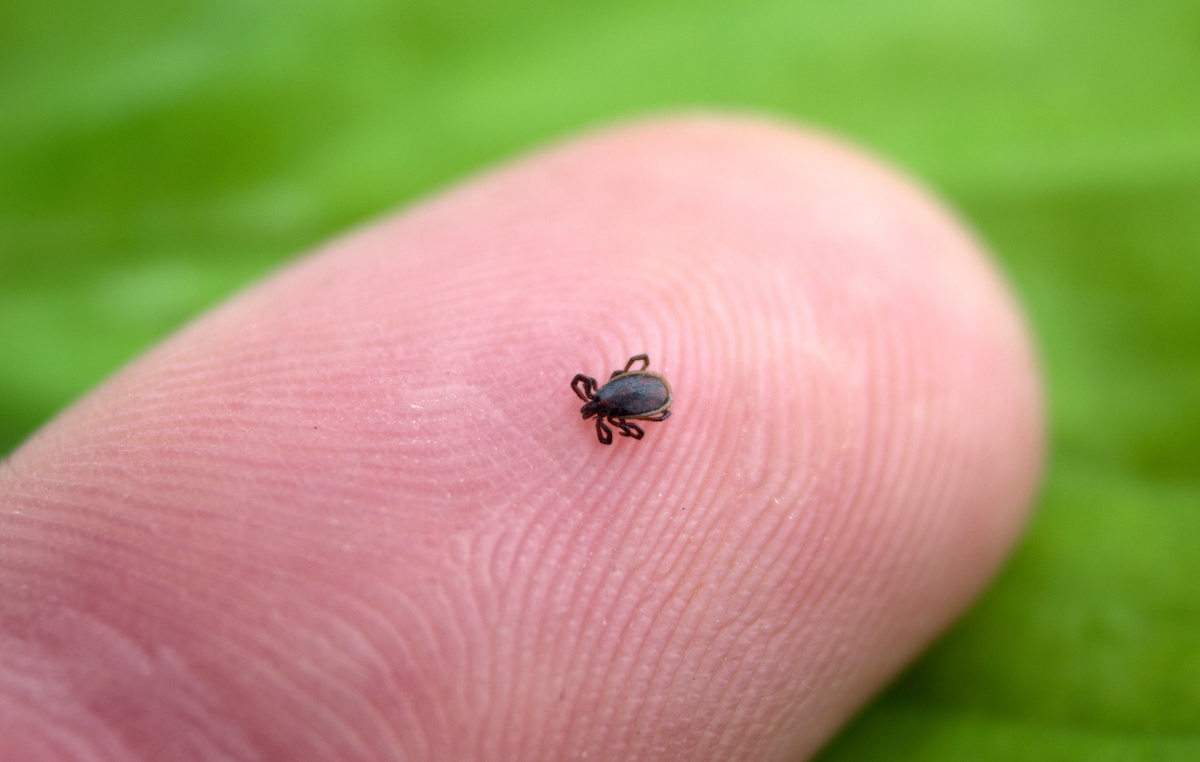 Landscaping and Yard Maintenance
Regular Yard Maintenance
Maintaining a well-kept yard can deter mosquitoes and ticks. Mow your lawn regularly, trim overgrown vegetation, and remove leaf litter or debris where pests can hide.
Remove Standing Water
Mosquitoes breed in standing water. Regularly inspect your yard for potential breeding sites like clogged gutters, birdbaths, and flowerpot saucers. Empty or treat these areas to prevent mosquito larvae from developing.
Natural Repellents and Plants for Mosquitos and Ticks
There are several natural repellants and plants for mosquito and tick control:
Citronella Candles and Torches: Citronella candles and torches release a natural mosquito-repelling scent when burned. Place them strategically around your outdoor seating areas to create a mosquito-free zone.
Lavender, Marigold, and Mint: Planting mosquito-repelling plants like lavender, marigold, and mint in your garden can help keep these pests at bay. Their fragrances deter mosquitoes, making them excellent additions to your landscape.
Cedar Mulch: Using cedar mulch in your garden can naturally repel ticks and other insects. Cedar contains natural oils that act as an insect deterrent, making it an eco-friendly landscaping option.
Yard Modifications to Keep Mosquitos and Ticks Out
Install Fans and Screens: Outdoor ceiling fans and screened-in porches can create a breeze that makes it difficult for mosquitoes to fly. Screens keep pests out while allowing you to enjoy the fresh air.
Perimeter Fencing: Install a tick-repellent fence or a deer fence to keep animals that carry ticks away from your yard. This can significantly reduce your tick exposure.
Create a Tick Barrier: Consider creating a barrier around your yard using gravel or wood chips. Ticks have difficulty crossing these materials, reducing the chance of encountering them.
Controlling Mosquitos and Ticks
Natural Mosquito: ControlIntroduce natural mosquito predators like dragonflies and bats to your yard. These creatures feed on mosquitoes and can help keep their populations in check.
Professional Pest Control: If your mosquito or tick problem persists despite your efforts, consider hiring a professional pest control service. They can provide targeted treatments to reduce pest populations effectively.
Mosquito Traps: Mosquito traps, such as propane-powered devices, emit carbon dioxide and heat to attract mosquitoes. Once lured in, the pests are captured and killed, reducing their numbers in your yard.
Personal Protection from Mosquitos and Ticks
Wear Protective Clothing
Long-Sleeved Shirts and Pants: When spending time in areas where mosquitoes and ticks are prevalent, opt for lightweight, long-sleeved shirts and long pants. Tucking your pants into your socks or boots creates a barrier that makes it difficult for ticks to crawl up your legs.
Light Colors: Mosquitoes are attracted to dark colors, so wearing light-colored clothing can make you less appealing to them. Additionally, light-colored clothing makes ticks more visible, making it easier to spot and remove them.
Use Permethrin-Treated Clothing: Permethrin is an insect repellent that can be applied to clothing and gear. It provides long-lasting protection against both mosquitoes and ticks. Consider treating your outdoor clothing, socks, and shoes with permethrin for added defense.
Use Insect Repellent
Choose the Right Repellent: Select an Environmental Protection Agency (EPA)-)-registered insect repellent that contains active ingredients such as DEET, picaridin, or oil of lemon eucalyptus (OLE). These repellents have been proven effective against mosquitoes and ticks.
Apply Repellent Properly: Follow the instructions on the repellent label carefully. Apply it to exposed skin and clothing, but avoid applying it to cuts, wounds, or irritated skin. Take care when applying to the face and use your hands to apply to avoid contact with the eyes and mouth.
Reapply as Needed: In high mosquito or tick activity areas, you may need to reapply repellent according to the product's instructions. Sweating, swimming, or wiping the skin can reduce the effectiveness of the repellent.
Perform Regular Tick Checks
After Outdoor Activities: After spending time outdoors in tick-prone areas, conduct thorough tick checks on yourself, your family members, and your pets. Ticks often latch onto warm, hidden areas such as the scalp, behind the ears, underarms, groin, and the back of the knees.
Use a Full-Length Mirror: A full-length mirror can be helpful for checking hard-to-see areas of the body. Have a partner or family member assist with tick checks, especially for areas that are difficult to inspect on your own.
Prompt Tick Removal: If you find a tick attached to your skin, remove it promptly using fine-tipped tweezers. Grasp the tick as close to the skin's surface as possible and pull upward with steady, even pressure. Clean the bite area and your hands with rubbing alcohol or soap and water.
Shower After Outdoor Activities
After spending time outdoors, especially in areas known for ticks, take a shower as soon as possible. Use a washcloth or loofah to thoroughly scrub your skin. This can help remove unattached ticks and reduce the risk of tick-borne diseases.
Avoid Peak Mosquito Activity Times
Mosquitoes are most active during dawn and dusk. If possible, plan outdoor activities during other times of the day when mosquito activity is lower. If you must be outdoors during peak mosquito hours, take extra precautions by wearing protective clothing and applying repellent.
Protect Your Head
Wearing a hat with a wide brim can provide protection from ticks falling from trees or overhanging vegetation. Additionally, you can tuck your hair under the hat to prevent ticks from attaching to your scalp.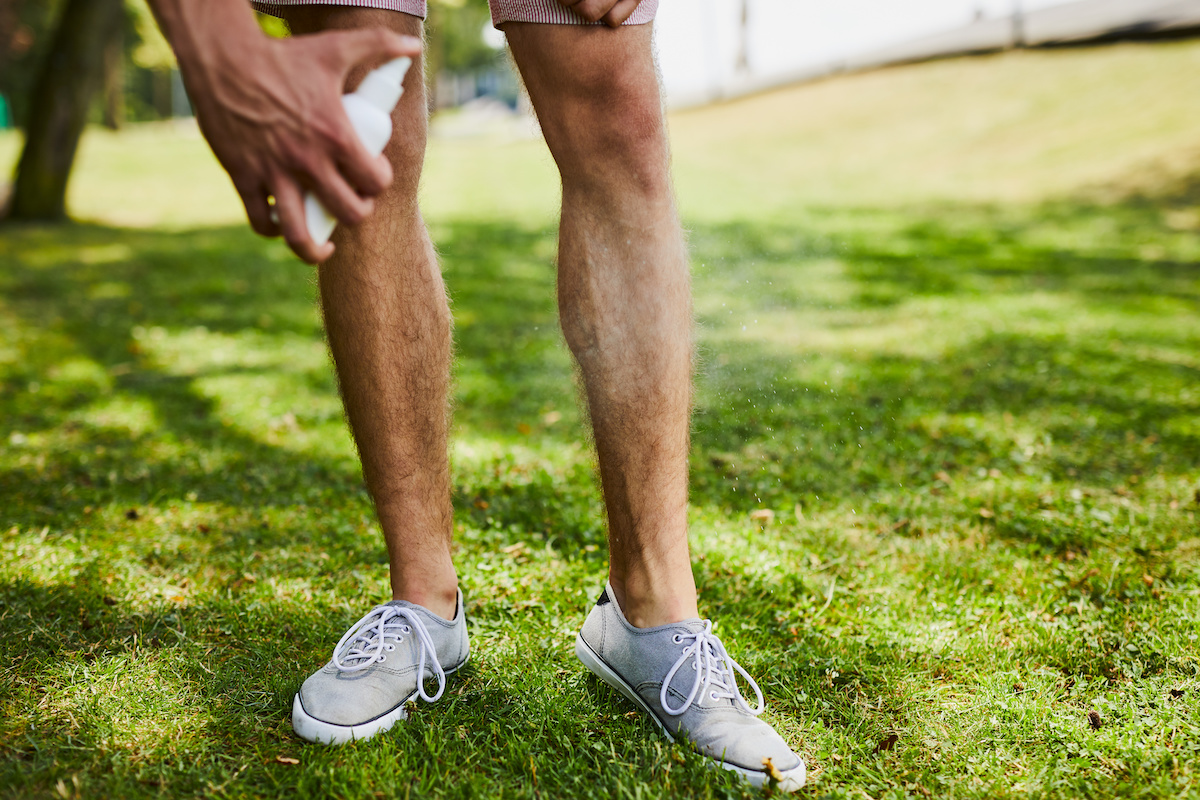 Pet Protection from Mosquitos and Ticks
Tick Checks
After outdoor activities, check your pets for ticks and promptly remove any you find. Pay close attention to ears, paws, and neck areas.
Tick Prevention for Pets
Consult your veterinarian about tick prevention products for your pets. These can include spot-on treatments, collars, or oral medications to protect them from tick bites.
Dealing with Tick-Prone Wildlife
Remove Attractants
Bird feeders and fallen fruit can attract wildlife like deer, which can carry ticks. Minimize these attractants to reduce the presence of tick-prone animals.
Consult a Wildlife Expert
If you have persistent issues with tick-prone wildlife in your yard, consult a wildlife expert or local animal control for humane and effective solutions.
Additional Tips and Considerations for Keep Mosquitos and Ticks Out of Your Yard
Travel Considerations
If you've been in an area known for tick-borne diseases, thoroughly check yourself, your family members, and pets for ticks upon returning home. Prompt removal can reduce the risk of disease transmission.
Regular Yard Inspections
Perform regular inspections of your yard and outdoor spaces for pest activity. Early detection can help you address issues before they become widespread.
Enjoy Your Backyard by Keeping Mosquitos and Ticks Out
Mosquitoes and ticks can make outdoor activities less enjoyable and pose health risks to you, your family, and your pets.
However, with the right strategies, you can keep these pests out of your yard and create a safer and more pleasant outdoor environment. Enjoy your yard to the fullest while minimizing the risks associated with mosquitoes and ticks by:
Implementing landscaping changes
Using natural repellents
Making yard modifications
Taking personal and pet protection measures
If you need professional help getting mosquitos and ticks out of your yard, reach out to our team at James River Pest Solutions for a free inspection!