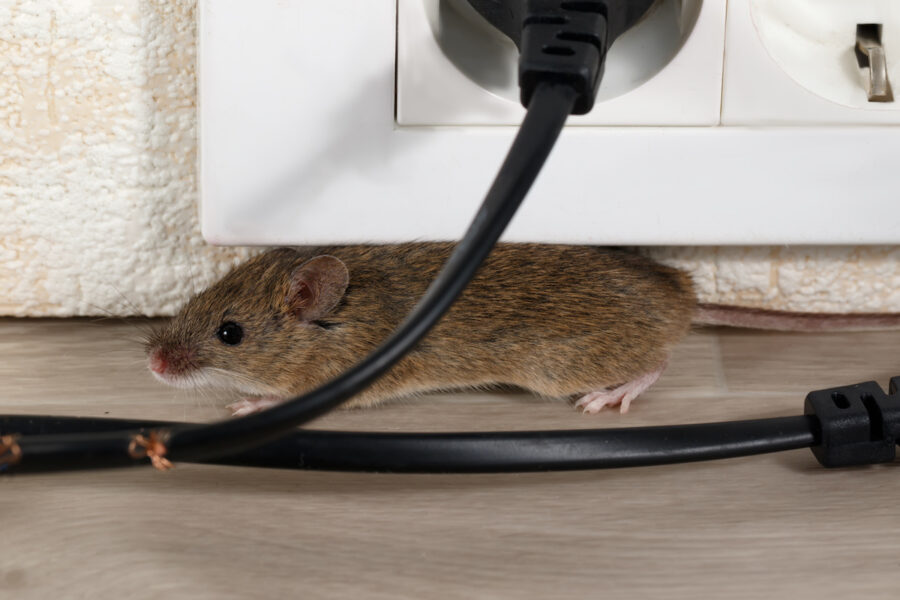 The pitter-patter of tiny feet and the telltale signs of chewed wires or gnawed food packaging are enough to make any homeowner cringe: you have unwelcome guests in your home, and they come in the form of rats and mice.
These rodents, known for their ability to adapt and thrive in various environments, can quickly become a nuisance, causing property damage and posing health risks.
In this blog, we will explore effective strategies for evicting these unwanted visitors and preventing their return.
What to Know About Rats and Mice
Before diving into the methods for dealing with these pesky rodents, it's essential to understand their habits and behaviors:
1. Types of Rodents
The most common types of rodents that invade homes are the House Mouse (Mus musculus), the Norway Rat (Rattus norvegicus), and the Roof Rat (Rattus rattus). While their physical characteristics and habits may differ slightly, the principles for dealing with them are generally the same.
2. Reproduction Rate
Rats and mice are notorious for their rapid reproduction rates. A single female mouse can produce up to a dozen offspring in just three weeks, and she can give birth to multiple litters per year. This means that an infestation can grow quickly if not addressed promptly.
3. Nocturnal Behavior
Rats and mice are primarily nocturnal, which means they are most active at night. This behavior can make it challenging to spot them during the day.
4. Omnivorous Diet
Rats and mice are omnivores and will eat almost anything they can find. They are particularly attracted to food sources, making kitchens and pantries their favorite places to explore.
5. Nests and Entry Points
These rodents build nests in hidden, sheltered areas. They can enter homes through small cracks, gaps, and openings in foundations, walls, and roofs.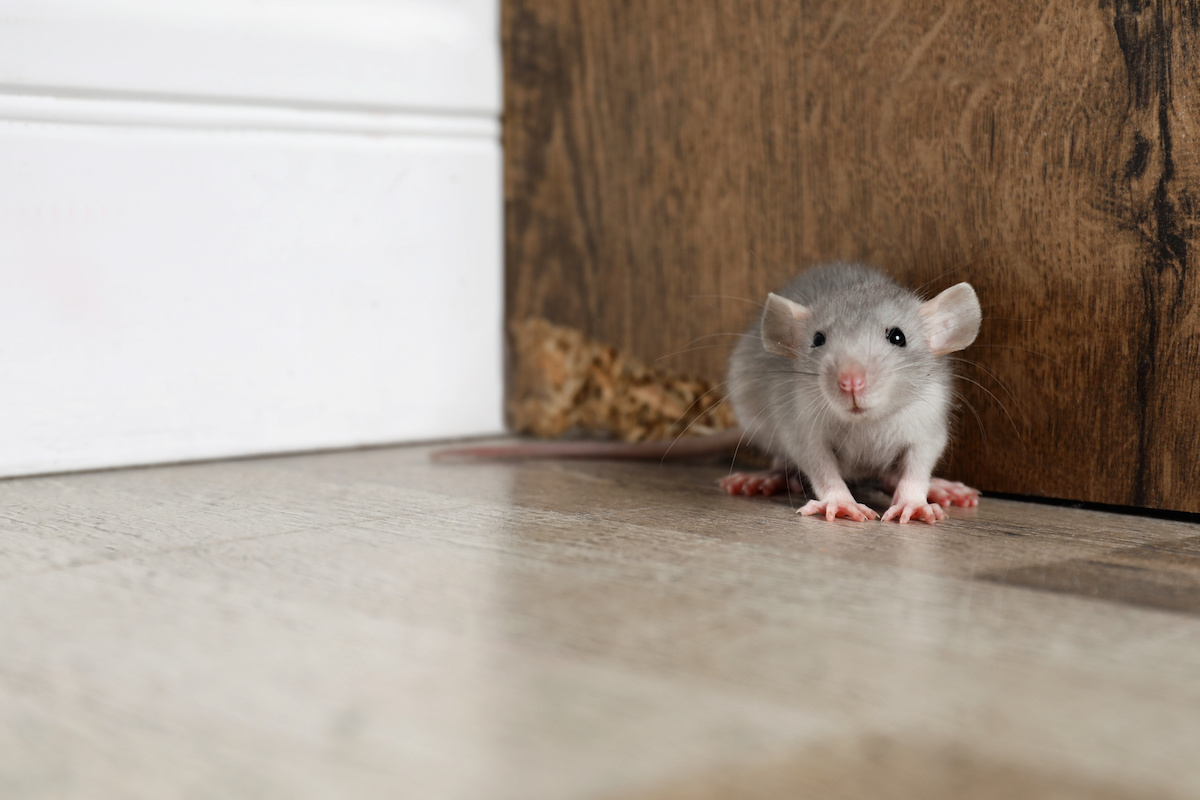 Signs of Rats and Mice Infestations
Recognizing the signs of a rat or mouse infestation is crucial for taking appropriate action.
Some common indicators include:
Droppings: Look for small, pellet-like feces in areas where rodents have been active.
Gnaw Marks: Rats and mice have continuously growing incisors, and they gnaw on various materials to keep them in check. Check for chewed wires, wood, and cardboard.
Nesting Material: Rodents use materials like paper, fabric, and insulation to build nests. Discovering these materials in unusual places can indicate an infestation.
Scratching Sounds: Listen for scratching or scurrying sounds, especially at night.
Urine Odor: A strong, musty odor may be a sign of rodent urine.
Footprints: You may spot small footprints or tail marks in dusty or soiled areas.
Removing Rats and Mice from Your Home
Once you've confirmed the presence of rats or mice in your home, it's time to take action. Here's a step-by-step guide on how to effectively remove these rodents from your living space:
1. Identify the Problem Areas
Determine where the rodents are most active and locate their entry points. Inspect your home for cracks, holes, and gaps that they may be using to enter.
2. Eliminate Food Sources
Rats and mice are attracted to food, so the first step in evicting them is to remove their food supply. Store food in airtight containers, clean up crumbs and spills, and ensure trash cans have secure lids.
3. Set Rats and Mice Traps
Traps are one of the most effective methods for catching rodents.
There are different types of traps available:
Snap Traps: These traditional traps are designed to kill rodents quickly. Place them along walls and in areas where you've seen signs of activity.
Glue Traps: These traps capture rodents by sticking them to a sticky surface. While effective, they may not be considered humane by some.
Live Traps: Live traps capture rodents without harming them. You can then release them outside, away from your home.
Electronic Traps: These traps deliver an electric shock to the rodent when it enters, quickly and humanely killing it.
Remember to use appropriate bait for your traps, such as peanut butter, cheese, or a small piece of fruit.
4. Seal Entry Points
Identify and seal any entry points where rodents are getting into your home. Use materials like steel wool, caulk, or foam insulation to block gaps and holes.
5. Maintain Your Yard
Keep the area around your home clean and well-maintained. Trim branches and bushes away from your house, and keep your yard free from clutter that could provide rodents with hiding spots.
6. Eliminate Rats and Mice Nests
If you find evidence of nests, remove them. Dispose of nesting materials carefully to avoid exposure to any pathogens they may carry.
7. Regular Inspections
After implementing these steps, continue to inspect your home for signs of rodent activity. Check traps regularly, and monitor the effectiveness of your efforts.
8. Seek Professional Help
If your efforts to remove rats and mice are not effective, or if you have a severe infestation, it's advisable to seek professional pest control services. Pest control experts have the experience and tools to deal with even the most challenging infestations.
Preventing Future Rats and Mice Infestations
Once you have successfully removed rats and mice from your home, it's crucial to take steps to prevent future infestations.
Here are some prevention strategies:
Regular Maintenance: Keep your home in good repair, addressing any cracks or gaps that could serve as entry points.
Maintain Cleanliness: Regularly clean your home, paying particular attention to kitchens and food storage areas.
Seal Trash Containers: Use containers with secure lids to keep rodents out of your trash.
Yard Maintenance: Keep your yard clean and free from clutter, making it less attractive to rodents.
Monitoring: Continue to monitor your home for signs of rodent activity to catch any potential problems early.
Professional Pest Control: Consider regular pest control services to ensure ongoing protection against rats and mice.
How James River Pest Solution Can Help Get Rats and Mice Out of Your Home
Dealing with a rat or mouse infestation can be a daunting task, and that's where James River Pest Solutions comes in as your trusted partner in pest control. Here's how our expertise and services can help you effectively remove rodents from your home:
1. Inspection and Assessment
Our skilled technicians begin by thoroughly inspecting your property to determine the extent of the infestation, identify entry points, and assess the conditions that may attract rodents. This initial assessment is critical in developing a tailored plan to address your specific situation.
2. Customized Treatment Plans
At James River Pest Solutions, we believe in tailored solutions. Based on our assessment, we create a customized treatment plan that suits your home's unique needs. Our approach focuses on both removing existing rodents and preventing future infestations.
3. Safe and Humane Trapping and Removal
Our experts employ safe and humane trapping and removal methods to capture rodents without causing unnecessary harm. We understand the importance of animal welfare and ensure that rodents are handled with care.
4. Pest-Proofing Your Home
Sealing entry points and preventing further infestations is a key component of our service. We employ durable and effective materials to seal gaps, cracks, and holes, ensuring that rodents cannot re-enter your home.
5. Monitoring and Follow-Up
Our commitment to your satisfaction doesn't end with the initial treatment. We provide ongoing monitoring to ensure that the problem has been completely resolved and that your home remains pest-free. If any issues arise, we are quick to address them.
6. Expert Advice and Tips
Our technicians are not only skilled in pest control but also in educating homeowners on how to prevent future infestations. We offer valuable advice and tips on maintaining a rodent-free home.
7. Professional Experience
With years of experience in pest control, James River Pest Solution has successfully helped countless homeowners regain control of their properties and enjoy a pest-free environment. Our expertise and proven methods are your assurance of effective pest removal and prevention.
8. Local Knowledge
As a local pest control company, we are well-versed in the specific challenges posed by the rodent population in your area. This local knowledge allows us to devise more effective strategies for rodent control.
James River Pest Solutions is your reliable partner in getting rid of rats and mice from your home. Our comprehensive services, customized treatment plans, and dedication to pest prevention make us the ideal choice for homeowners looking to maintain a pest-free living environment.
When you choose James River Pest Solutions, you're choosing a team of experts committed to your peace of mind and the safety of your home. Don't let rodent infestations take over; contact us today and reclaim your home from these unwanted guests.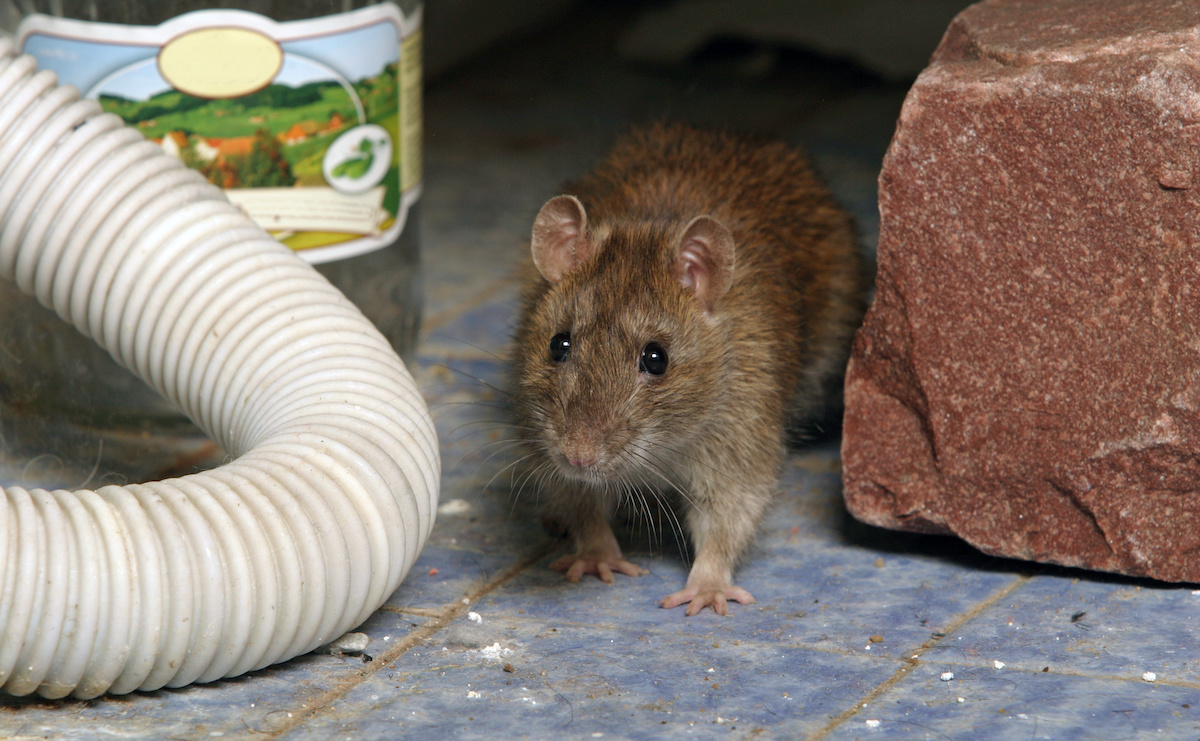 Keep Rats and Mice Out of Your Home
Rats and mice are common household pests that, if left unaddressed, can cause damage to your property and pose health risks. By understanding their behavior, recognizing the signs of infestation, and taking effective steps to remove and prevent them, you can ensure a rodent-free home.
Remember that persistence and vigilance are key when dealing with these unwanted guests, and seeking professional assistance may be necessary for more challenging situations.