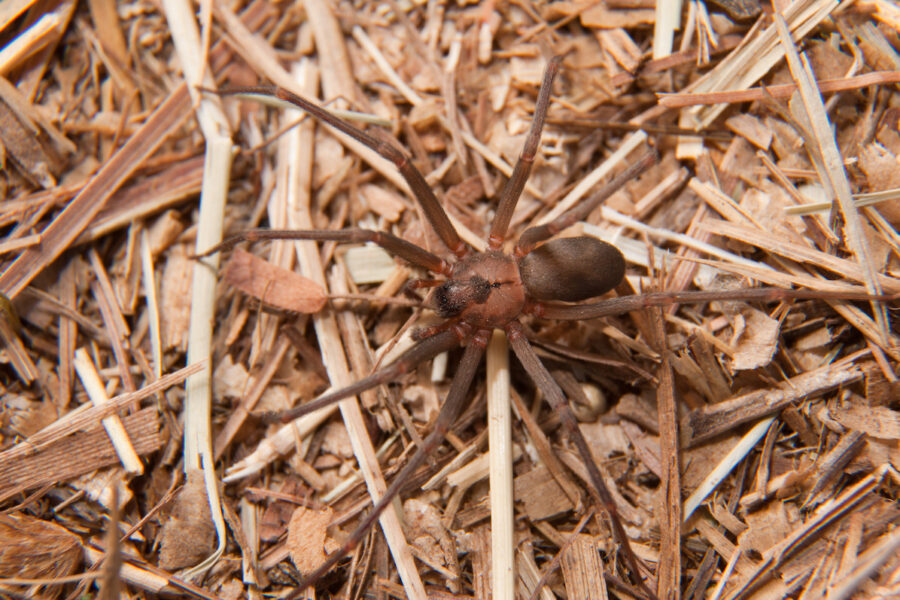 Virginia, often known for its stunning landscapes, rich history, and diverse wildlife, is also home to a variety of spiders. These eight-legged arachnids play a crucial role in the local ecosystem, maintaining a balance in the insect population. While some spiders in Virginia are quite harmless, others might evoke a sense of unease due to their appearance.
In this article, we will explore the common spiders you're likely to encounter in Virginia, their characteristics and behavior, and dispel some myths about these fascinating arachnids. We will also explain how James River Pest Solutions can help you get them out of your home.
9 Spiders You May Find in Virginia
1. Yellow Garden Spider
Appearance: People recognize the yellow garden spider by its striking yellow and black abdomen, which often features a zigzag pattern. Females are significantly larger than males, with a body length of up to 1 inch.
Habitat: You'll often find these spiders in gardens, fields, and meadows where they construct large orb-shaped webs to capture flying insects.
Behavior: Yellow garden spiders are not aggressive and rarely bite humans. They are excellent hunters, relying on their webs to catch prey such as flies and bees.
2. Orb Weaver Spiders
Orb weaver spiders represent a diverse family of spiders in Virginia. They create intricate, circular-shaped webs that people typically find in gardens, wooded areas, and meadows.
Appearance: These spiders vary in size and color, but many have distinct patterns and shapes on their abdomens. The common garden spider, for instance, features a white or yellow abdomen with black markings.
Behavior: Orb weaver spiders are not considered dangerous to humans. They are primarily beneficial, as their webs capture a variety of flying insects, helping to control insect populations.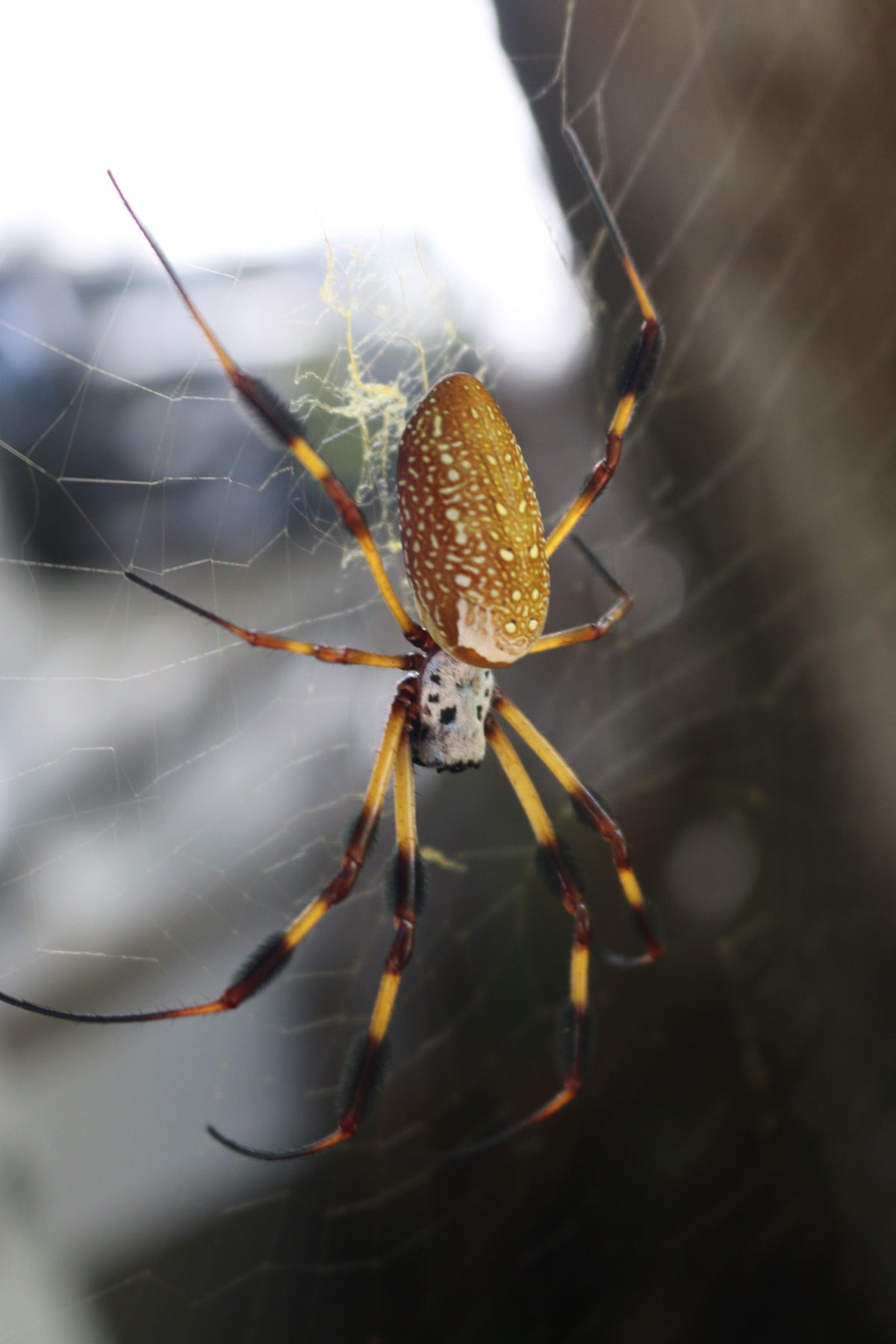 3. Wolf Spider
Appearance: Wolf spiders are robust and hairy, with a brown or grayish coloration. They have a unique eye pattern, with four small eyes on the bottom row and four larger eyes on the top row.
Habitat: These spiders are ground-dwellers and live in grassy areas, gardens, and near homes. They don't spin webs to catch prey but actively hunt insects and small animals.
Behavior: While wolf spiders are not considered dangerous, but will bite if provoked or threatened. The bite is typically mild and rarely causes severe symptoms in humans.
4. Crab Spider
Appearance: Crab spiders get their name from their crab-like appearance, with front legs held out to the sides. They come in various colors and often camouflage themselves to match the flowers or surfaces where they wait for prey.
Habitat: These spiders are commonly found on flowers, where they lie in wait for flying insects to land.
Behavior: Crab spiders are not aggressive and usually only bite if mishandled. They are beneficial to gardeners, as they help control insect pests.
5. Jumping Spider
Appearance: Jumping spiders are small and compact, often with iridescent colors and distinctive patterns. They have large front-facing eyes that give them excellent vision.
Habitat: Jumping spiders can be found in a variety of environments, from gardens and grassy areas to homes. They actively hunt insects by stalking and pouncing on their prey.
Behavior: Jumping spiders are curious and inquisitive, often approaching humans without fear. They are not considered dangerous and rarely bite, but if they do, the bite is typically mild and causes no lasting harm.
6. Brown Recluse Spider
Appearance: The brown recluse spider is identifiable by its light to medium brown color and distinctive violin-shaped mark on its back.
Habitat: Brown recluse spiders prefer dark, secluded places and can be found in basements, closets, and other hidden areas.
Behavior: While brown recluse spiders are venomous, they are reclusive and rarely bite humans unless provoked or trapped. Their bites can be serious and may cause necrotic skin conditions in some cases, but bites are relatively uncommon.
7. Black Widow Spider
Appearance: The black widow spider is known for its glossy black color with a distinctive red hourglass shape on the abdomen.
Habitat: Black widow spiders can be found in dark, sheltered locations such as woodpiles, sheds, and garages.
Behavior: Black widow spiders are venomous, and their bites can be painful and cause symptoms like muscle cramps and nausea. However, bites are infrequent, and fatalities are extremely rare. These spiders are not aggressive and will typically only bite if disturbed.
8. Cellar Spider
Appearance: Cellar spiders, also known as "daddy longlegs," have small bodies and exceptionally long, thin legs. They are pale yellow to light brown.
Habitat: These spiders are often found in dark, damp areas like basements, cellars, and crawl spaces.
Behavior: Cellar spiders are not dangerous to humans and do not possess venomous bites. They are known for their delicate appearance and their habit of building messy, cobweb-like webs.
9. House Spider
Appearance: House spiders have a medium-sized body with brownish coloration and patterns on their bodies.
Habitat: As the name suggests, house spiders often inhabit and surround homes, especially in corners and undisturbed areas.
Behavior: House spiders are not venomous and rarely bite humans. Primarily nuisance pests, you can easily remove them if their presence becomes bothersome.
Common Spider Myths and Misconceptions
Before we conclude, let's dispel some common myths and misconceptions about spiders:
All Spiders Are Dangerous: In reality, the vast majority of spider species are harmless to humans and play an essential role in controlling insect populations.
Spiders Are Aggressive: Spiders typically only bite in self-defense or when provoked. Most are more interested in finding food than in confronting humans.
All Spiders Spin Webs: While many spiders do build webs to catch prey, others actively hunt or use other methods to capture insects.
You Swallow Spiders While Sleeping: The idea that people swallow spiders while sleeping is a myth with no factual basis. Spiders are cautious and avoid approaching large, warm-blooded animals.
Daddy Longlegs Are the Most Venomous Spiders: This common myth is false. While daddy longlegs have venom, it is not potent enough to harm humans, and they rarely bite.
All Black Spiders Are Black Widows: Not all black spiders are black widows. Black widows are identifiable by the red hourglass shape on their abdomens.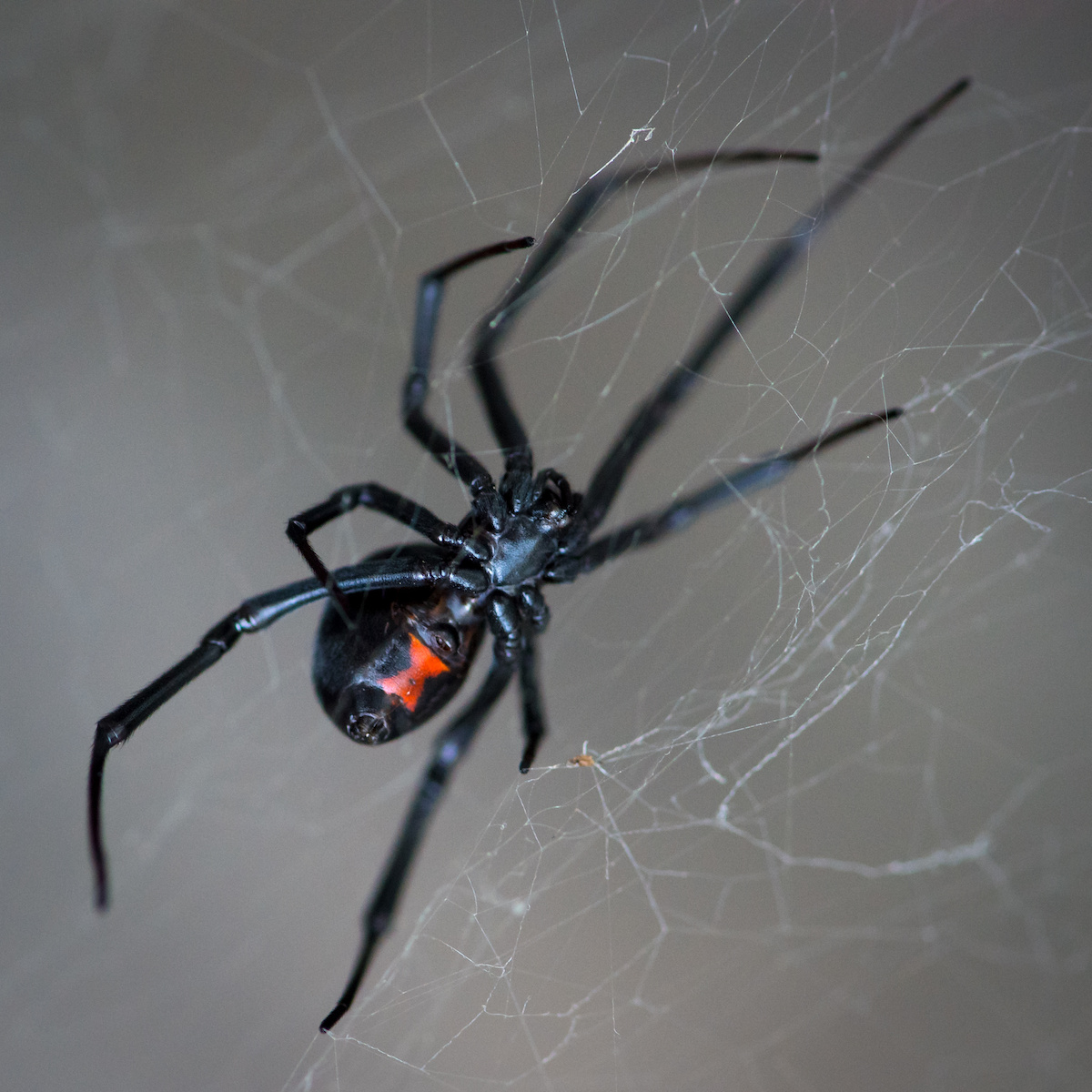 Banishing Common Spiders in Virginia: How James River Pest Control Can Help
Virginia, with its diverse landscapes, is home to a variety of spider species. While most of these arachnids are harmless, some people find the presence of spiders in their homes unsettling.
James River Pest Control is well-equipped to address common spider infestations in Virginia. Here's how we can help you get rid of these unwelcome eight-legged guests:
1. Spider Identification and Assessment
The first step in effective spider control is accurate identification. Our experienced technicians skillfully recognize various spider species prevalent in Virginia, including orb-weavers, wolf spiders, and jumping spiders. By understanding the specific spiders infesting your home, we can develop a targeted eradication plan.
2. Customized Treatment Plans
No two spider infestations are exactly alike, and a one-size-fits-all approach is rarely effective. After a thorough assessment, we create a customized treatment plan tailored to your specific spider issue. Whether you're dealing with common household spiders or need to address a more severe infestation, we have the expertise to provide a precise and effective solution.
3. Integrated Pest Management (IPM)
We follow the principles of Integrated Pest Management (IPM), a holistic approach that combines prevention, monitoring, and intervention. This method emphasizes long-term solutions, reducing the need for ongoing chemical treatments, and preventing future spider infestations.
4. Experienced Technicians
Our team of experienced pest control technicians is well-versed in the latest spider control techniques and technologies. They undergo regular training to stay updated on industry best practices, ensuring that you receive the most effective solutions.
5. Timely and Consistent Services
Consistency is vital in spider control. We offer regular service plans to ensure that spiders don't return to your home. Whether you need a one-time treatment or ongoing services, we will work with you to determine the most suitable schedule for your needs.
6. Property Preservation
Spider infestations can lead to webs, egg sacs, and general cleanliness issues in your home. By addressing spider problems promptly, you ensure that your property remains clean, comfortable, and free from unsightly spider webs.
Are Common Spiders in Virginia Taking Over Your Home?
Virginia's diverse landscapes provide a habitat for a wide variety of spider species. While some may evoke fear or curiosity, it's important to recognize that most of these arachnids are essential components of the local ecosystem, helping to control insect populations.
Understanding the common spiders in Virginia, their behaviors, and the myths surrounding them can foster a sense of coexistence and appreciation for the natural world. When encountering spiders in your home or garden, remember that many of them are harmless and beneficial.
If you do find yourself with a spider issue that needs management, consider reaching out to our team at James River Pest Control. We are experts in spider removal in Virginia and can help you feel safe in your home again.