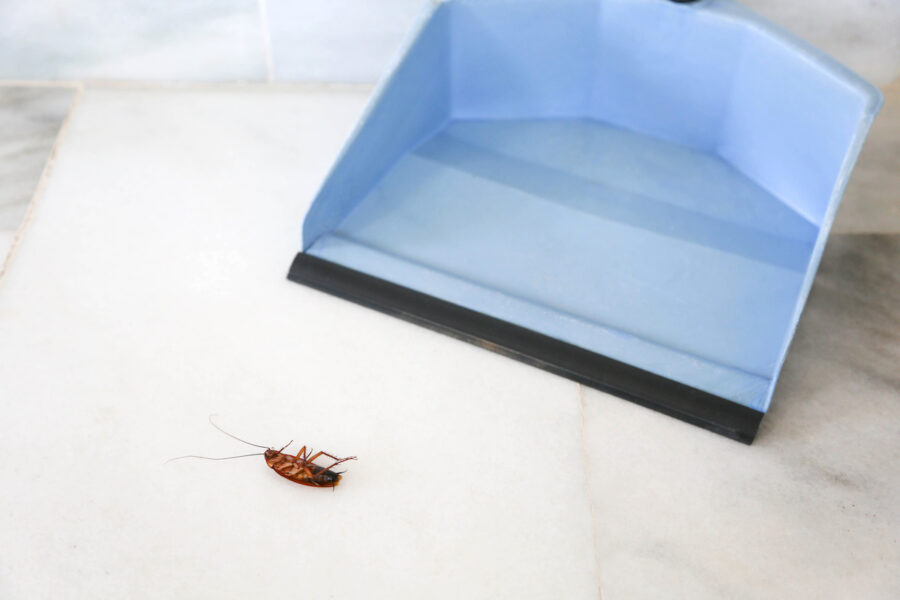 Cockroaches are not just a household nuisance; they can also wreak havoc on commercial businesses, posing significant threats to hygiene, health, and the overall reputation of the establishment.
This blog explores various strategies and best practices for keeping cockroaches at bay in commercial settings. From preventative measures to professional interventions, learn how to safeguard your business from these persistent pests.
Understanding the Cockroach Threat in Commercial Spaces
Impact on Business Reputation
Cockroach sightings in a commercial establishment can be detrimental to its reputation. Word spreads quickly, and negative reviews or publicity about pest issues can drive away customers. Maintaining a pest-free environment is crucial for sustaining a positive image and fostering customer trust.
Health and Safety Concerns
Cockroaches are vectors for various diseases, and their presence in a commercial space can pose serious health risks. Employees and customers alike may be exposed to allergens and pathogens carried by these pests.
Addressing health and safety concerns is not only a legal obligation but also essential for maintaining a productive and responsible business environment.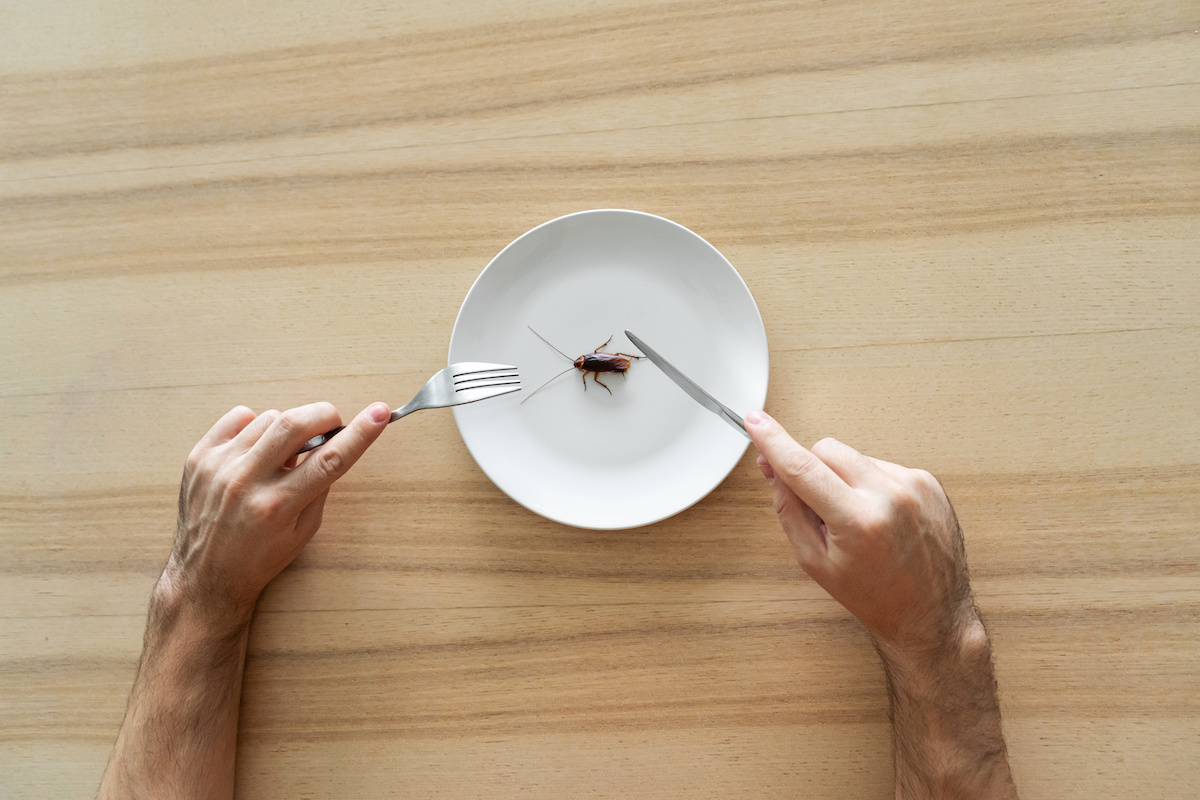 Implementing Preventative Measures
Establishing a Cleaning Routine
Regular and thorough cleaning is the foundation of cockroach prevention. Focus on areas prone to moisture and food residue, such as:
Kitchens
Dining areas
Storage spaces
Implement a cleaning schedule that includes daily tasks like sweeping, mopping, and wiping surfaces, along with deeper cleaning on a weekly or monthly basis.
Proper Waste Management
Cockroaches thrive on food remnants and organic waste. Implement strict waste management practices, ensuring that trash is promptly disposed of in sealed bins.
Regularly clean and sanitize trash bins to eliminate any odors or residue that might attract cockroaches.
Sealing Entry Points
Cockroaches can enter commercial spaces through small cracks and openings. Conduct a thorough inspection of the premises, sealing any gaps in walls, floors, or around utility entry points. Pay special attention to door and window seals, as well as areas where utility lines penetrate the building.
Monitoring and Early Detection
Implement a monitoring system to detect signs of cockroach activity early on. This may include the strategic placement of traps or monitoring devices in high-risk areas.
Regularly inspect these devices, and if any cockroach activity is detected, take immediate action to address the issue before it escalates.
Employee Training
Educate employees about the importance of maintaining a clean and pest-free environment. Provide training on:
Proper food handling
Proper waste disposal
Recognizing early signs of pest infestations
Establish clear protocols for reporting any pest sightings or concerns.
3 Benefits of Investing in Professional Pest Control Services For Commercial Business
If you run a commercial business and are having trouble with cockroaches, reaching out to a professional pest control company, like James River Pest Solutions, is the best route. You'll receive plenty of benefits, most notably the following.
1. Regular Inspections for Cockroaches
Enlisting the services of James River Pest Solutions is a proactive step toward maintaining a pest-free commercial space. Regular inspections conducted by trained technicians are fundamental in identifying potential risk areas. Our professionals have the expertise to conduct thorough assessments and recognize vulnerabilities that might go unnoticed during routine cleaning or DIY efforts.
Through systematic inspections, pest control professionals can detect early signs of cockroach activity, allowing for swift intervention before a full-blown infestation occurs. The frequency of these inspections can be customized based on the specific needs and risks associated with your business, ensuring a tailored and effective pest control strategy.
2. Customized Treatment Plans
At James River Pest Solutions, we go beyond a one-size-fits-all approach. They offer customized treatment plans that address the unique challenges of your commercial space.
These plans are crafted based on the findings of inspections, taking into account:
The layout
Nature of business
Potential attractants for cockroaches
Whether your business is in the food industry, hospitality, retail, or any other sector, a tailored treatment plan ensures that the strategies employed are not only effective but also aligned with industry regulations. Our professionals use a combination of techniques, including targeted pesticide application, habitat modification, and ongoing monitoring, to create a comprehensive and sustainable approach to cockroach prevention.
3. Integrated Pest Management (IPM)
Integrated Pest Management (IPM) is a hallmark of professional pest control services. This holistic approach focuses on long-term pest prevention with minimal reliance on chemical treatments.
Pest control professionals practicing IPM use a combination of biological control, habitat modification, and targeted pesticide application. By addressing the root causes of pest issues, such as entry points, food sources, and conducive conditions, IPM creates an environment that is inhospitable to cockroaches. This strategic and eco-friendly approach not only ensures the elimination of existing pests but also prevents future infestations.
Embracing IPM principles demonstrates a commitment to sustainable pest control practices that prioritize the health and safety of occupants while minimizing environmental impact.
Cockroach-Proofing Different Commercial Spaces
Restaurants and Food Establishments
Cockroach prevention in restaurants and food-related businesses demands an uncompromising commitment to cleanliness.
Regular and meticulous cleaning of kitchen equipment, storage areas, and dining spaces is paramount. Ensure that food storage containers are tightly sealed to eliminate potential food sources for cockroaches.
Collaborating closely with pest control professionals is not only advisable but often mandatory in this industry. Periodic inspections and targeted treatments can identify and address potential issues before they escalate, ensuring a pest-free environment that aligns with stringent health and safety standards.
Hotels and Hospitality
Hotels, with their continuous influx of guests, face unique challenges in cockroach prevention.
Regularly inspect guest rooms and common areas.
Adopt stringent cleaning protocols and focus on areas that may be overlooked, such as behind furniture and under appliances.
Seal entry points in guest rooms and public spaces.
Train staff to recognize signs of infestations early on.
For hotels, the reputation of cleanliness directly influences guest satisfaction, making ongoing pest control measures and collaboration with professionals imperative.
Offices and Workspaces
Even in commercial spaces unrelated to food services, cockroach prevention is critical for a healthy work environment. Offices should prioritize the elimination of potential hiding spots, especially in areas with electronic equipment that generates heat.
Regular cleaning, including vacuuming and dusting, plays a pivotal role.
Seal entry points such as cracks in walls, gaps around windows, and spaces around utility lines.
Educate staff on maintaining a clean workspace and promptly reporting any signs of pest activity.
A proactive approach to pest prevention in offices contributes to employee well-being and overall productivity.
Retail Spaces and Shopping Centers
Cockroach prevention in retail spaces requires a combination of cleanliness, vigilance, and strategic measures.
Regularly clean display areas, storage rooms, and employee break areas.
Ensure that products are stored in sealed containers, minimizing potential hiding spots for pests.
Collaborate with pest control professionals to conduct thorough inspections, especially in larger retail environments like shopping centers.
Implement preventative measures such as sealing entry points, managing waste effectively, and educating employees on pest prevention practices.
A space free of creepy cockroaches enhances the shopping experience for customers and protects the reputation of the business.
Educational Institutions
Schools and educational institutions, with their diverse spaces and constant foot traffic, need tailored cockroach prevention strategies.
Regularly inspect classrooms, cafeterias, and administrative areas.
Implement strict cleaning schedules, focusing on areas where food is prepared and consumed.
Seal entry points in classrooms and common areas.
Engage with pest control professionals to conduct periodic assessments and implement preventive measures.
Educate staff and students about the importance of maintaining a clean environment, promptly reporting pest sightings, and adhering to hygiene practices.
Keeping cockroaches out promotes a healthy learning environment and reinforces the commitment to student well-being.
Healthcare Facilities
Cockroach prevention in healthcare facilities is not only about cleanliness but also about safeguarding the well-being of patients.
Regularly clean patient rooms, waiting areas, and administrative spaces.
Focus on eliminating potential hiding spots and ensuring that waste is managed effectively.
Collaborate with pest control professionals to establish stringent preventive measures, especially in areas where medical supplies and equipment are stored.
Implement strict protocols for waste disposal to minimize potential attractants for cockroaches.
Educate healthcare staff on the importance of vigilance, hygiene, and reporting any signs of pest activity promptly.
A pest-free healthcare environment is integral to patient safety and the overall reputation of the facility.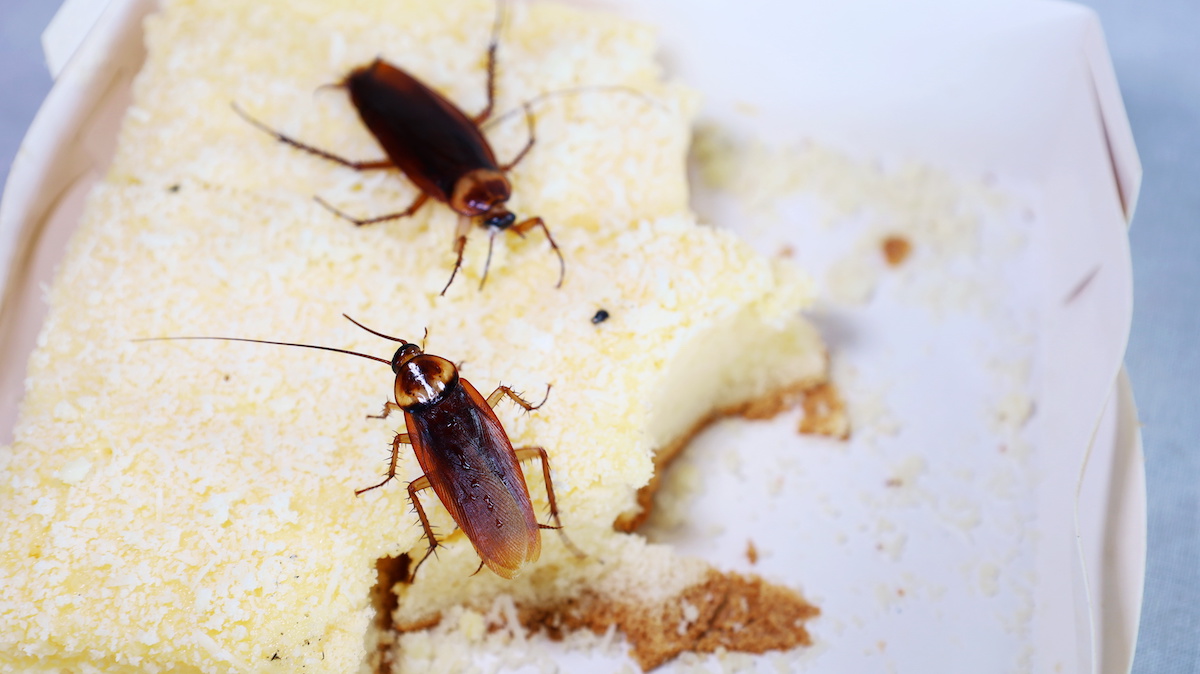 Emergency Response and Crisis Management When Cockroach Infestations Get Out of Hand
Swift Action
Despite the best preventative measures, emergencies can arise. Establish a crisis management plan that outlines swift and effective actions in the event of a cockroach sighting or infestation. This plan should include:
Communication protocols
Employee responsibilities
Coordination with professional pest control services
Temporary Closures
In severe cases, temporary closures may be necessary for thorough pest control treatments. Having a contingency plan for temporary closures, including communication with customers and employees, ensures a well-managed response that minimizes disruption and reinforces your commitment to resolving the issue.
Sustaining a Cockroach-Free Commercial Environment
Maintaining a cockroach-free commercial space requires a multifaceted approach that encompasses preventative measures, professional interventions, and crisis management strategies.
By prioritizing hygiene, employee training, and collaboration with pest control professionals, businesses can create an environment that not only meets health and safety standards but also cultivates a positive reputation among customers and clients.
A pest-free commercial space is not just a legal requirement but a testament to the commitment to providing a safe and enjoyable experience for everyone who interacts with your business. So contact James River Pest Solutions today to ensure a pest-free commercial business!