When it comes to maintaining and raising property values, many factors come into play. Oftentimes, one of the most important factors is pest control. And you may be asking, how does pest control impact property value?
Pest control is the process of managing or eliminating pests, such as rodents, insects (such as ants and termites), and other unwanted animals that can cause damage to your property. These pests can pose a significant threat to a property's value if left unmanaged.
Some of the potential threats include:
Structural damage
The spread of diseases
Reducing the overall appeal of the property
As a general rule of thumb, it's essential to manage pests on your property to maintain its value. The best way to do this is to call your local pest control service, like the ones at James River Pest Solutions. We'll help you solve the issue quickly before it becomes a larger problem.
In this article, we will investigate whether pest control affects property value and explore the various factors that influence the relationship between pest control and property value.
What are Common Methods for Pest Control?
There are many different methods of pest control that property owners and managers can use to eliminate or manage pests.
Some of the most common methods include:
Chemical treatments
Mechanical traps
Exclusion techniques
While each method has its advantages and disadvantages, it's important to understand how and when they should be used. Keep in mind that some methods are more effective when partnered with another.
To ensure you're using the right methods, contact the professional at James River Pest Solutions. We'll explain the best combinations for controlling your pests.
Chemical Treatments
Chemical treatments are the most commonly used pest control method. This typically includes the use of pesticides or other chemicals to kill or deter pests.
While chemical treatments can be effective, they also have potential downsides.
They can be harmful to human health and the environment.
They may require multiple applications before they begin to work effectively.
Some common forms of chemical treatments include:
Insecticides

Chemicals used to control or kill insects. They come in a variety of forms including sprays, baits, and dusts, and can control a range of insects like ants, fleas, and mosquitoes.

Rodenticides

Chemicals that, once ingested, work by going through the rodent's nervous system. These usually come in bait form.

Fumigants

These eliminate pests in enclosed spaces by releasing a gas or vapor that is toxic. These work best on bed bugs, termites, and stored product pests.

Repellents

These help to deter pests from entering a specific space. They work best with a combination of pest control methods to prevent re-infestation.

Growth regulators

Chemicals that inhibit the growth and development of insect pests. They work by mimicking the hormones that regulate growth, preventing the pest from reaching maturity or reproducing. They are most commonly used for fleas, mosquitoes, and cockroaches.
Please remember that while chemical treatments can help to control pest infestations, they should be used with caution and only by trained professionals. If used incorrectly, pesticides can pose a risk to human health and the environment. Be sure to follow all safety guidelines and regulations when using chemical treatments for pest control.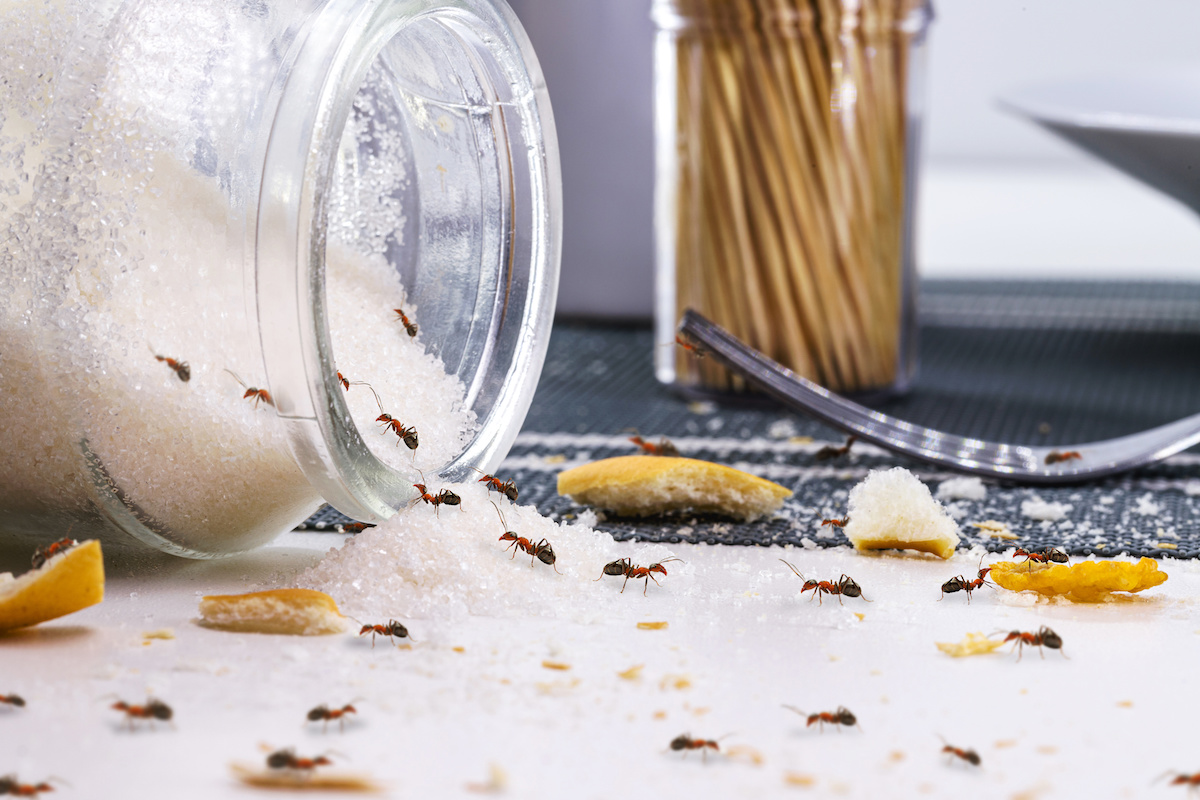 Mechanical Traps
Mechanical traps are another common option for pest control. However, they are typically more effective when partnered with another form of pest control. These traps use physical force to capture or kill pests.
Some examples of mechanical traps included:
Mousetraps
Fly traps/flyswatters
Roach traps
Ant traps
While these methods can be effective for small infestations, they may not be practical for larger ones, so consider reaching out to a pest control service to examine the scope of the infestation before you choose mechanical trapping methods.
Exclusion Techniques
Exclusion techniques involve sealing off entry points that pests use to gain access to a property.
Some common exclusion techniques include:
Sealing cracks and gaps
Installing screens
Installing door sweeps
Properly storing food
Removing standing water
Installing air curtains
Using mesh or netting
For example, sealing cracks or gaps in a building's foundation can prevent rodents from entering.
While exclusion techniques can be effective, they may not work on their own and may require you to use another form of pest control method.
While each of these methods for pest control has its pros and cons, the right method will depend on the type of pest and the severity of the infestation.
However, no matter which method is used, you have to consider the potential impact on property value before moving forward. Again, this would be a great time to reach out to a pest control service to help you determine the best course of action.
How Often Should I Use Pest Control?
Another important factor to consider is how often you should have pest control treatments.
How often you use pest control treatments will depend on a lot of different factors, such as:
The type of pest
The severity of the infestation
The property's location
For example, properties located in areas with high pest populations, like near water or in a field, may require treatments more often.
Here is a general overview of pest control frequency for some of the different types of pests:
Termites: every two years
Ants: every six months
Cockroaches: every three months
Rodents: every month
Bed bugs: every two weeks
Frequent vs. Infrequent Pest Control
Frequent pest control treatments can be expensive, and they may not always be necessary.
However, infrequent treatments can result in more significant pest problems and cause more unwanted damage to your property, lowering its value.
A balanced approach to pest control is necessary to maintain your property's value while also controlling pests effectively.
This is why we suggest contacting a pest solution service for a more accurate estimate of pest control frequency.
So, How Does Pest Control Impact Property Value?
Pest control is an essential aspect of property management and can have a large impact on your property value. However, the relationship between pest control and property value can be complex and is often influenced by many factors.
Preventing Damage to Your Property
One way in which pest control can affect property value is by helping to prevent damage to the property.
Unfortunately, pests such as termites, carpenter ants, and rodents can cause significant structural damage to a property, which can decrease its value.
For example, a termite infestation can weaken the wood in a property's structure, making it less stable, which as you can imagine, reduces its overall value.
By preventing or eliminating pest infestations, pest control can keep this damage from happening and maintain your property's value.
Improve Your Property's Overall Appeal
Another way that pest control can impact property value is by improving the overall appeal of the property.
Pests such as cockroaches, rodents, and bed bugs can be unsightly and create unsightly damage as well. Signs of pests often indicate poor property maintenance.
By controlling pests, a property can look more attractive to potential buyers or renters, increasing its value.
Health and Safety
Staying on top of pest control improves the health and safety of a property by reducing the risk of pest-borne diseases and allergies. To no surprise, a healthy and safe environment is far more appealing to potential occupants.
Can Pest Control Decrease Property Value?
While pest control usually improves property value, the impact is not always clear.
In some cases, the cost of pest control and how often the treatments are needed can influence property values.
High costs or frequent treatments can turn potential buyers or renters away, which reduces the property's value.
If you're worried about whether or not pest control will impact your property value, you should work with a pest control professional to develop a plan that balances the costs and benefits so that your property will maintain its value over time.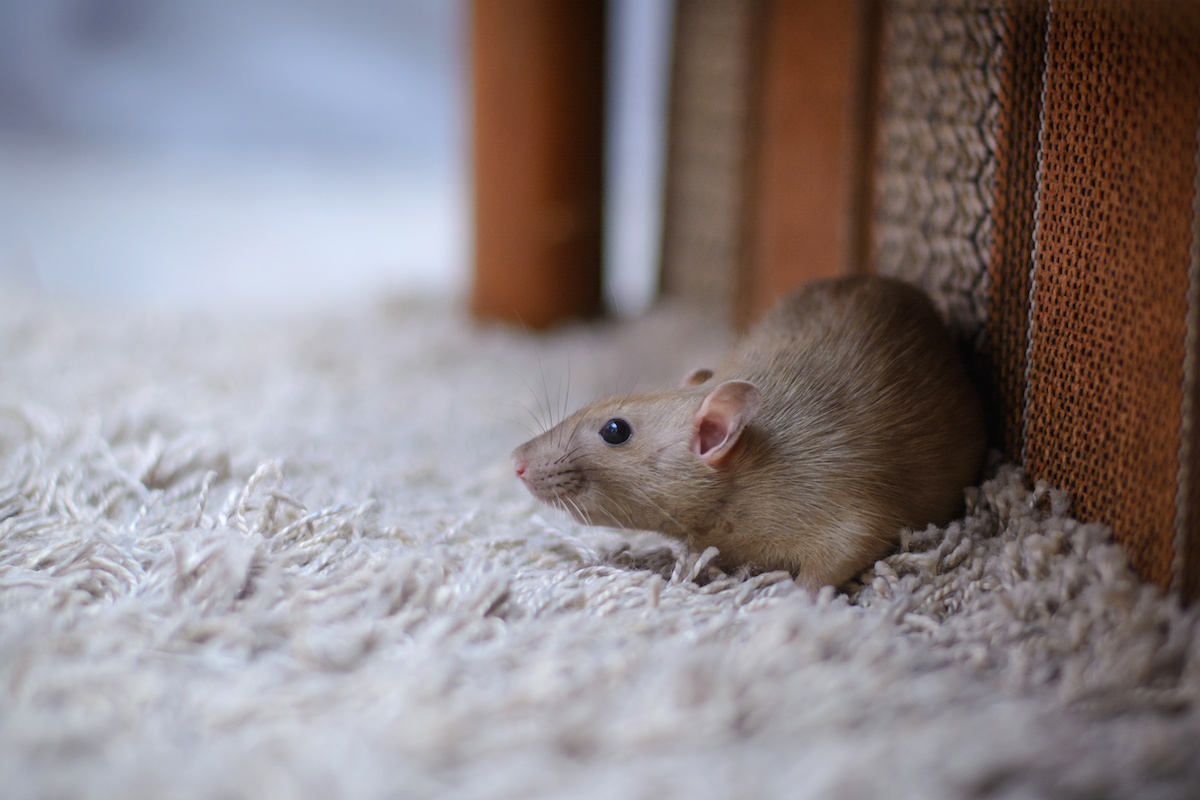 Maintain Your Property's Value with the Help of a Professional
Pest control is an essential aspect of property management. If it is done incorrectly, or not done at all, it can have major implications on property values.
While, in most cases, pest control maintains the value of your property, if the cost of the pest control is too high, you use the wrong method, or treatment is needed too frequently, it can negatively impact your property value.
You have to be able to balance the costs of pest control with the potential benefits to maintain your property's value.
This is why we suggest that all property owners and managers work with pest control professionals. They'll be able to help you develop a comprehensive pest control plan that balances the costs and benefits effectively.
If you're searching for a professional, consider James River Pest Solutions. With over 20 years of experience in the industry, we offer pest control solutions and crawl space solutions with
the same knowledge and standards that the national companies boast about.
However, what separates us from the competition is an unparalleled personal touch and commitment to our local community. We're your neighbor. We live here too!
Contact us today for a free inspection and to learn how we can help!